California Nurses Assn. rallies in Orange County for patients and community
It has been nearly five months since the health crisis that is the novel coronavirus was declared a pandemic by the World Health Organization in March.
Those treating patients for COVID-19, the disease caused by the virus, rallied for better safety protections for nurses, healthcare workers and patients on Wednesday at Kindred Hospital Westminster, one of a handful of protests held during the day outside of medical facilities in Orange County.
The protests came as part of a national day of action in which the California Nurses Assn. said it was fighting for patients and the communities it serves. It was the second protest to be carried out at Kindred Hospital following a demonstration of about 30 employees there last month when 16 workers had reportedly contracted the coronavirus.
Clarissa Cruz, 51, of Cypress, said nurses in the hospital have had to treat both COVID and non-COVID patients on the same shift.
"We believe it is really unsafe to do that," Cruz said. "We could spread the infection from one patient to another patient, and also, the nurses, if they don't have the proper [personal protective equipment] for the COVID patients, then they could also get it. They could get exposed."
Non-reusable N-95 masks are among the equipment the nurses are seeking, Cruz added. The hospital currently provides a new N-95 mask daily to staff members who enter a patient's room.
Jewl Russell, 55, of Anaheim, said she has not slept in the same bed as her husband since the start of the pandemic and spoke of the abundance of caution she takes just to be around her family.
"Sometimes I come home at 3 o'clock in the morning after working a double shift, and I literally have to [take off my clothes] in the garage, and I put my clothes in a special area," Russell said. "Then I walk upstairs, I get into a scalding hot shower, cleaning every orifice in my body, [and] go to bed. Then when I wake up in the morning, if I have to come back to work, I take another shower, but if I'm not, I take another shower just to be around them. I cover my car seat in plastic. My shoes are always left outside."
Russell added that her union is nationally supporting the HEROES Act before Congress. She said the legislation would "ensure that we have proper [personal protective equipment] that was manufactured in the United States."
At a time where social movements and activism have come to the forefront following the death of George Floyd while in police custody in Minneapolis, one protester yelled, "Good trouble," in homage to Rep. John Lewis, the late Georgia congressman who was recognized as a civil rights leader.
John Lewis, an icon of the civil rights era and a longtime member of Congress from Georgia, has died.
That protester was Ron Herron, 55, of Lake Forest, who has been a registered nurse for 25 years and recently joined the staff at Kindred Hospital Westminster.
"As far as John Lewis, voices need to be heard," Herron said. "In the end, even though I might not be around to see its fruit, it will bear fruit in the end."
Herron said he has bought his own personal protective equipment, including a powered air-purifying respirator, which filters the virus. Russell also said she had bought the same device, which she said cost about $600.
After more than two decades in the healthcare industry, Herron was asked what makes COVID-19 a unique adversary.
"The part about patients dying alone is heartbreaking," Herron said. "I literally had the first COVID patient in this hospital in the ICU, and I had to call the two daughters, one in North Carolina and one in Florida, and it was just heartbreaking, putting them on speaker phone.
"Actually, on the second call to the second daughter, the patient passed away. She was able to get out half of what she wanted to say to him. That one is just heartbreaking for families, not being able to come in. It gets me."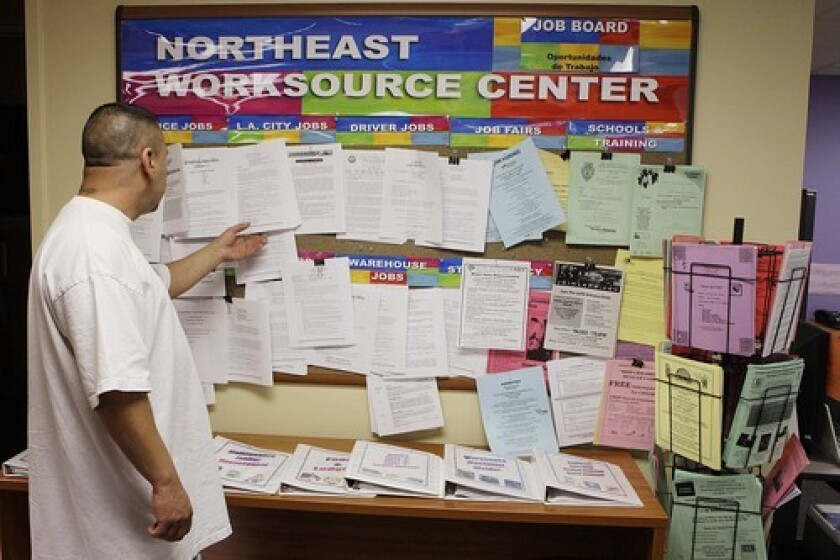 A majority of the California Legislature calls on Newsom to immediately begin paying unemployment benefits to more than 1 million jobless workers.
Westminster City Councilman Sergio Contreras joined the protesters and told them that they were fighting "the good fight."
"This is really, I think, to me, a life-and-death type of fight," Contreras said. "When we put these workers at risk, we're endangering their lives and our community. We're all connected. If you look at the infection rate, no one's immune.
"I think this hospital has to do more to make sure that they have the proper isolation and staffing to be able to properly care for these patients."
Contreras added that he believes Orange County needs to show more leadership in fighting the virus, saying that testing is "almost inaccessible for the average person."
The Orange County Health Care Agency reported 12 COVID-19 deaths and 65 new cases of the coronavirus in its latest numbers released Wednesday.
The death toll due to COVID-19 in the county now stands at 665, and the cumulative number of coronavirus cases is 38,131.
Currently, there are 536 hospitalizations due to the virus, with 172 of those patients in an intensive care unit.
The healthcare agency reported an additional 5,075 coronavirus tests in the last day, bringing the total number of tests administered to 444,757. An estimated 27,197 recoveries have been made countywide from a battle with the virus.
In a statement, Julie Myers, the CEO of Kindred Hospital Westminster, said that all patients who have not previously tested positive are tested upon admission. She added that testing has been offered to all hospital employees, and temperature and symptom screenings are being conducted for every individual that enters the facility.
Laguna Beach is trying to mask the masses, and resident and doctor Eric Alcouloumre is championing the cause. He's an emergency room physician at Hoag Hospital in Newport Beach.
Myers added that the hospital has offered "hero pay" premium incentives to employees who care for COVID-19 patients, an offer she said the union has rejected to date.
"Kindred Hospital Westminster's top priority is to protect the health and safety of our patients and employees," Myers said in the statement. "As a long-term acute care hospital, Kindred Westminster specializes in providing ventilator care and weaning acutely ill patients, which is particularly important for patients recovering from COVID-19. With encouragement from the California Department of Public Health, the hospital is proudly providing support to our community by offering care, in specially designated areas of the hospital, to those recovering from the COVID-19 virus, thereby helping to free up critically needed beds in our local ICUs.
"From a clinical standpoint, we are meeting or exceeding all of the CDC's guidelines and taking every possible precaution to minimize exposure to COVID-positive patients. We remain committed to protecting and supporting our selfless and dedicated teams on the front lines of this health crisis."
The National Union of Healthcare Workers is expected to hold a protest outside of Fountain Valley Regional Hospital on Thursday.
Here are the latest cumulative case counts and deaths for select cities:

Santa Ana: 7,300 cases; 180 deaths
Anaheim: 6,534 cases; 158 deaths
Huntington Beach: 1,732 cases; 48 deaths
Costa Mesa: 1,247 cases; 12 deaths
Irvine: 1,198 cases; nine deaths
Newport Beach: 896 cases; 10 deaths
Fountain Valley: 370 cases; nine deaths
Laguna Beach: 136 cases; fewer than five deaths.
---
All the latest on Orange County from Orange County.
Get our free TimesOC newsletter.
You may occasionally receive promotional content from the Daily Pilot.