Top Headlines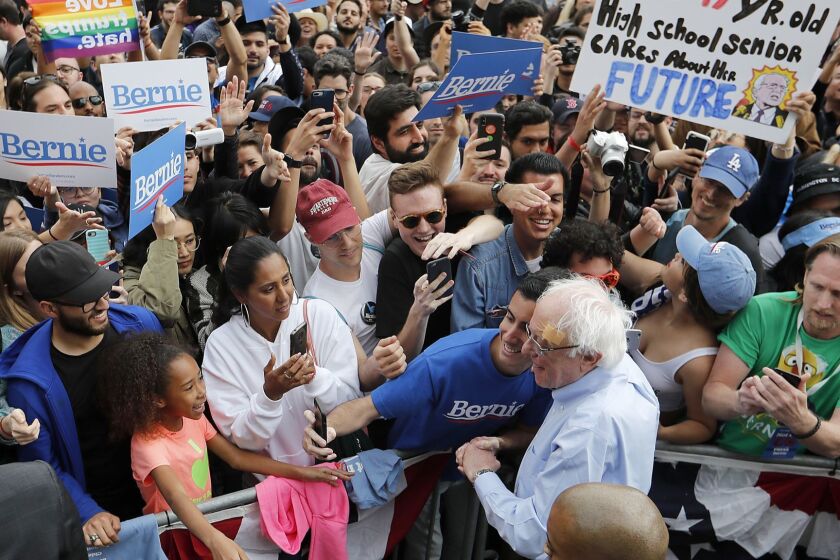 Bernie Sanders is holding a rally in East L.A., part of his overall strategy to mobilize Latinos, particularly younger voters, to help him win California's Democratic primary.
Campaign 2020
Managed-care and hospital stocks jumped after presidential hopeful Elizabeth Warren described her plan to fundamentally change how Americans get healthcare coverage.
Los Angeles County donors have given more than $13 million to the field of Democratic challengers in 2020. Here's what we know.

Data released this week provide the most detailed look yet at who funds the Democratic contenders. We mapped more than 4.5 million donations. Here's what we found.