Top Headlines
House managers prosecuting Trump's impeachment made their final push after three days of precise, scathing but often repetitive opening arguments.
Campaign 2020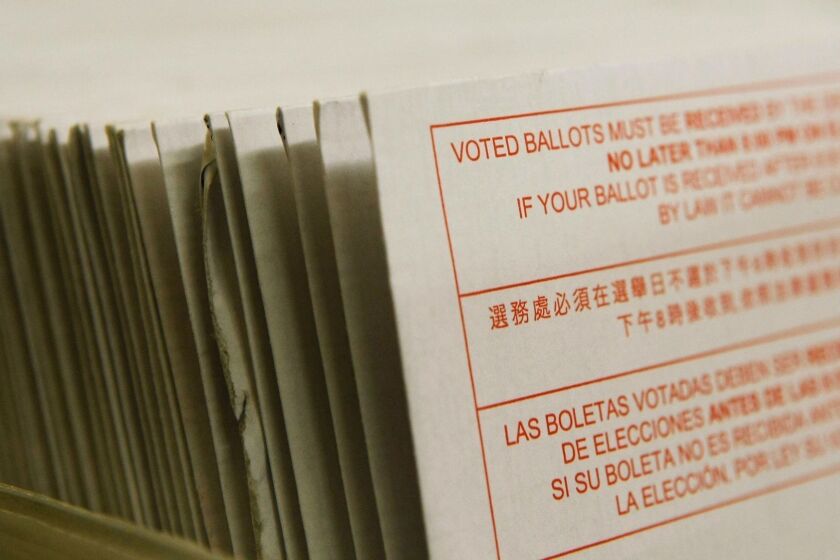 Elections officials are mailing cards to millions of California's unaffiliated voters saying they can't vote in the Republican presidential party. It's true, and that's exactly how GOP officials want things.
Los Angeles County donors have given more than $13 million to the field of Democratic challengers in 2020. Here's what we know.

Data released this week provide the most detailed look yet at who funds the Democratic contenders. We mapped more than 4.5 million donations. Here's what we found.