Top Headlines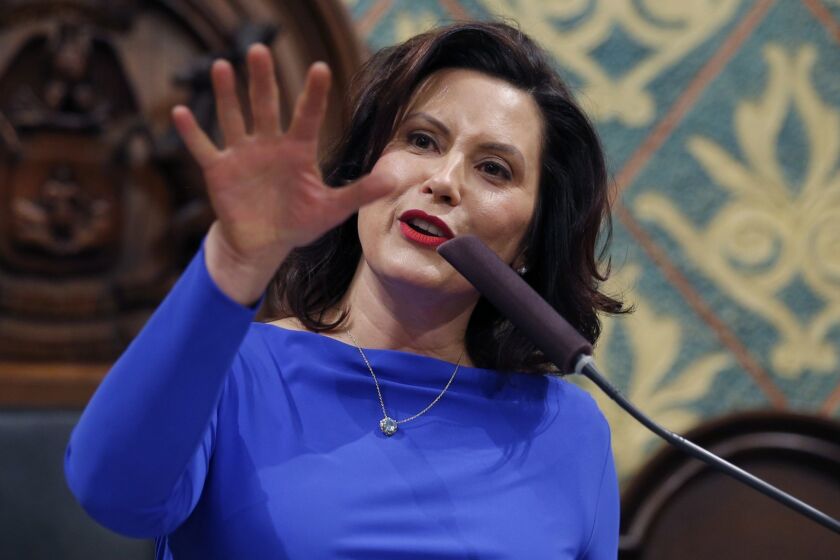 After Trump complained that governors should be more 'appreciative' of his efforts, officials worried that their states could suffer as they vie for federal help.
Campaign 2020
Joe Biden says nationwide shutdown of nonessential businesses is needed now to stop the coronavirus pandemic.
Some fear that President Trump will sideline Dr. Fauci, an epidemiologist and civil servant who has warned that 100,000 to 200,000 Americans could die from the Covid-19 pandemic.

President Trump has approved a major disaster declaration for Michigan amid the coronavirus pandemic.

Former U.S. Sen. Tom Coburn, an Oklahoma family doctor who rallied against federal earmarks and subsidies for the rich, has died. He was 72.

Venezuela is woefully unprepared for coronavirus. The Trump administration sees that as another chance to remove President Nicolas Maduro.

As medical providers plead for help, the White House won't detail a plan to route masks, ventilators to the front lines of the coronavirus fight.

Nikki Haley denounces a relatively tiny amount of assistance for arts groups hurt by coronavirus closures. She forgets that the arts employ people too.

The Wild West of medical supply: Texas doctors desperate for masks found a supplier in Mexico. They had to get past border restrictions to get them.

In another warning sign of how hard the coronavirus crisis may punish the U.S. economy, American consumer confidence in March saw its sharpest drop since the Great Recession in 2008.

Amid the coronavirus crisis, President Trump's approval has moved to a high for his presidency. But it's still low compared with most presidents.

House members overrode a Republican's objection to approve the coronavirus relief package, sending it to President Trump, who signed it Friday.