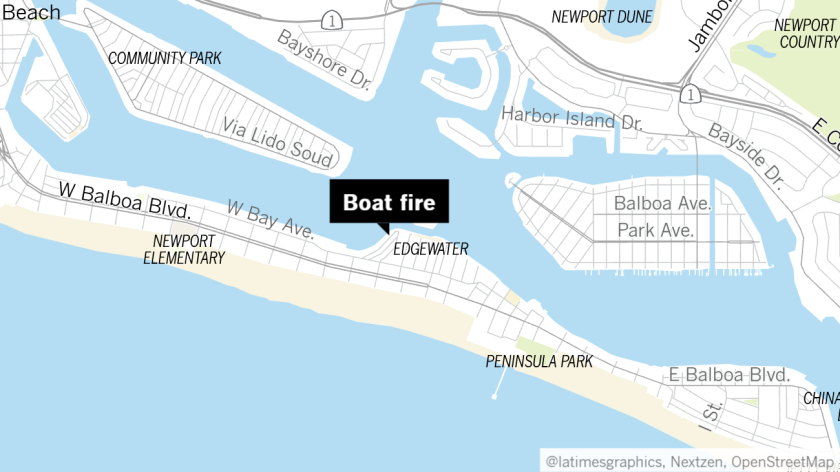 An electric boat caught fire on the Balboa Peninsula in Newport Beach on Wednesday night, authorities said.
Shortly after 9:30 p.m., firefighters responded to a blaze that engulfed the boat in a slip in the 300 block of Buena Vista Boulevard, the Newport Beach Fire Department said.
Crews extinguished the fire and prevented it from spreading to nearby boats, the department said.
Newport Beach lifeguards and an Orange County Sheriff's Department fire boat assisted. In all, 15 firefighters and two lifeguards responded.
The cause of the fire is under investigation, the Fire Department said.
---