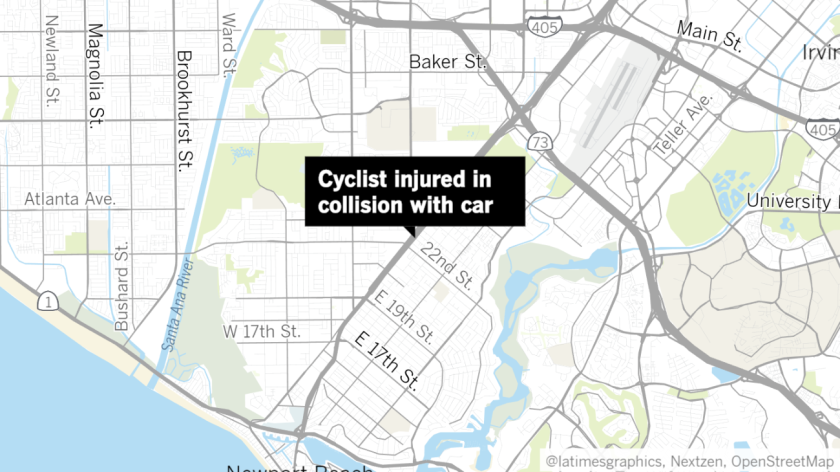 A 34-year-old bicyclist suffered serious injuries in an early-morning crash in Costa Mesa on Wednesday, police said.
The Costa Mesa woman was traveling north on Newport Boulevard just before 6 a.m. when she collided with a car near Cecil Place, Costa Mesa police said.
The cyclist was taken to a hospital with life-threatening injuries, police said. The driver of the car stayed at the scene and cooperated with the investigation, police said.
The cyclist's condition Thursday was stable, police said.
---