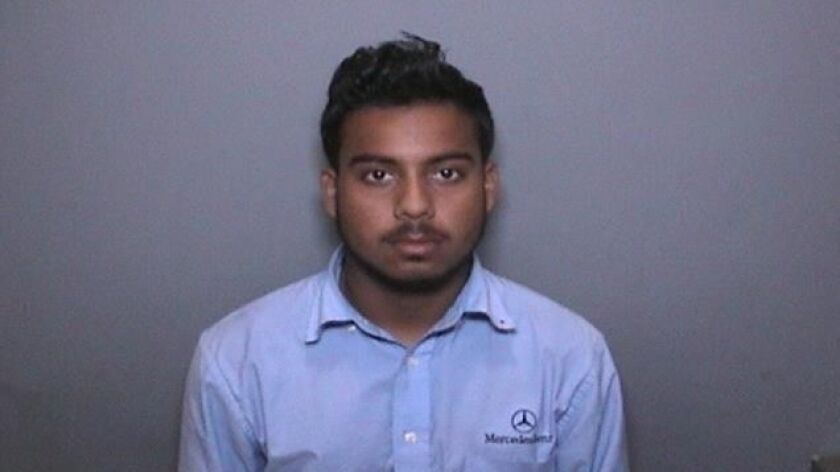 Law enforcement is seeking additional potential victims after a Costa Mesa teenager was charged Thursday with exposing himself to two female students in Costa Mesa, police said.
Brandon Alexis Mumtaz, 18, is accused of two counts of indecent exposure and one count of child annoyance, all misdemeanors. He was released Friday on $25,000 bail.
Just after 4 p.m. Oct. 1, a man standing behind a vehicle at Orange Coast College exposed his genitals to a female student, police said. She reported the incident to the Costa Mesa Police Department the same day.
On Oct. 3, a man driving a black convertible pulled up next to a female high school student as she was walking in the 900 block of Presidio Drive at about 4 p.m. The man spoke to her from the vehicle while exposing himself, police said.
Mumtaz was arrested Thursday after police received a tip, according to a news release.
If convicted, Mumtaz could face a maximum sentence of two years in Orange County Jail and be ordered to register as a sex offender, the county district attorney's office said.
Mumtaz is scheduled for arraignment Nov. 8 in Orange County Superior Court in Westminster.
Anyone with information about the incidents or who may be a victim is asked to call Costa Mesa police Det. George Maridakis at (714) 754-5051.
---