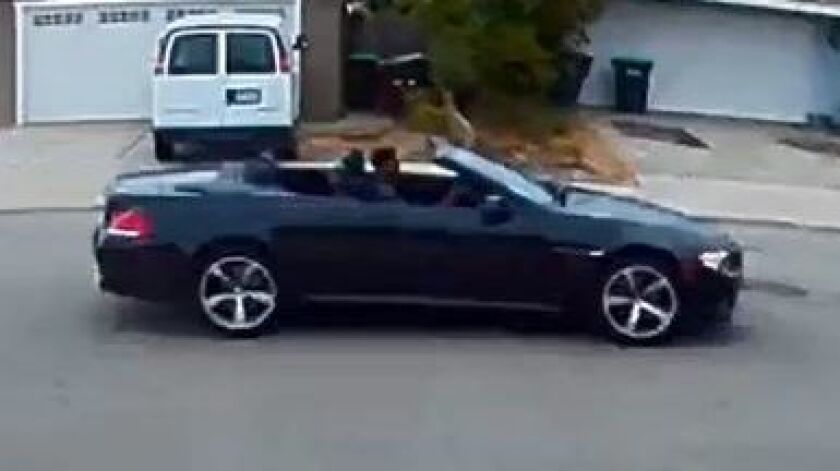 Costa Mesa police are seeking the public's help in identifying a man suspected of exposing his genitals to a teenage girl while she was walking home from school Oct. 3.
The high school student was walking in the 900 block of Presidio Drive at about 4 p.m. when a man pulled up next to her in a "newer black two-door convertible," police said in a statement Tuesday afternoon.
The man spoke to her from the car while exposing himself, police said.
The girl ran away and sought help while the man fled, police said.
An image captured on video shows a car fitting the description of the suspect's vehicle in the area.
The man was described as dark-skinned, 20 to 30 years old with dark short hair.
Police declined to provide further details.
Anyone with information about the incident is asked to call Costa Mesa police Det. George Maridakis at (714) 754-5051.
---