It was a coincidence that a friend gave Avery Rouda a dreamcatcher for her birthday a week before she was prompted by one of her Chapman University professors to deliver a short film pitch.
After returning home from classes, Rouda struggled with a concept until she plopped onto her bed and stared at the wall where she had hung her dreamcatcher. Then it clicked.
"I … just dove into it. I saw the story unfold in front of me," Rouda said.
The pitch she crafted for the class assignment would eventually become the basis of her post-collegiate directorial debut, "Dream Catcher," an animated short film she also wrote and co-produced that will debut at the Newport Beach Film Festival on Saturday.
It also will be shown in the festival's "turnaround arts" category on May 1 before its official premiere May 2 as part of the "short flights of fancy" category.
The roughly 4½-minute film focuses on an unnamed character Rouda refers to as the Sorter. The Sorter is responsible for sorting out the dreams of a young girl and categorizing them. But when a nightmare accidentally escapes, the Sorter decides to chase it down and catch it before it ruins the girl's sleep.
Rouda, 25, a transplant from Ohio, moved to California to attend Chapman University's Dodge College of Film and Media Arts, majoring in screenwriting with a minor in advertising. Her family later followed her to California.
Her parents, Kaira Rouda and U.S. Rep. Harley Rouda (D-Laguna Beach), are co-producers of "Dream Catcher."
Since graduating in 2015, Avery Rouda worked as a director's assistant on the movie "The Cloverfield Paradox" and as an assistant for executive producers on the former reality TV series "The Apprentice," in which contestants competed for a job as an apprentice to now-President Donald Trump.
She has been freelancing the past two years and began work on "Dream Catcher" last summer.
"I've always been in immense admiration of Pixar. I've always just adored their storytelling techniques," Rouda said. "That's just the way my brain works. Just dreaming in a way that kids can understand while also having a profound, easy message to digest to the viewer. … I loved that they made movies that spoke to everyone, whether you're 80 or 6."
"Dream Catcher" doesn't look directly to Native American mythology surrounding the dreamcatcher, a net-like creation traditionally hung over cradles as protection for infants. But Rouda said the lore and the film's plot overlap, even if by coincidence.
"This shaman in pre-colonial America was on a hilltop and was kind of on a vision quest and the spider spirit came to him and he gave the shaman this message that man did not weave the web of life," Rouda said. "He does to himself, and I think it's kind of law of attraction. If you follow negative thoughts, you're going to have a less positive life. If you follow positive thoughts, you're going to have a positive life. It's that polarity."
For Rouda, the film and the legends surrounding dreamcatchers are indicative of what Italy-based animator Andrea Cavuoto calls "a picture of the most classic and old American values — following your dreams."
Rouda said she hopes to turn "Dream Catcher" into a full-length feature film so the mythology can be incorporated further.
Composer Robert Mai, based in Temple City, said Rouda emphasized the importance of including indigenous instruments such as water drums and Native American flutes in the score, which Mai describes as a mix of orchestral, cultural and electronic styles.
Cavuoto said Avery had "many, many" ideas and that he was responsible for conveying all of those emotions and intentions into animated form. He added that Rouda herself did the illustrations for details such as representations of dreams on clouds that pass by.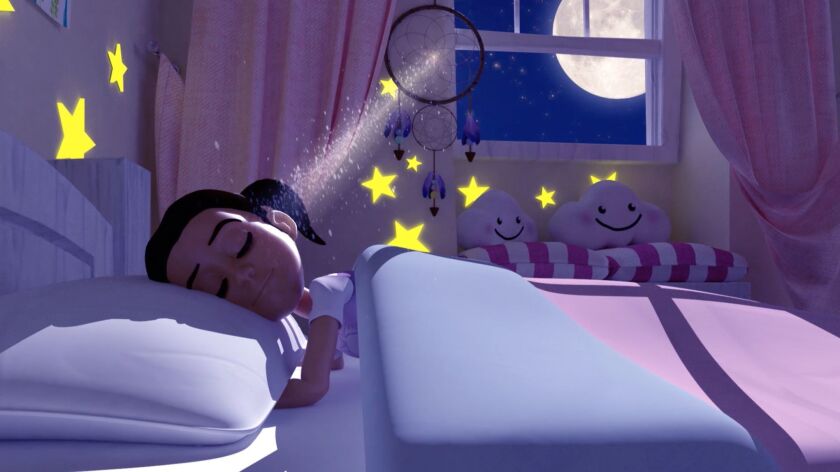 Mai said the project was personal for him, particularly because of the nature of the film industry.
"A lot of what you deal with in the film industry is rejection. It's reaching out and hitting a lot of walls, but ['Dream Catcher' is] kind of about how you face your failures and rise above them," Mai said. "It's about how you achieve, and that's why the film struck a very personal core with me."
Though Rouda has shown the film to her family and close friends, she said she's nervous about its public debut Saturday.
"It's excitement mixed with nervousness. It doesn't feel real. It's surreal. This is something I've wanted forever," Rouda said. "This is a short film and I have the aspirations to direct a feature, but it's still pretty freaking cool to finish something and that it's going to premiere at a festival."
She's sure that when she sees it on the silver screen, it will "feel amazing, and I'm really grateful."
"In our lives as young people, we can choose to be ruled by fear in how we view the world. Are we going to operate in a world of fear or are we going to take a leap of faith? That's been a constant battle for me, even now," Rouda said. In "Dream Catcher," "I was trying to put it into words that feeling and to remind people and children specifically that you should always follow your dreams.
"The nightmares are going to go away. If you choose to follow love and that feeling in your heart, I think it'll turn out to be OK."
'Dream Catcher' screenings
"Dream Catcher" will be shown three times during the Newport Beach Film Festival:
11 a.m. Saturday at the Lot at Fashion Island, 999 Newport Center Drive. Tickets are $5.
10:30 a.m. May 1 at the Lido Theater, 3459 Via Lido. $16.
8:15 p.m. May 2 at the Triangle Square Cinemas, 1870 Harbor Blvd., Costa Mesa. $16.
Tickets to all three screenings are available at newportbeachfilmfest.com/?s=dream+catcher.
Support our coverage by becoming a digital subscriber.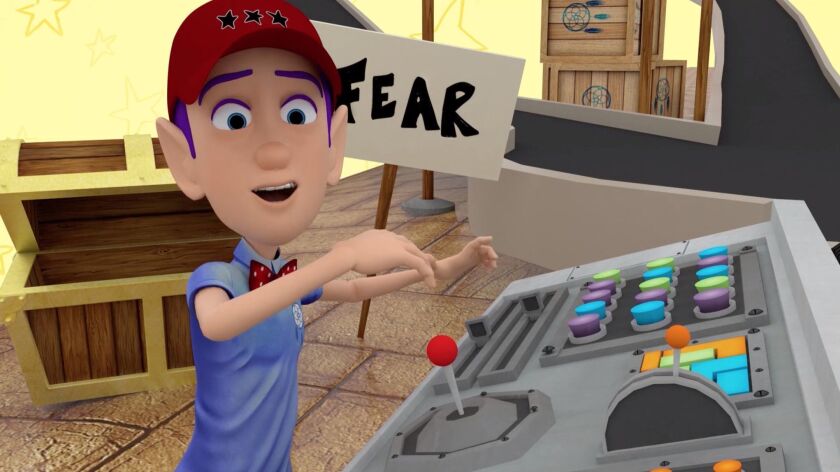 ---