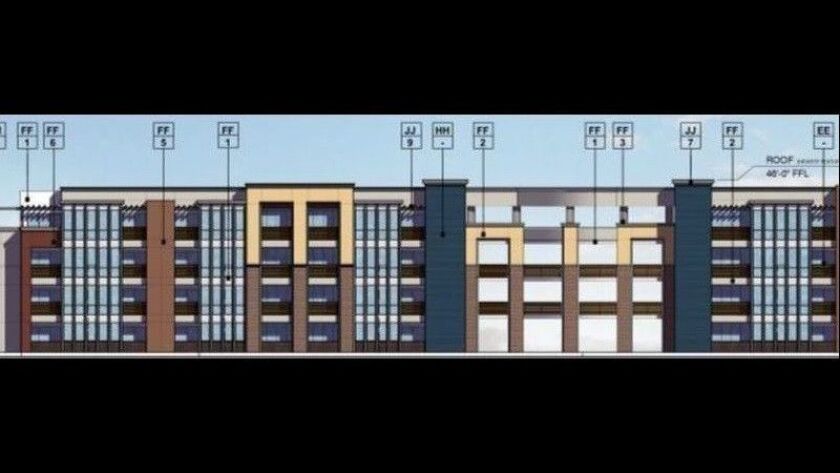 A Corona-based developer is getting a second shot to pitch a plan to build 48 residential units at the northeast corner of Beach Boulevard and Ellis Avenue after the Huntington Beach Planning Commission denied the project in June.
Tahir Salim appealed the commission's decision, pushing his proposal to the City Council in August. The council could accept the proposal or stand by the ruling by the commission, which cited concerns about vehicle circulation and said the development would be incompatible with adjacent buildings.
It's unclear whether Salim will modify his proposal or leave it as is. Salim and project director Jeff Herbst of Irvine-based MCG Architecture did not respond to requests for comment Wednesday.
Commissioners formally denied the project with a 6-1 vote June 11, with Chairman Pat Garcia dissenting.
Commissioners signaled their denial of the proposal during a public hearing May 28, citing issues with several components of the project, including Salim's last-minute decision to rent out units. Salim originally planned to sell the units as condominiums, but he told commissioners during that meeting that some could be rented as apartments, with five designated for lower-income renters.
The project — proposed for 8041 Ellis Ave., which is currently home to a liquor store — aims to include a four-story mixed-use building with the residences, 891 square feet of commercial space and three levels of underground parking. The site shares its eastern property line with duplexes and other low-density housing.
Salim told commissioners during the May meeting that the development would be "beneficial" to the area because it "looks pretty run-down right now" and homeless people frequent the location.
Herbst described the development in a letter dated May 1 as "an enhancement to the community by adding a modern, environmentally friendly and small-scale mixed-use complex with unit pricing sized to suit the average consumer."
Commissioner Dan Kalmick said during the June meeting that planned traffic mitigation measures for having a right-turn-only driveway in and out of the underground parking garage were insufficient. The intersection of Ellis and Beach already is affected by the four-story Elan Huntington Beach apartments on its southeast corner, Kalmick added.
Garcia, the commission's only supporter of the project, said during the June meeting that criticism by city staff members and his colleagues was subjective, vague and not substantial enough to deny the proposal.
---