Esports leaders and hopefuls converge for first industry conference at UCI
UC Irvine, a longtime patron of competitive video games, hosted some of the major leading and prospective minds in esports for an all-day event focused on the future of the industry.
Esports pro players, coaches, owners and investors gathered May 1 for multiple panels at the first "Deep Dive" conference organized by Inven Global, an esports media company prominent in South Korea and more recently pushing its brand of coverage in North America.
Vito Oh, chief executive of Inven Global, said the conference was designed with the hopes of bringing esports' influencers from all over the world together to share insights and business opportunities.
"We just want the industry to grow much bigger than what it is right now, not only [industry professionals] to have opportunities in their own country, but we hope that we can be sort of bridge for these esports teams and related parties to connect themselves and make a whole new path."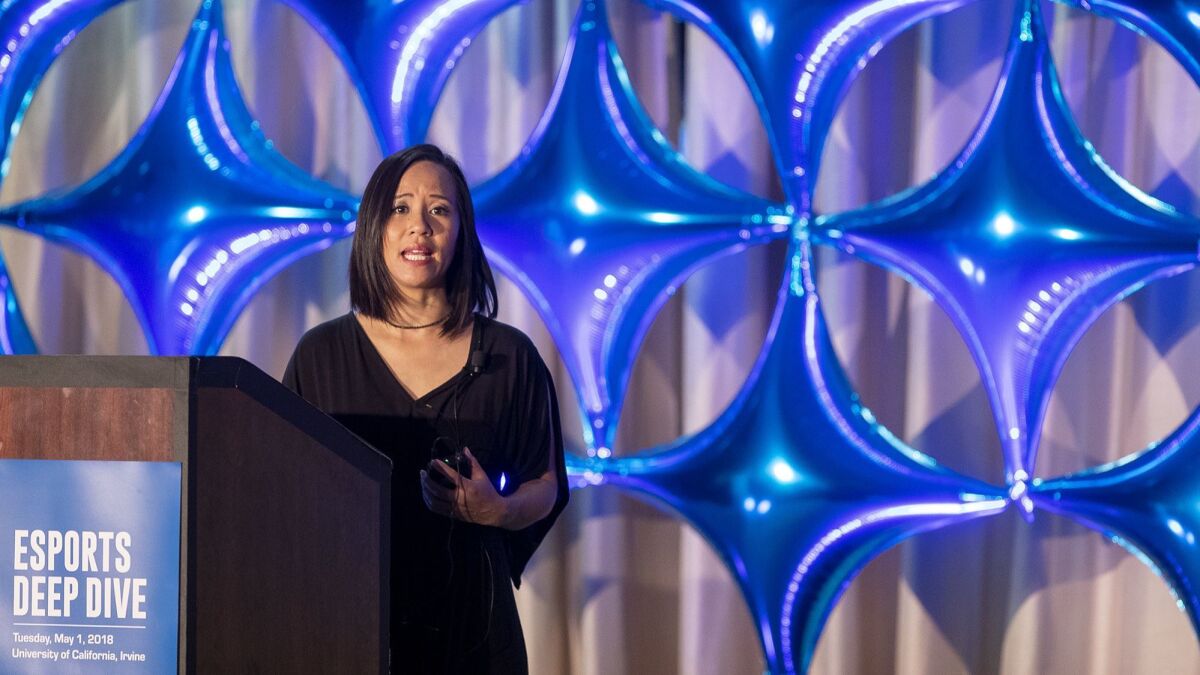 Kim Phan, director of esports operations with Blizzard Entertainment, said in her opening keynote that since esports is now progressing past confusion and mockery in the public eye into respect and curiosity, industry professionals must continue to live up to their end of the bargain.
"Today we all face a very real challenge in esports that the internet faces as a whole, and that is harassment and anti-social behavior," she said. "Today there are professional players that are navigating the boundaries of professionalism, of language, of conduct and the streaming culture."
The conference comes at a time when dedicated esports arenas are opening around the country, prize money has ballooned well into the millions, and more people are foregoing traditional sports at both the collegiate and professional level for esports.
According to an annual report by Newzoo, an Amsterdam-based market research company, the global revenue of esports is expected to grow to $905.6 million — up 38% year over year — and it's estimated that the industry economy as a whole will hit $1.4 billion by 2020.
We are at the tail end of the early adopter stage.
— Mark "Garvey" Candella, director of strategic partnerships for Twitch
"We are at the tail end of the early adopter stage," said Mark "Garvey" Candella, director of strategic partnerships for Twitch, during his panel on the global reach of esports.
Some of the other speakers included Jack Etienne, chief executive of championship team Cloud9, Jason Fung, global esports director with Alibaba Group, and Mark Deppe director of UCI esports.
Panels dove into topics, such as the challenges of owning an esports team, how to quash lingering misconceptions of the industry, esports at the Olympics and how college students can get started in the field.
Justin Jia, a 17-year-old senior at Troy High School in Fullerton and founder of Youth Esports of America — which organizes events for high school esports clubs — spoke about breaking past the barriers of school administrators and parents who may be reluctant about their children pursuing esports.
"For us, parents' involvement is super important," Jia said. "Last September we ran a parent open house at UCI to help them learn more about esports and the [competitive] space and the careers that come with it aside from just being a pro-player."
Last week the Fountain Valley High esports team earned $2,500 after defeating 25 other local high schools to win the first Orange County High School Esports League Championship.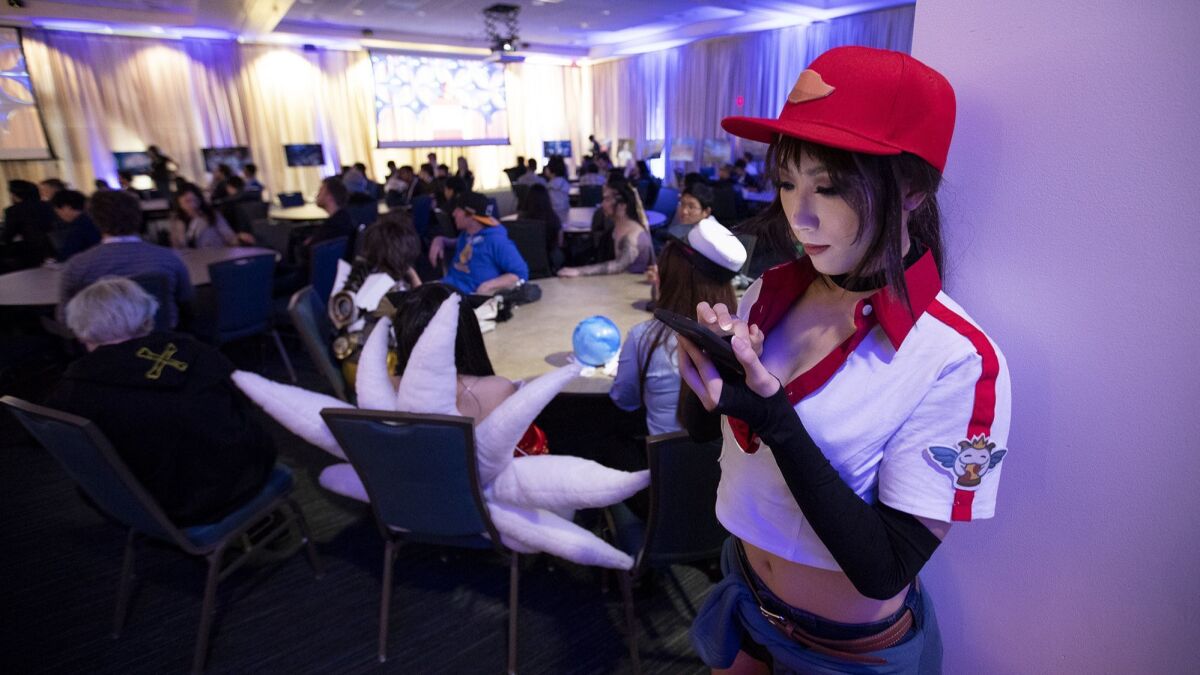 James Bates, head coach of the UCI League of Legends team, said he was hesitant to attend the conference at first, expecting it to be "self-congratulatory," but said he heard a lot of critical analysis on the panels and discussions that could move the industry forward.
"The idea that colleges that put themselves out there right now as top esports schools might actually become a top destination for students in the future is something I had never considered and gave me new motivation to win a championship," he said.
Twitter: @JeffLanda
---
All the latest on Orange County from Orange County.
Get our free TimesOC newsletter.
You may occasionally receive promotional content from the Daily Pilot.