Tentative appeals court ruling backs Huntington Beach against lawsuit by affordable housing group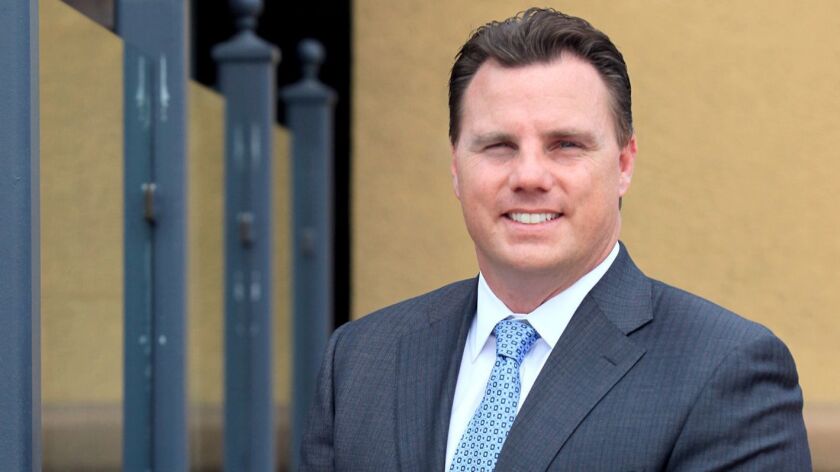 A state appeals court has issued a tentative ruling in favor of the city of Huntington Beach in its years-long legal battle with an affordable housing advocacy group over the city's Beach and Edinger Corridors Specific Plan.
Last week's decision by a panel of the California 4th District Court of Appeal comes a year and a half after a Los Angeles County Superior Court judge backed the Irvine-based Kennedy Commission, which filed a lawsuit in 2015 over a city amendment to the Beach-Edinger plan that the group said made the city non-compliant with state housing law.
The Beach-Edinger plan was originally adopted in 2010 as a way to revitalize portions of Edinger Avenue and Beach Boulevard by streamlining the approval process for development projects. But after many residents complained about high-density residential projects popping up on Beach Boulevard, the City Council amended the plan in May 2015, reducing its allowed housing units from 4,500 to 2,100.
The Kennedy Commission argued that the amendment "severely restricts housing development within the [specific plan], contrary to the mandates of [the city's] own housing element and state law," and would render the city short of its low-income housing requirements.
The group's lawsuit sought reversal of the change and for the city to abide by the state-approved housing plan it submitted in 2013.
The city appealed the county judge's decision, and the state court said in its tentative ruling Thursday that the amendment should stand because Huntington Beach is a charter city, exempting it from sections of state zoning law, City Attorney Michael Gates said. A charter city is organized under a charter adopted by local voters, placing more power in the hands of the city.
The Kennedy Commission did not provide an immediate comment Tuesday.
Under the Superior Court decision, the city was required to pay the group about $700,000 in attorney's fees, but the tentative Court of Appeal ruling declared that void.
A tentative ruling is sometimes issued by a court as a preemptive statement on where it's leaning, though it is still open to persuasion. However, Gates said he believes that the appeals court in this case isn't likely to change its tentative ruling because it was lengthy, detailed and well-researched.
Gates said the city will be notified to participate in oral arguments before the appeals court gives its final decision.
If the tentative ruling sticks, the Kennedy Commission could appeal to the California Supreme Court, Gates said.
Twitter:@benbrazilpilot
---
All the latest on Orange County from Orange County.
Get our free TimesOC newsletter.
You may occasionally receive promotional content from the Daily Pilot.