Newport Beach man agrees to plead guilty to federal charge in theft of lemur from Santa Ana Zoo, prosecutors say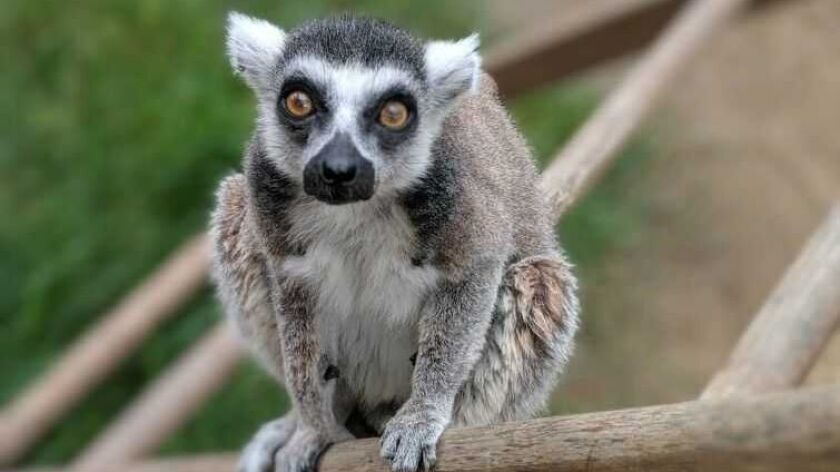 A Newport Beach man has agreed to plead guilty to a federal charge in connection with the theft last year of a 32-year-old ring-tailed lemur from the Santa Ana Zoo, federal prosecutors said Monday.
Quinn Kasbar, 19, agreed to a deal containing one misdemeanor count of unlawfully taking an endangered species, according to the U.S. attorney's office in Santa Ana. The charge carries a maximum penalty of one year in federal prison and a $100,000 fine, prosecutors said.
Brian Gurwitz, Kasbar's attorney, said a judge has not yet accepted Kasbar's plea. He will appear in court May 28.
"My client quickly regretted his action and took action that night to ensure that the lemur was returned safely to the zoo," Gurwitz said.
Last summer, Isaac, North America's oldest lemur in captivity, was taken from the zoo after someone entered the grounds overnight and cut through enclosures housing lemurs and capuchin monkeys, authorities said.
According to the plea agreement described by the U.S. attorney's office, Kasbar detailed using bolt cutters to break into the enclosures after the zoo was closed July 27. Some primates were found roaming the property and were recovered.
The break-in cost the zoo nearly $8,500, prosecutors said.
After taking Isaac, prosecutors allege, Kasbar kept him in a plastic container without ventilation holes.
Shortly after 2 a.m. July 28, staff members at the Newport Beach Marriott Bayview were surprised to find Isaac abandoned in a container at the hotel's front door. The crate included two handwritten notes that read "Lemur (with tracker)" and "This belongs to the Santa Ana Zoo. It was taken last night. Please bring it to police," prosecutors said.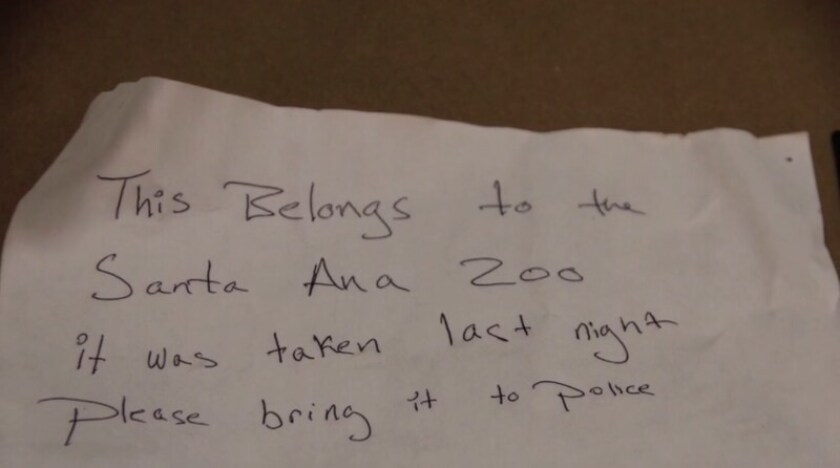 Santa Ana police last week identified Kasbar as a suspect in Isaac's theft based on evidence they said the Newport Beach Police Department obtained in its investigation of a rash of Newport Beach residential burglaries.
Kasbar is facing 29 felony and three misdemeanor counts in the burglaries case and has pleaded not guilty. He has been free on bail and has a hearing scheduled for June 25.
Los Angeles Times staff writer Alejandra Reyes-Velarde contributed to this report.
Support our coverage by becoming a digital subscriber.
---
UPDATES:
This article was originally published at 11:50 a.m. and was later updated with additional information and comments.
---
All the latest on Orange County from Orange County.
Get our free TimesOC newsletter.
You may occasionally receive promotional content from the Daily Pilot.