Man pleads not guilty to killing Nancy Bergeson, the daughter of a prominent Newport politician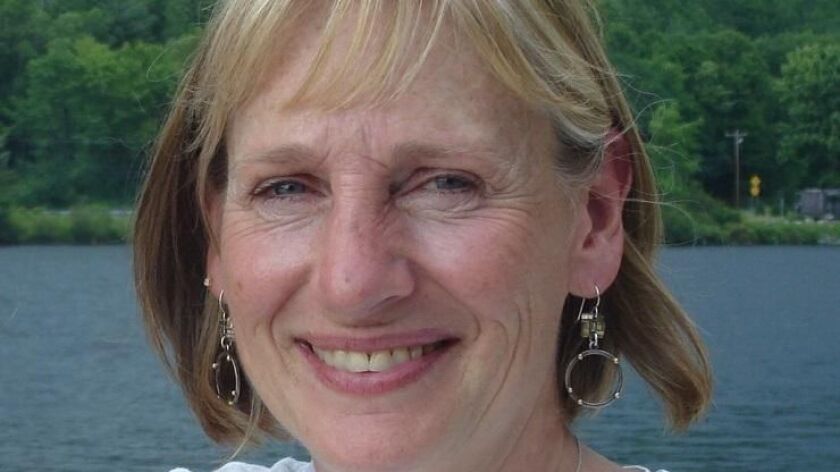 A 28-year-old man pleaded not guilty to murder Tuesday in the death of Nancy Bergeson, the daughter of late Newport Beach legislator Marian Bergeson, according to media reports.
The court-appointed attorney for defendant Christopher Alexander Williamson entered the plea on behalf of his client in a Portland, Ore. courtroom, a local TV station reported on its website.
Nancy Bergeson was discovered strangled in her Portland home on Nov. 24, 2009, according to the Oregonian newspaper.
Bergeson, 57 at the time of her death, served as an assistant federal public defender, but it was unclear whether Williamson had any connection to her work as an attorney. He was 19 at the time of the crime and lived near the victim, according to the Oregonian.
Police have not specified what led detectives to Williamson, who "told court officials he had no relationship with Bergeson," according to records referenced by the Oregonian. However, sources told the newspaper that "an associate of Williamson's tipped off police and prosecutors, helping to crack the case."
"Portland Police Bureau homicide detectives worked tirelessly over the past nine years, investigating every lead," according to a news release. "This remains an ongoing investigation."
The Bergeson family asked for privacy following the arrest, releasing a statement.
RELATED STORY: Lawyer 'fought for the underdog' »
"Even though it has been nine years, Nancy continues to have a tremendous presence and positive influence in the lives of many people," the statement said. "Her friends and family appreciate the tenacious work of law enforcement; for the first time in many years, we carry a hope that there will be answers and justice."
Nancy Bergeson grew up in Newport Beach. She attended Mariners Elementary, Ensign Intermediate and Newport Harbor High schools.
"She loved her job … she was not judgmental at all," a brother-in-law, Matt McCormick, told the Daily Pilot in 2009. "She was just a very hard worker. Always fought for the underdog. She knew and very much understood and took her job very seriously, but she didn't take herself very seriously. She had great compassion for her clients."
She worked as an assistant federal public defender in the Oregon district for 18 years and practiced law in Salt Lake City before that. She was an avid skier, hiker and dragon boat racer.
She had planned to visit Newport Beach for Christmas the year of her death.
"It's such a terrible shock," Marian Bergeson said at the time. "Nancy is bigger than life. She had a great sense of humor. Everybody loved her. She had absolutely no enemies that anybody was aware of."
Marian Bergeson, the first woman to serve in both the state Senate and Assembly, died in 2016. A Republican, she also served as state secretary of education, Orange County supervisor and Newport-Mesa Unified school board member.
Williamson is being held without bail. The case has been referred to a grand jury.
Twitter: @johncanalis
---
All the latest on Orange County from Orange County.
Get our free TimesOC newsletter.
You may occasionally receive promotional content from the Daily Pilot.