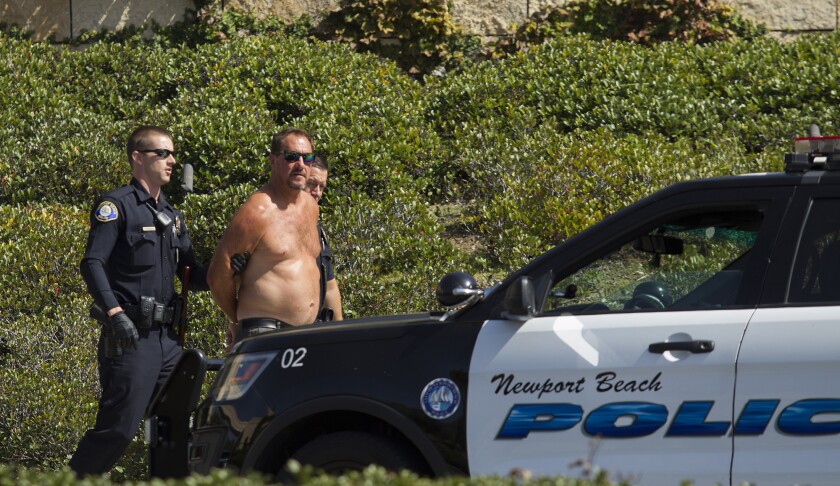 The Newport Beach City Council will take another look Tuesday at potentially budgeting for another police officer.
Mayor Diane Dixon made a pitch at the council's June 11 meeting to approve hiring two new officers as a late addition to the city's overall $400-million spending plan for fiscal year 2019-20, which starts July 1. She eventually agreed to a compromise of one officer and to consider the police position separately from the main budget vote.
The potential new hire would cost about $147,000 in salary, benefits and equipment.
This year, the department had 147 budgeted officer positions and filled all but one of those slots. That budgeted staffing level has been flat for the last two years and was initially expected to remain unchanged next fiscal year.
If approved, the additional position would give Newport the most officers it's had on the books since 2010, when it funded 149.
During the previous council meeting, Dixon used local crime statistics to demonstrate why she feels Newport needs more law enforcement coverage. However, she faced some disagreement from her colleagues — chiefly Mayor Pro Tem Will O'Neill, who said the existence of unfilled positions on the force and improving longer-view crime and traffic safety trends show that spending more on police isn't warranted.
Tuesday's council meeting starts at 7 p.m. at City Hall, 100 Civic Center Drive in Newport Beach.
Support our coverage by becoming a digital subscriber.
---