Longtime former Corona del Mar and Edison tennis coach Tim Mang joins Hall of Fame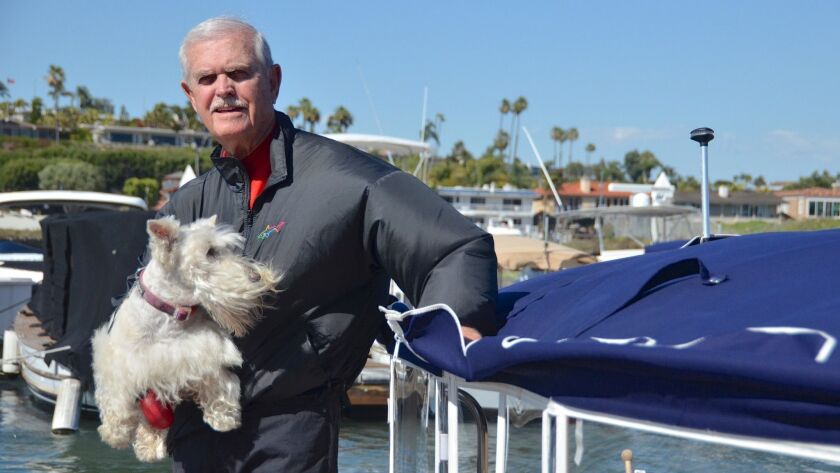 Tim Mang, a retired tennis coach at Edison and Corona del Mar high schools who coached for 36 years and was the national high school Tennis Coach of the Year in 2006, was inducted into the National High School Tennis Coaches Assn. Hall of Fame.
The March 24 honor was part of the 19th annual National High School Tennis All-American tournament at Palisades Tennis Club in Newport Beach.
Mang led Edison in Huntington Beach and Corona del Mar in Newport Beach to a combined 19 league championships and led Corona del Mar to four CIF team titles.
In 1998, Mang founded the nonprofit National High School Tennis All-American Foundation as a way to promote high school boys and girls tennis and acknowledge outstanding players and teams around the country.
"High school tennis wasn't getting enough recognition, which is why I decided to give All-American awards to the 40 best boys and girls high school tennis players in America each year," Mang said. "The foundation sends an All-American certificate of recognition to the individual players and their coaches."
To be eligible, a student-athlete must maintain above-average academic and citizenship records, compete on a high school tennis team and hold an individual U.S. Tennis Assn. national ranking.
The foundation also recognizes team play by hosting and promoting national invitational team tournaments each year. Certificates are given to players and coaches during an awards ceremony on the last day of the two-day tournaments.
Mang moved with his family from San Marino to Newport Beach's Lido Isle when he was 4. He attended Newport Elementary, Ensign Intermediate and Newport Harbor High schools. He also attended Orange Coast College in Costa Mesa before transferring to the University of Nevada, Reno, where he majored in physical education and minored in history after a brief stint in the Coast Guard Reserve in 1959.
He played a lot of sports growing up, and tennis happened to be one of them.
He had many jobs before beginning his teaching career in 1972 at Edison High. He once portrayed a hunter at the Newporter Inn — currently the Hyatt Regency — during Sunday brunch. He also was a parking valet and spent summers as a lifeguard at the Lido Isle clubhouse.
He worked as an extra in TV Westerns and films and lived on Lido Isle when it was swarming with movie stars, many of whom had homes there. Among them were Bob Hope; Candice Bergen and her father, Edgar; Claire Trevor; Jane Wyman; and Tyrone Power.
For Mang — who has a daughter, two grandchildren and Chelsea, an 11-year-old Scottish terrier — Newport Beach will always be home. "It's still beautiful," he said.
Cruising the harbor in his electric boat, he's filled with memories of "fun times growing up." He and his friends sometimes sailed their Snowbirds from Lido to the American Legion post, where they would tie them up before running across the street to school. Sometimes he and his pals would sneak off during PE class to go bodysurfing.
"During a game of kickball, we would kick the ball toward the water so we could bodysurf," Mang said with a laugh. "Our trunks and towels were stashed nearby just under the blacktop edge. I even have a class photo where some of the kids in the front row were barefoot. That's what you call a beach school."
SUSAN HOFFMAN is a contributor to Times Community News.
---
All the latest on Orange County from Orange County.
Get our free TimesOC newsletter.
You may occasionally receive promotional content from the Daily Pilot.