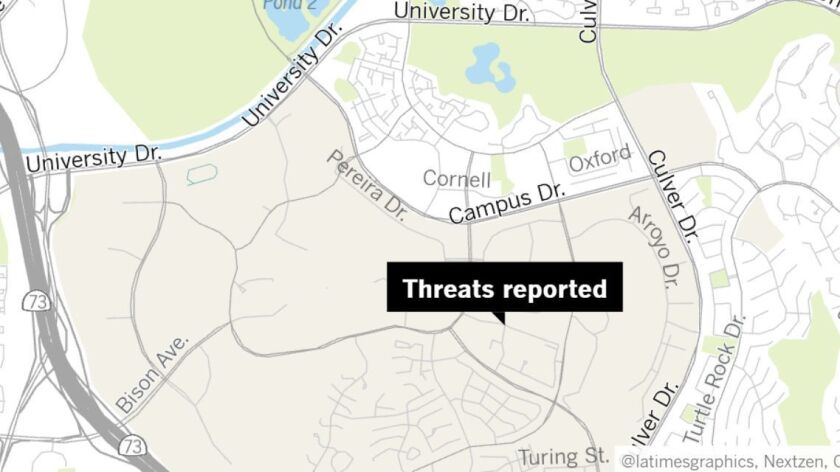 Students and faculty members may notice an increased police presence at UC Irvine after officers said a man threatened to kill his wife — a UCI student — and himself on Saturday.
UCI police will increase patrols this week, interim Chief Paul Cooper said.
"We want you to be aware of our increased presence so you are not alarmed," Cooper said in a statement Monday after an updated alert was issued to the campus stating the incident had been cleared.
Just before 1 p.m. Saturday, campus police responded to a call near Palo Verde Road from a woman who said her estranged husband was armed and threatening to kill her and himself, police said.
Before officers arrived, the man fled in a Honda Civic, police said.
With help from the Irvine Police Department, authorities tracked the suspect and his vehicle to Los Angeles, where he was arrested, police said. He was booked into Orange County Jail, police said.
Cooper did not provide the man's name.
No weapon was found in connection with the incident. The investigation is continuing, police said.
"We have not received additional information or threats and we have no reason to believe that our community is in danger," Cooper said.
---