Commentary: Governor's talk on environment falls short when it comes to the Poseidon project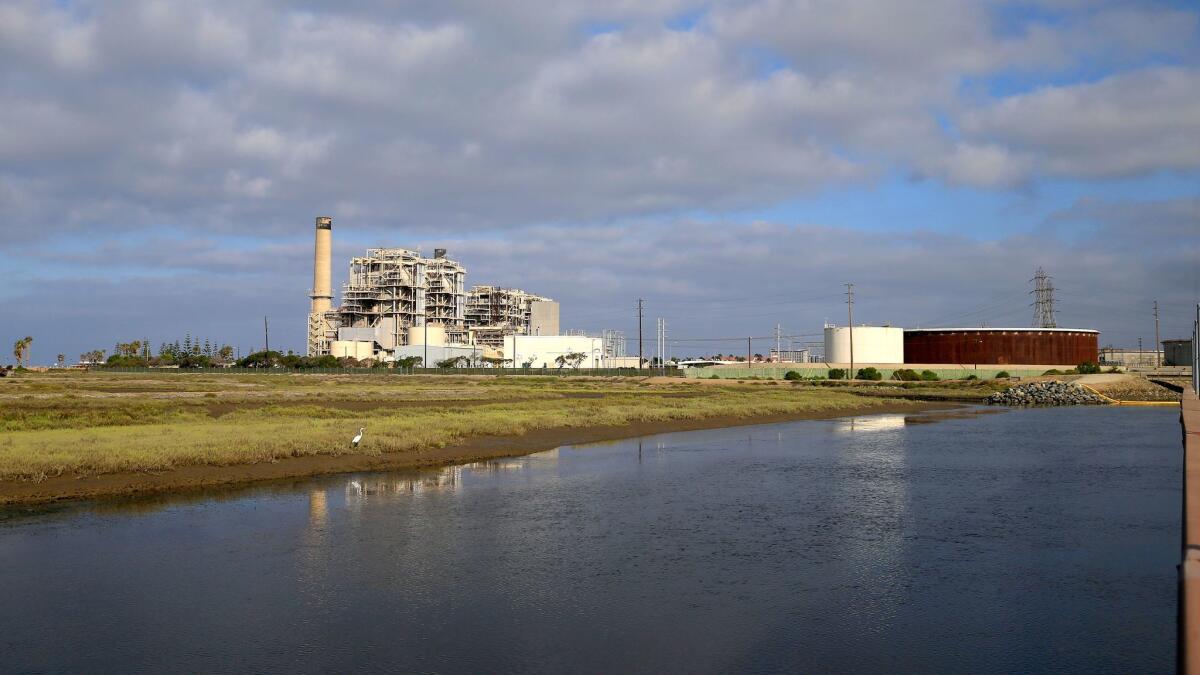 Orange County sees past Poseidon's efforts to buy support for its desalination boondoggle. Why can't Gov. Newsom?
Poseidon Water, a large water development company, has been pushing to build a $1.4-billion water desalination plant in Huntington Beach. Like Poseidon's underperforming, high-cost plant in Carlsbad, the plant and its inflated water would be paid for by ratepayers.
In an independent review of Orange County's water needs, the Municipal Water District of Orange County (MWDOC) prepared its Water Reliability Study, which showed the Poseidon project as the least cost-effective and most "financially risky" of several water supply alternatives reviewed. With many better alternatives available, the report showed that the project is not needed.
So, did Poseidon re-scale its project to make it more affordable or address its other problems? No.
Poseidon instead spent more than $300,000 to try to buy the election of three new MWDOC board members to silence its critics. This level of spending for MWDOC elections is unprecedented.
But Orange County voters saw through Poseidon's cynical attempt to buy the election.
So what about Gov. Newsom?
Based on Newsom's 2019 Water Resilience Portfolio, you'd think the governor would be highly skeptical of the Poseidon project. After all, the portfolio prioritizes "water efficiency, conservation and reuse" to meet California's ongoing water needs and indicates that desalination should be part of the mix only "where it is cost-effective and environmentally appropriate" and consistent with the state's Ocean Plan. But the Poseidon project meets none of the governor's own criteria:
1. Not cost-effective: According to a Municipal Water District of Orange County study in 2018, Poseidon water would cost more than twice as much as the current supplies it would replace. This runs counter to the affordability principle at the heart of California's Human Right to Water (HRW) policy. When it reviewed the project, the UCLA Luskin School of Innovation concluded that "the Poseidon agreement will likely make drinking water for disadvantaged households in Orange County moderately to severely less affordable. It would yield no offsetting HRW benefits as compared to the continued pursuit of alternative local water supplies …"
2. Environmentally destructive: By failing to use the environmental protection technology prioritized in the state's Ocean Plan, Poseidon's proposed desal plant would kill 108,000,000 ocean organisms each year, according to a presentation of the Santa Ana Regional Water Quality Control Board.
3. Polluting: Seawater desalination is the most energy-intensive way to provide water. As California tries to fight climate change, Poseidon would cause the release of tons of unnecessary greenhouse gases into the atmosphere. And Poseidon's water would degrade Orange County's prized groundwater resources with boron.
In spite of this, Newsom's actions seem to indicate he'd be willing to do just about anything to fast track Poseidon's desalination project, including manipulating the state's environmental review process.
In the midst of active lobbying from Poseidon, Newsom removed William von Blasingame from the Santa Ana Regional Water Board in October. We find it more than suspicious that Newsom would replace the water board member with the most expertise about large infrastructure projects at such a critical time.
So why does Newsom support Poseidon even though the project neither makes financial or environmental sense?
Could it be the $25,000 that Poseidon contributed to Newsom's inaugural parties? Could it be that Poseidon hired Newsom's friends and a former staff member to lobby in support of the project? Or could it be a failure to really look under the hood to see whether the project makes any sense at all?
Whether Newsom's actions will save Poseidon from an embarrassing defeat before the regional water board remains to be seen.
If Poseidon passes this test, the project then goes to the Coastal Commission for review. When Poseidon cries that Coastal Commission members also ask tough questions about the project, will Newsom weaken another important California environmental protection entity and sell out the coast to help his Poseidon friends?
Gov. Newsom often talks a good game about protecting the environment. But his actions don't measure up — especially when special interests like Poseidon come calling on him. Poseidon's fate will tell us a lot about how much Newsom cares about protecting the environment, low-income Californians and other water ratepayers.
The writer is the founding director of Orange County Coastkeeper.
All the latest on Orange County from Orange County.
Get our free TimesOC newsletter.
You may occasionally receive promotional content from the Daily Pilot.