Column: The Crowd: Lugano Diamonds hosts cocktail party benefiting SPIN
Lana Sills and Jamie Gwen showed their support of SPIN at the Lugano Diamonds event.
(Photo by Chris Lang)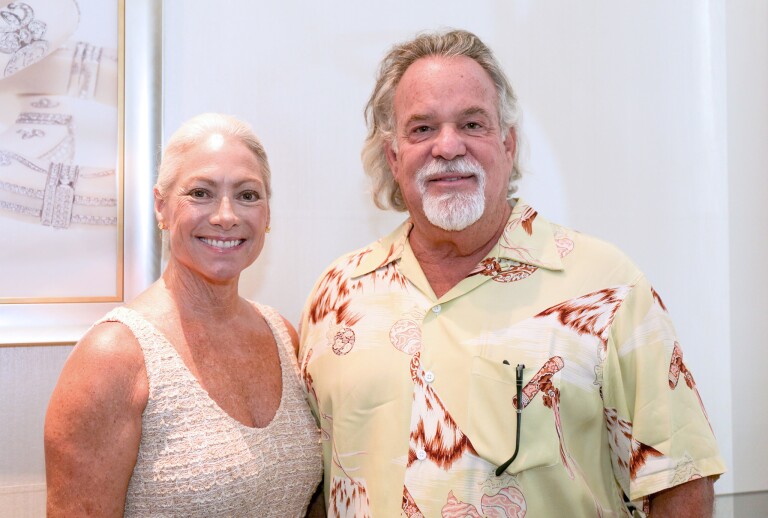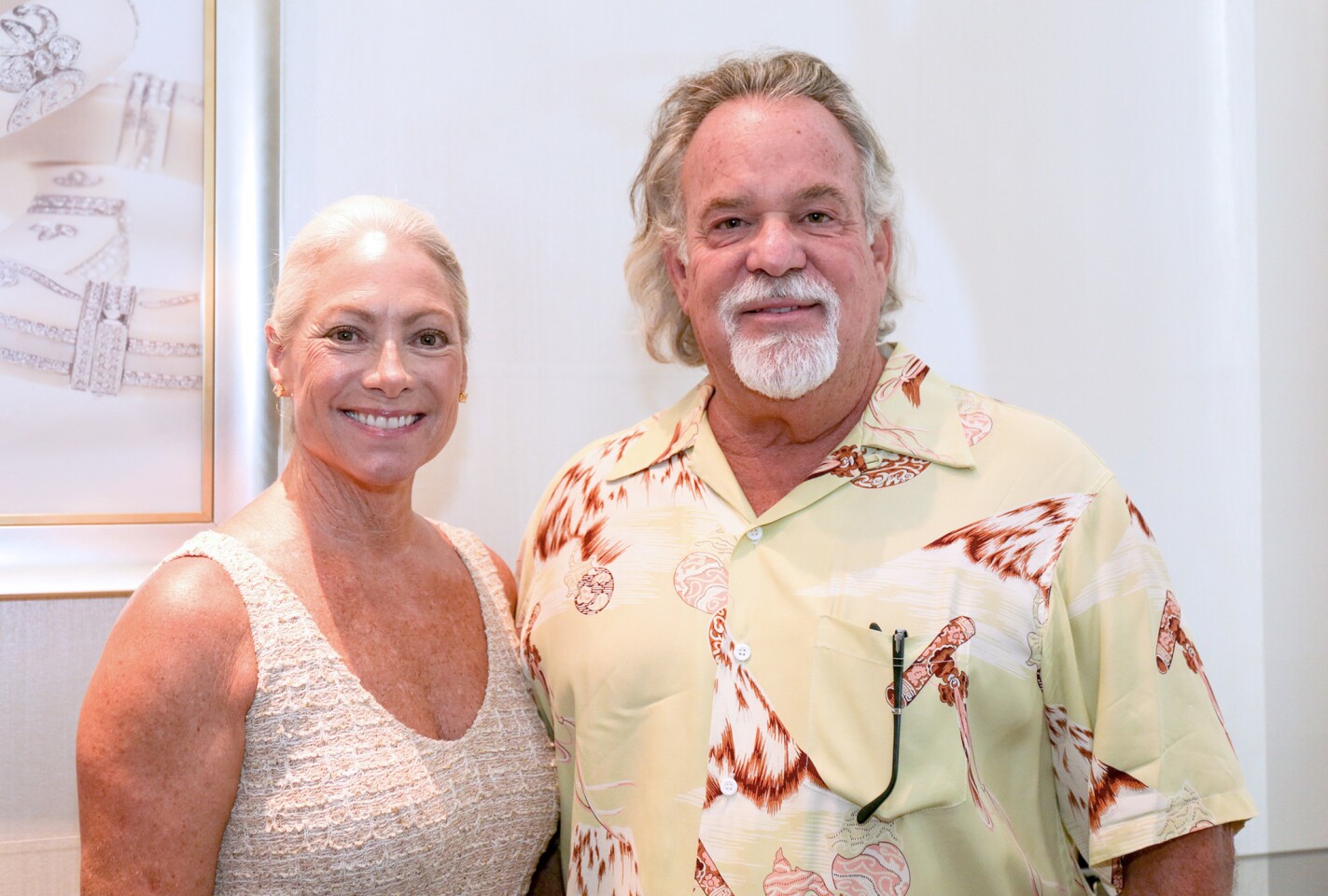 Anne and John Wortmann turned out to support SPIN and its work on behalf of O.C. homeless families.
(Photo by Chris Lang)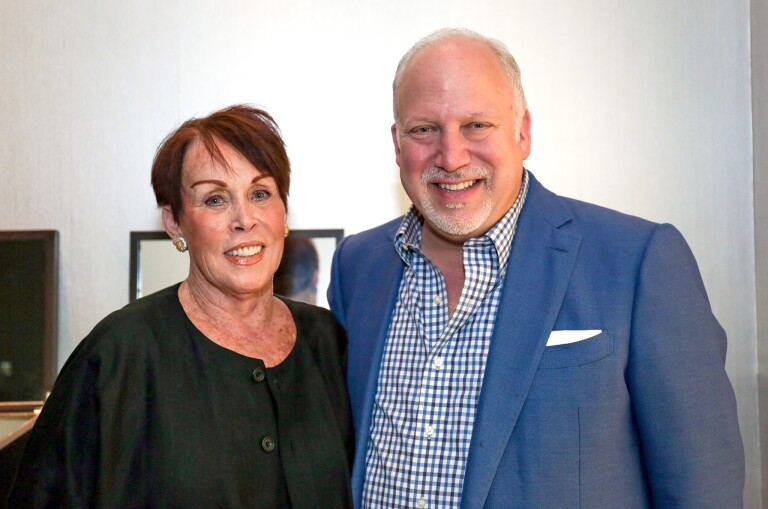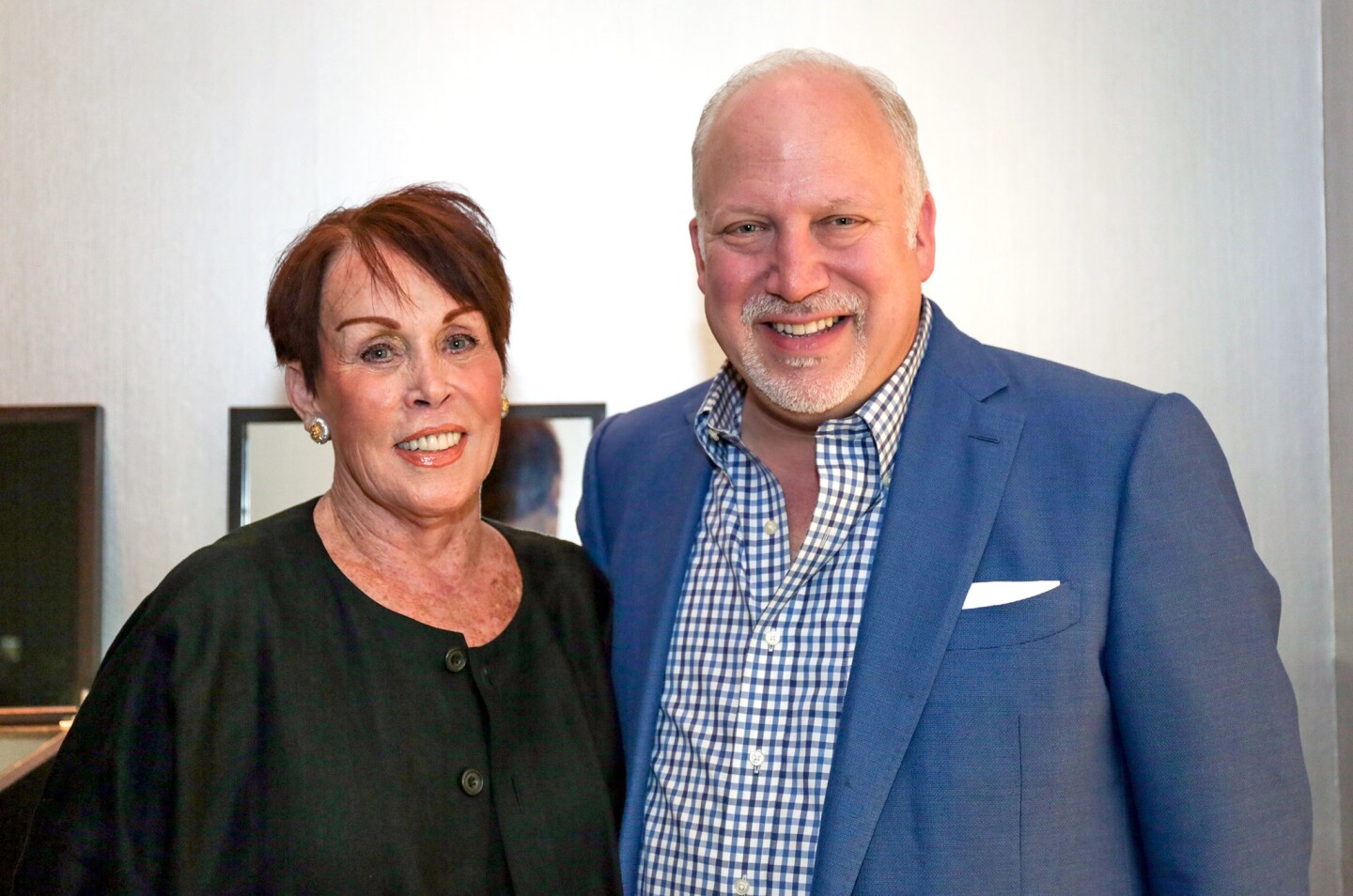 SPIN executive director Jean Wegener and Stuart Winston, COO of Lugano Diamonds, attended the in-store reception benefiting SPIN.
(Photo by Chris Lang )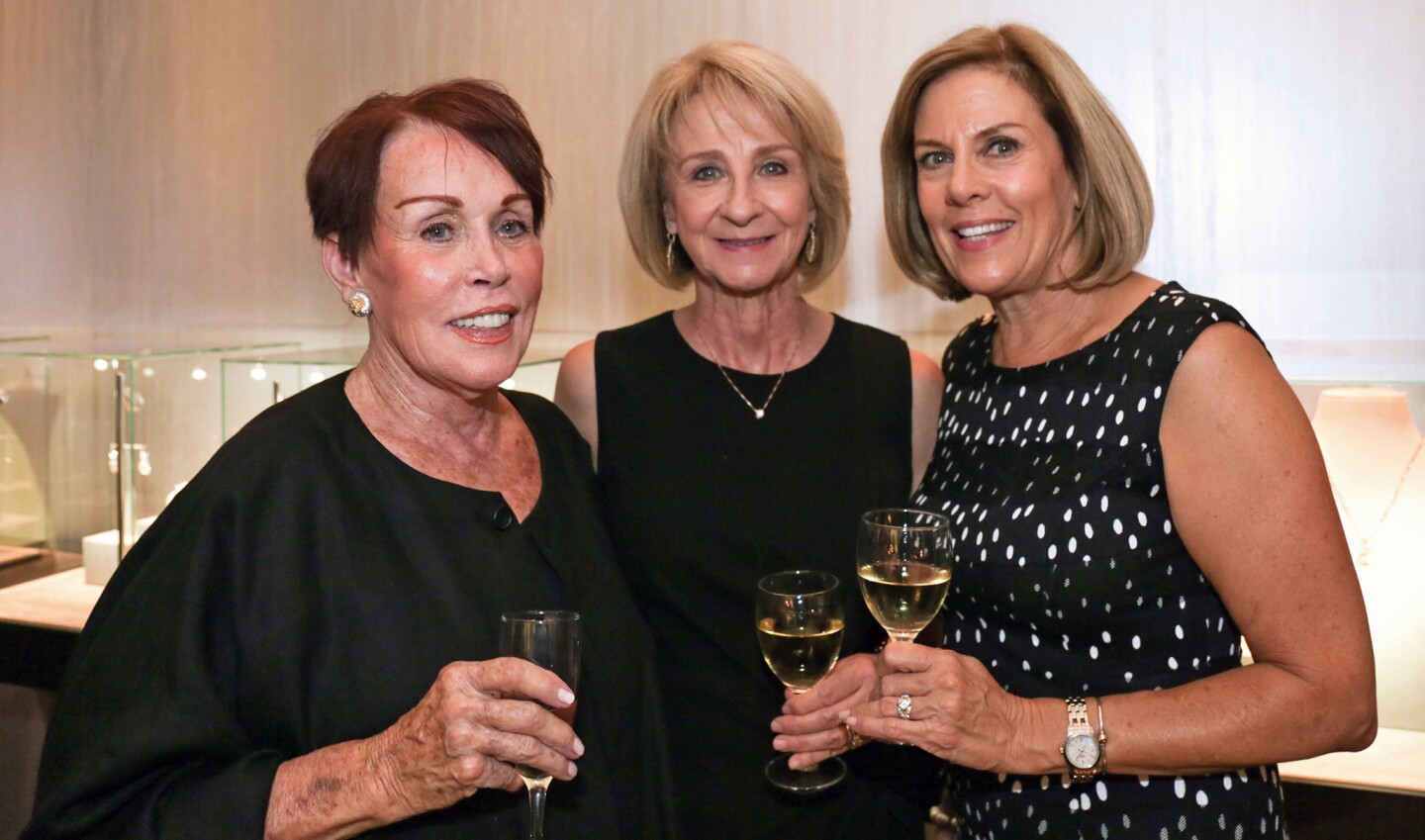 SPIN executive director Jean Wegener with SPIN donors Peggy Listi and Kim Crawford.
(Photo by Chris Lang)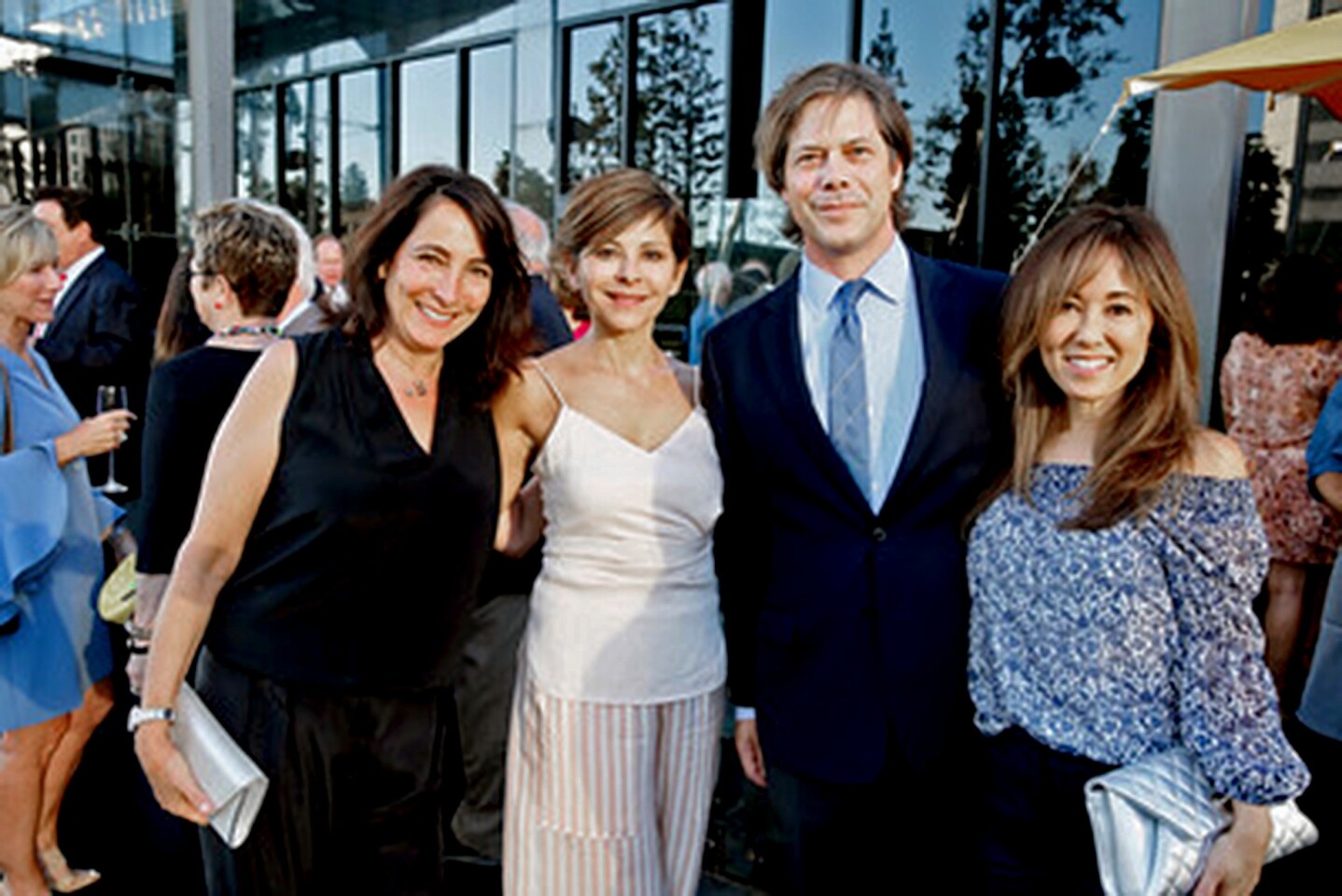 Wendy Tenenbaum, Lourdes Nark, Patrick Vos and Dana Chu during the Friends of James Beard Dinner at Vaca on Aug. 11, 2017, in Costa Mesa.
(Photo by Corey Cano/Cano Studio)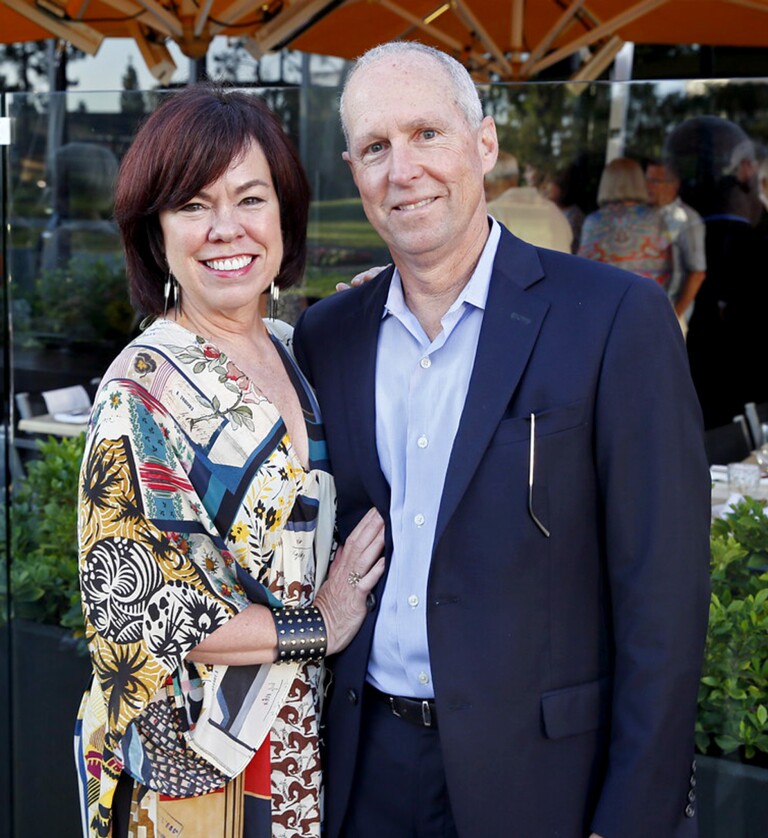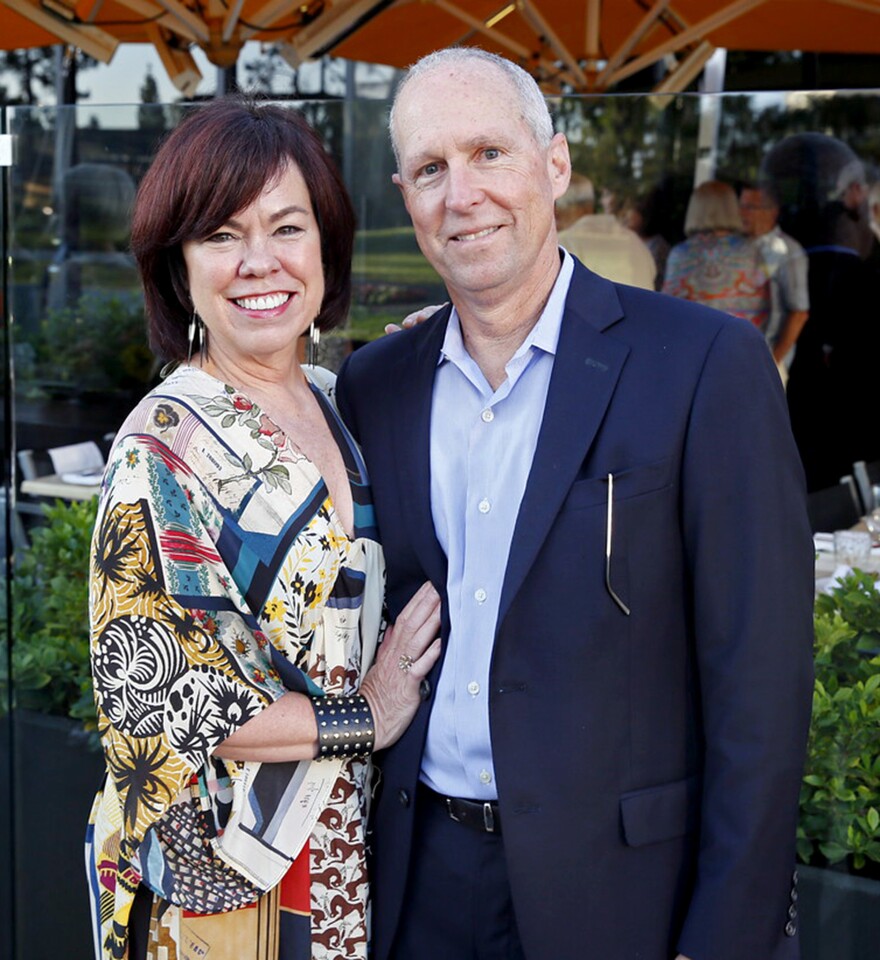 Debra Gunn Downing, executive director of marketing South Coast Plaza, and Charles Kanter pose during the Friends of James Beard Dinner at Vaca on Aug. 11 in Costa Mesa.
(Photo by Corey Cano/Cano Studio)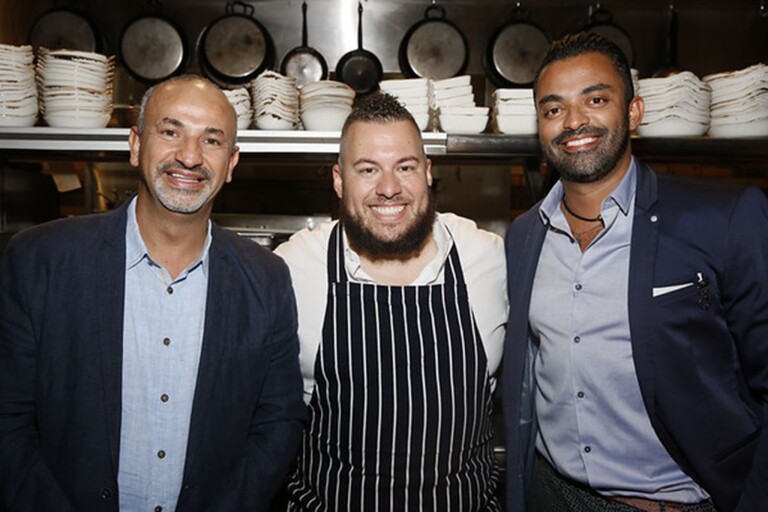 Business partner Ahmed Labbate, chef/partner Amar Santana and general manager Ghali Benhima during the Friends of James Beard Dinner at Vaca on Aug. 11 in Costa Mesa.
(Photo by Corey Cano/Cano Studio)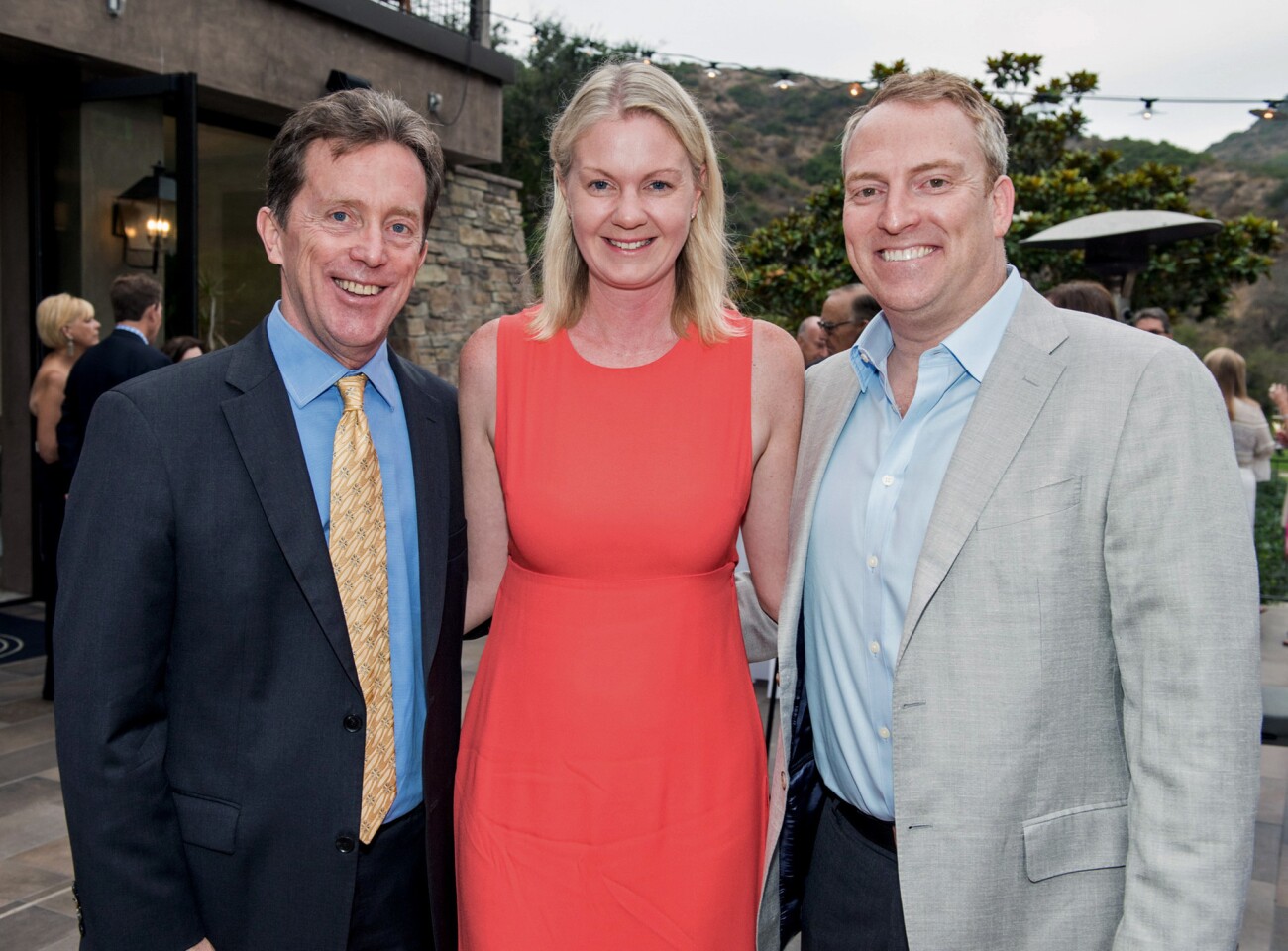 Segerstrom Center for the Arts president Terry Dwyer smiled with Nicole and Steve Joseph at the Candlelight Concert 2017 kick-off party at The Ranch Laguna Beach.
(Photo by Doug Gifford)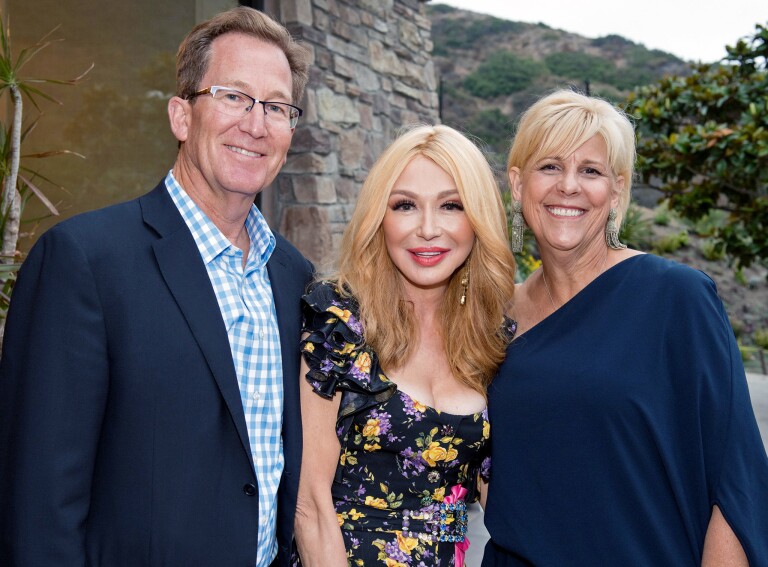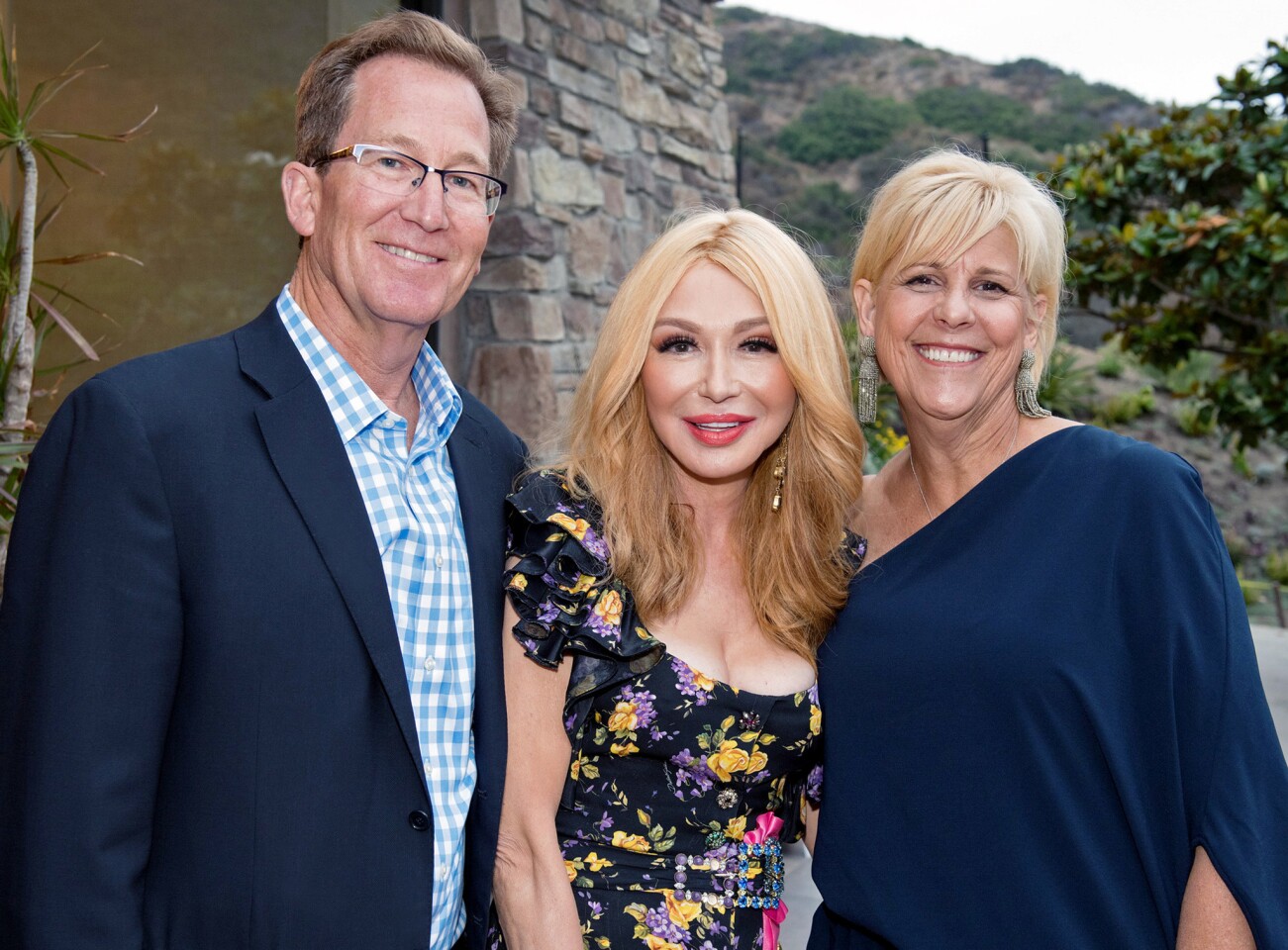 Candlelight Concert 2017 co-chairs Mark and Carol Perry stood with Elizabeth Segerstrom, center, at a pre-party event held at The Ranch Laguna Beach.
(Photo by Doug Gifford )
Amy and Jesse Bagley attended the Candlelight Concert 2017 kick-off party at The Ranch Laguna Beach.
(Photo by Doug Gifford)
Moti and Idit Ferder, proprietors of the posh Lugano Diamonds, Newport Beach, opened their exclusive jewelry headquarters for a private cocktail party in honor of donors and friends of the local nonprofit Serving People In Need (SPIN).
Some 100 guests converged at sunset on a recent Thursday and were greeted by the exceptional catering staff of Island Hotel.
Island executive Barbara Eidson was front and center for SPIN and Lugano as her perfectly polished culinary team passed Champagne on silver trays followed by bites of beef Wellington and so much more.
Lugano is the presenting sponsor this season for SPIN's annual dinner fundraiser unfolding at Big Canyon Country Club, Newport Beach.
The jewelry company, led by COO Stuart Winston, donated elegant diamond and ruby drop earrings valued at $10,000 as the grand opportunity drawing prize.
Welcoming dedicated SPIN supporters was executive director Jean Wegener and SPIN's development director Kim Frazier.
Enjoying the Lugano hospitality were guests including Peggy Listi, Kim and Dick Crawford, Susan and Al DeGrassi, Maureen Flanagan, Susan and Ken Kruger, Alison and Kimo McCormick, Anne and John Wortmann, Devon Wortmann, Christina and Ken Ryder, Heidi Miller and Lionel Crotin, in from Montevideo, Uruguay.
SPIN is one of the O.C.'s leading nonprofit agencies placing homeless families into housing with full support including job and financial counseling to ensure sustainability. They have a 98% success rate.
To learn more, visit spinoc.org.
A kick-off for the big event
The most celebrated social event on the winter calendar is arguably Candlelight Concert, benefiting Segerstrom Center For The Arts.
The production, and it is a major production, has been wowing the crowd for decades. Each season, the event chairs and committee outdo the previous year. This is no easy feat.
For 2017, it is safe to say, all stops are pulled.
The holiday happening, set for Dec. 1, will welcome superstar pop singer Michael Bolton, and platinum selling rock stars Chicago to entertain the O.C. guests.
Chaired by Carol and Mark Perry and honorary co-chairs Ronnie Allumbaugh, Sandi Jackson and Sandi Simon, the event is poised to break all records.
Most important, the evening will be dedicated to the O.C.'s mega philanthropic family Julia and George Argyros.
The legendary largess of the Argyros family has impacted every sector of life in the community. They are lead benefactors of the Center's "Next Act Capital Campaign" which includes significant investments in campus transformation including the new Argyros Plaza and Center for Dance and Innovation, which will be recognized at a major upcoming ceremony in October at the Center.
Meanwhile, the Perrys welcomed principal underwriters to a pre-party dinner held at The Ranch in Laguna Beach.
Celebrating at The Ranch were Ronnie and Byron Allumbaugh, Sandi and Ron Simon, Sandi Jackson, Center president Terry Dwyer and his wife Amy, Center board chair John Ginger, the fashionable Betty Huang with husband S.L. Huang, Susan and Tim Strader and Amy and Jesse Bagley.
The fabulous Marta and sports kingpin husband Raj Bathal (co-owner of the Sacramento Kings) and the O.C.'s uber classy Elizabeth Segerstrom also attended the event.
A dinner to remember
The Friends of James Beard jetted into the O.C. from New York for dinner at Vaca, South Coast Plaza's Spanish-themed dining room that is the talk of the town.
Vaca chef and partner Amar Santana joined his fellow restaurateurs Ahmed Labbate and Ghali Benhima in welcoming 80 distinguished local guests from the world of culinary excellence in support of the work of the James Beard Foundation.
Throughout the year, the Foundation sponsors "Friends" dinners in various cities inviting culinary industry professionals, chefs and "foodies" to come together under an umbrella of philanthropy raising scholarship funds for young people seeking careers in the industry.
The recent Vaca experience tallied some $30,000 for the cause, marking it one of the most successful dinner events for the Foundation in 2017.
The Vaca staff went over the top as a tribute to South Coast Plaza's 50th anniversary year on the Orange Coast.
The event also marked the third time the James Beard Foundation has held a dinner at South Coast Plaza in recent years.
As guests arrived, a signature Vaca tonic was served along with hors d' oeuvres on the rear patio.
Flamenco guitar filled the air in the background as guests including Jared and Diane Harris Brown, director of scholarships for the Foundation shared conversation with SCP's Anton and Jennifer Segerstrom, Debra Gunn Downing and Charles Kantor, Jean and Stan Taeger, Chase McLaughlin, Lourdes Nark and Wendy Tenenbaum.
Waiters passed duck gizzard and papas canarias, anchovies and olives pincho, and chicken liver toast with pickled red onion.
The crowd, including Chris and Mike Hall, Kathy and Rich Cadarette, Gary Fudge and Patrick Vos, were seated for a seven-course dinner with paired wines underwritten by Bodegas Torres.
B.W. COOK is editor of the Bay Window, the official publication of the Balboa Bay Club in Newport Beach.
---
All the latest on Orange County from Orange County.
Get our free TimesOC newsletter.
You may occasionally receive promotional content from the Daily Pilot.