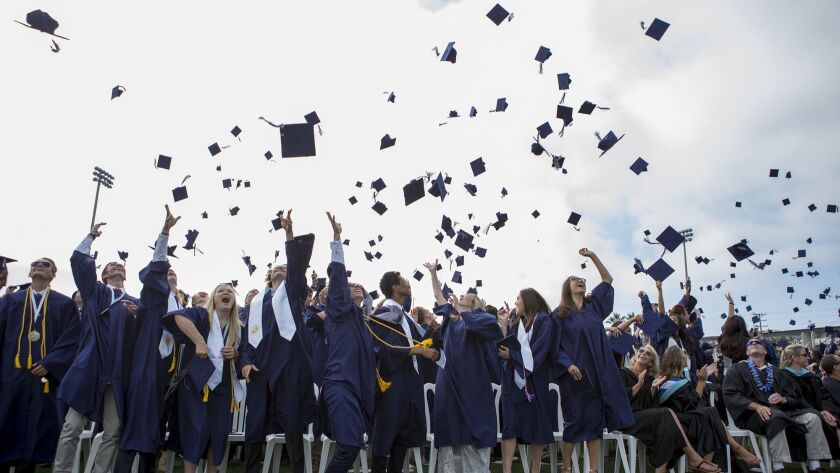 As another school year comes to a close, most high school seniors at Newport Harbor will graduate, go off to college, and the next class of seniors will take their place. A little stress is a good tool to get students motivated. However, students are more stressed than ever, and it is just getting worse.
As a graduate from Newport Harbor, I have experienced this pressure first-hand. This pressure to be successful comes from school and parents and pushes students to maintain a high place in society. Stress is commonly linked to mental health problems like depression and anxiety. This stress typically stems from competition, uncertainty of the future and societal pressures.
It is no secret that it is harder to get into college than when my parents were applying in the 1980s. My dad often reminds me of how he would not get into the school he attended now. While I think it is meant to be a compliment to my intelligence, the changing standards are still daunting.
Students take Advanced Placement and/or International Baccalaureate classes and participate in various extracurricular activities in an attempt to secure their acceptance into college. This does not necessarily ensure their admittance because the acceptance rates of prestigious schools are very low.
While good stress motivates students to excel, many high-performing students, according to one study, "experience high levels of chronic stress, to an extent that impedes their abilities to succeed academically." This pressure to be admitted to a well-regarded school inevitably affects students' mental health.
According to a study released by the Anxiety and Depression Assn. of America, 40 million U.S. adults suffer from anxiety disorders, and 75% of them experienced their first episode of anxiety before they were 22. Jobs now tend to require years of experience. Each day we are reminded of this.
Even my sister in high school is worried about getting a job. Students in high school are trying to figure out their interests and what type of person they want to be. They often get bogged down with the concern of what people think of them. Societal pressures take a huge toll on young people.
Students in the Newport Beach area face extra pressures because of the focus on wealth and status. The expectation is to be effortlessly perfect. We live in a bubble that is unlike many places in the world. The heightened pressure to always be perfect affects everyone in a different way.
Yes, we do live in a stressful society, but studies show that teenagers and young adults are more stressed out than adults. According to a study by the American Psychological Assn. in 2014, teens reported their stress as a 5.8, and adults as a 5.1, on a 10-point scale.
Today, we are more open to discussing and dealing with mental health problems. However, the study also reports that, "nearly half of all teens report not doing enough about their stress." This issue needs to be discussed openly to find solutions or reduce the effects; the conversation should start at home.
Students need to be able to escape the strain of high expectations when they come home. Parents need to start lessening the pressure they put upon their children and understand the stress they are going through. Young people need to have the support of their first role models. It is important to encourage them, but also to have realistic expectations.
Priority needs to be placed upon these issues. By openly discussing and managing stress, we will be able to reduce the impact it has on our society. Students and parents can address the issues in Newport Beach and figure out how to deal with them.
DANIELLA CARRESE, a Newport Harbor High School graduate, attends the University of Vermont.
---