American Sports Centers, home to Orange County club sports, shuts its doors
American Sports Centers in Anaheim was known as a second home on weekends to many Orange County club volleyball and basketball players.
"[We'd be there] all day," said Yvette Tufuga, whose son Mason and daughter Malia each played in their first club volleyball tournament there with Orange County Volleyball Club before going on to star at Costa Mesa High School. "From 7 in the morning until sometimes 7 at night."
Those long sports sessions at the 242,000 square-foot facility are now a thing of the past.
American Sports Centers has closed, general manager Glenn Henry confirmed Friday. A statement posted on the ASC website Friday said the complex is closing after 16 years of serving the youth sports community.
No tournaments have been played at American Sports Centers since the novel coronavirus pandemic started in March.
"Nobody could have anticipated the widespread impact of COVID-19," the statement read in part. "ASC made every effort to continue forward by exploring several different paths, but determined it wasn't feasible to continue."
Newport Beach resident Scott Stucki, the co-founder and director of operations at Newport Lightning Basketball Club, also spent a lot of time at American Sports Centers with his teams.
Stucki said he developed a good working relationship with American Sports Centers president and CEO Matt Kanne following the facility's 2004 opening. He said it wasn't the easiest place to play or coach in, but it was great due to the number of courts — 34 for volleyball and 25 for basketball.
"At the time it opened, there were really no facilities for tournaments," Stucki said. "There was really a handful of guys running tournaments, and they were mostly running them out of high schools they had access to. There used to be a place called The HAX in Los Angeles, where all the L.A. teams would play, and then [American Sports Centers] opened up. If you were going to play in a big tournament, that was really the only place you could play. If you were trying to go out and compete at a high level, like we always want to do with our kids, you played there.
"I think the problem was that more venues started popping up that were more accessible, maybe a little cheaper for the tournaments, things like that. There was just more competition over the last five years, on the basketball front."
American Sports Centers also was the home to USA Volleyball's men's and women's teams, along with the Open Gym Premier basketball training program that Kanne launched in 2011.
Rocky Ciarelli, who coached volleyball for 24 years at Huntington Beach High School and five at Newport Harbor before retiring in 2019, also was an accomplished club coach with Balboa Bay Volleyball Club. He guided the Balboa Bay 18 Open team to back-to-back national championships in 2016 and 2017.
Ciarelli said Friday that he spent "a lot of time at the ASC, maybe too much time."
"Unfortunately [the ASC closing] is just a sign of the times," Ciarelli said in a text message. "It certainly hurts club volleyball. It was an ideal setup."
Recent Corona del Mar High School boys' volleyball graduate Austin Chandler, who is beginning his freshman year at Pepperdine University, said he has been playing at ASC since he was 12 years old.
"It's a bummer that a place like that has to shut down," Chandler said. "I've had a lot of really memorable experiences playing volleyball there with my teammates and coaches, and I feel sad that the younger generations won't have a place like that. I don't really know where they're going to play, but it was a really pivotal part of the start of my volleyball career."
Parents were also saddened to hear of the American Sports Centers closing. Corona del Mar High School parent Julia Bruening spent a lot of time there with her three kids — Natalia, Tatiana and George — competing in club volleyball and basketball.
Bruening said part of playing at the complex was learning to block out the whistles coming from the other courts.
"When I coached, I always would have to warn the kids about that so they wouldn't get called for traveling the first play," Bruening said. "In volleyball, the goal was always to play on A1 and be the last team playing. First to arrive, last to leave. So many memories; it is like letting go of the childhood home. I'm going to miss the sweet parking lot lady who always greeted with a smile."
Shannon Morgan said her daughter, Jaida, who also played girls' volleyball at CdM before graduating in 2019, competed at American Sports Centers for eight years. She played for Goldenwest Volleyball Club.
"I'm more sad for the jobs lost, and the dreams of kids who lost their chance at a college scholarship and are losing a sport they have devoted their lives to," Morgan said. "Then you wonder how many other facilities may close and where the teams will go? It always seemed that youth sports was such a powerhouse, and no one ever thought that a little virus would bring it to its knees, along with everything else. It's humbling."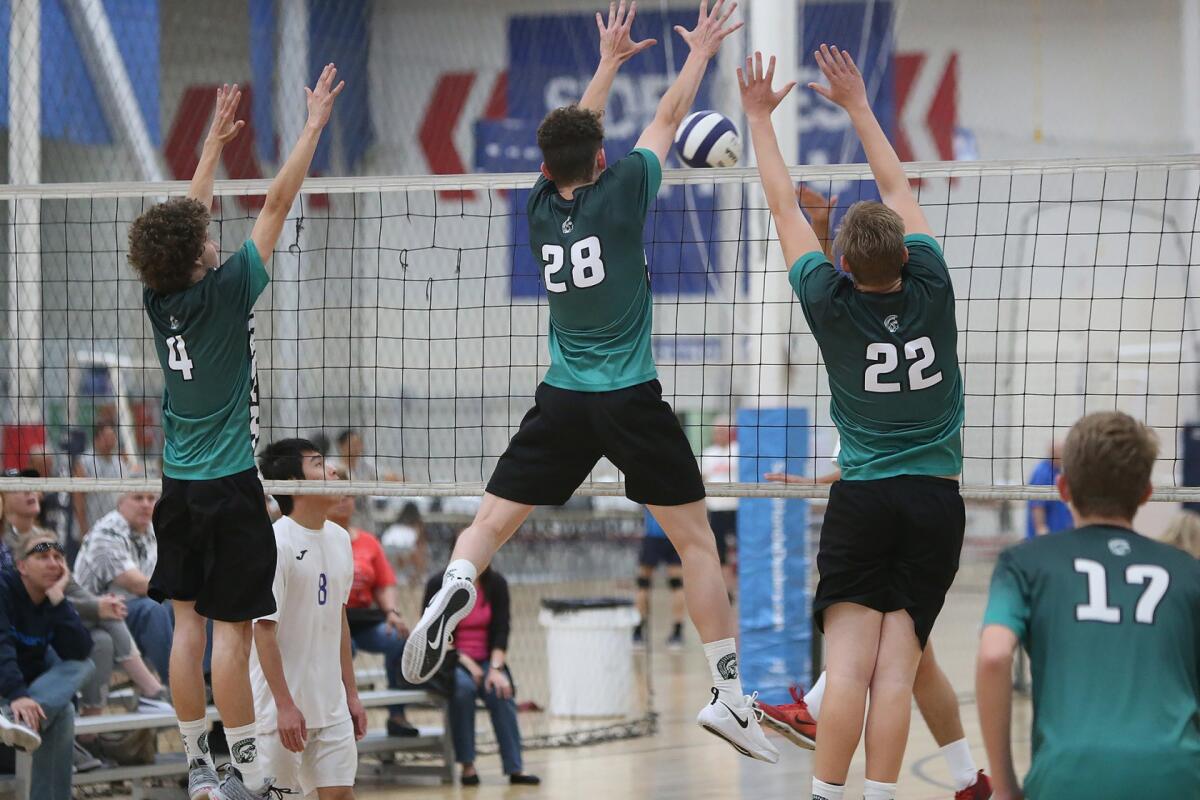 Support our sports coverage by becoming a digital subscriber.
For more sports stories, visit latimes.com/socal/daily-pilot/sports or follow us on Twitter @DailyPilotSport.
All the latest on Orange County from Orange County.
Get our free TimesOC newsletter.
You may occasionally receive promotional content from the Daily Pilot.