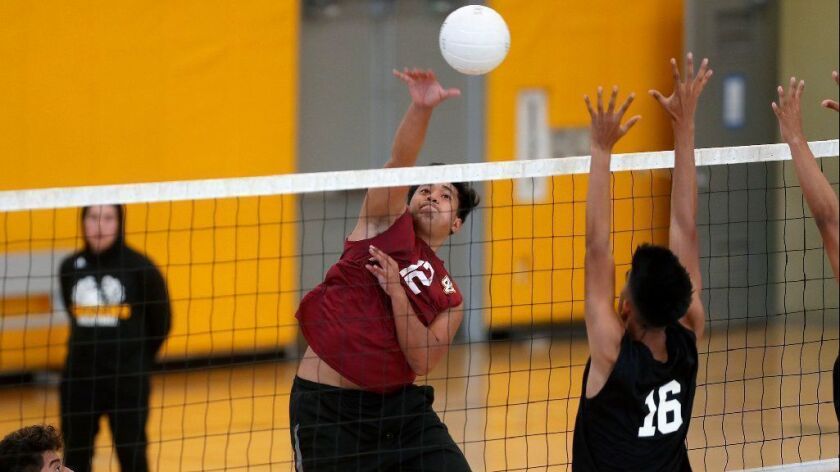 Jackson Petrovich, Devon Vu and Kermel Anwell had 12 kills apiece, and the Ocean View High boys' volleyball team defeated visiting Santa Ana 25-20, 19-25, 25-18, 25-14 on Saturday in the wild-card round of the CIF Southern Section Division 5 playoffs.
Hunter Miller had 39 assists and four service aces, and Aimar Herrera added 18 digs defensively.
Ocean View (16-7) will travel to take on top-seeded Hemet (25-5) in the first round of the main draw on Tuesday.
BOYS' LACROSSE
Newport Harbor 11, Servite 10 (OT): The host Sailors rallied from a two-goal deficit at halftime to win Saturday's nonleague match.
Newport Harbor improved to 12-8 overall.
::
Twitter: @DailyPilotSport
To report scores, breaking news or newsworthy items, contact the sports staff listed below:
David Carrillo Peñaloza, Sports Editor
(714) 966-4612, david.carrillo@latimes.com
Twitter: @ByDCP
Matt Szabo, Sports Reporter
(714) 966-4614, matthew.szabo@latimes.com
Twitter: @mjszabo
Andrew Turner, Sports Reporter
(714) 966-4611, andrew.turner@latimes.com
Twitter: @ProfessorTurner
---