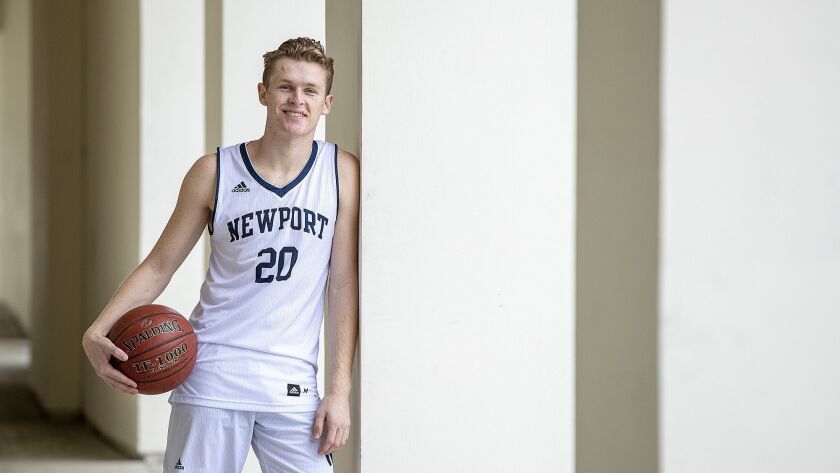 The past week has seen an outpouring of support and unity as the American people say goodbye to George H.W. Bush, the 41st President of the United States.
Eulogies have been offered, and a quote that continues to pop up pays tribute to how Bush lived his life.
"Stay the course" is one phrase that came up time after time, one that speaks to the ability of a person to see a process through regardless of the obstacles placed before them.
Bush left an indelible mark on his family, and generations later, high school students today can appreciate the example that he set.
Newport Harbor High senior Sam Barela was born in the final year of Bill Clinton's presidency, but George W. Bush is the first president that he can remember. After watching extensive coverage of the late Bush, Barela noted that the apple did not fall far from the tree.
"Up until I was 9 years old, President [George W.] Bush was my president," Barela said. "I see a lot of his dad in his policies.
"I was watching a documentary on [George H.W. Bush], and the first thing that it said was that he [played in] the first two College World Series as a baseball player [and captain for Yale University in 1947 and 1948]."
Barela was amazed to hear of the former president's athletic prowess, but his lasting influence on those he crossed paths with also stands out.
At Newport Harbor, Barela also had great leaders to learn from. When Barela was first called up to the varsity boys' basketball team during his sophomore year, he shared the backcourt with Colin Pipkin, who played more varsity games (114) than any other player in Newport Harbor history.
"Colin Pipkin was the best player on our team, by far," Barela said. "He was one of the best players in the county. He was first-team all-Sunset [League]. He was an All-Star for Orange County, so I would bring the ball up, and he would play shooting guard."
Barela admitted that he may have had a bit of a soft landing, but he was never going to let anything stand between him and his first love in basketball. In fact, Barela indicated that he was simply staying the course when he opted not to play football during his senior year.
"I thought that we had a really, really good team this year in basketball, and it was my senior year," Barela said. "I've always been a basketball guy, and I just wanted to finish what we started four years ago. Freshman year, we went 24-0 with my seven seniors who are here."
In his junior year, Barela took steps to strengthen his profile as a viable leader. He was the starting quarterback of the football team, and he was also the junior class president.
After having command of the huddle on the football field, Barela was ready to take on more of a vocal role in the basketball program when he was named a captain for his senior season.
"I started being more vocal on the court, defensively and offensively, and even on the bench," Barela said. "I wanted to share the program's mindset within our younger guys."
Speaking up is not a role delegated only to those who have received the captaincy, however. The sounds of players communicating during a practice drill bounced off the walls of the Newport Harbor gym as Barela offered this next tidbit.
"Coach [Bob Torribio], one of his big lines is, 'The way that you know how a good team is good is that they're loud,'" Barela said. "Every time, they're talking on defense, they're well coached, and they're never going through the motions.
"We have seven seniors this year. We've gone through these practices all four years, and we've kind of shown these guys that we can be very successful if we want to."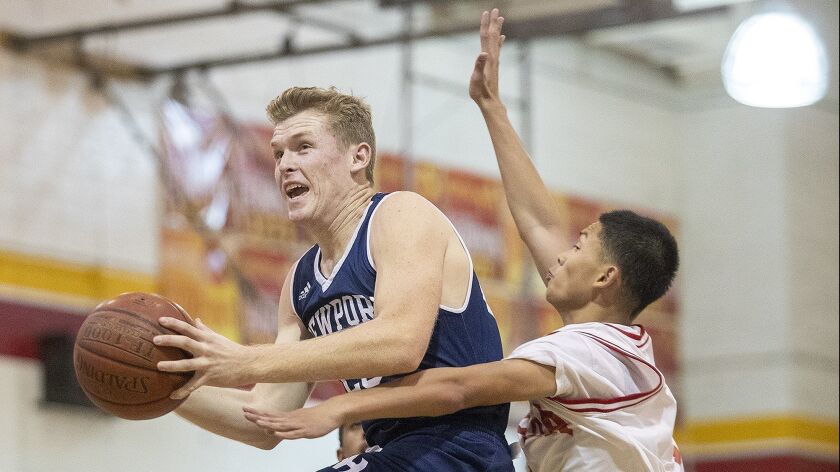 Newport Harbor is off to a roaring 8-1 start, and experience is a big reason for the success. The other seniors on the roster are guards Elijah Firey, Brandon Figueroa and Max Pickup, forwards Dayne Chalmers and James McConnaughey, and center Will Harvey.
Half of the team's wins came in the Grizzly Invitational at Godinez High last week. Barela led the Sailors to a third-place finish in the tournament on Dec. 1, when they edged Capistrano Valley Christian 64-59 in overtime. Barela sent the game into overtime by hitting a three-pointer with 10 seconds to go in regulation.
Barela earned all-tournament honors last week after averaging 11 points, nine assists and five rebounds per game.
He has helped Newport Harbor make another deep run in a tournament. The Sailors play University in the Tartan Classic championship game at St. Margaret's on Saturday at 6 p.m.
Barela is a 6-foot-3, 180-pound point guard who looks to pass first. His coach has enjoyed having him run the offense.
"It's been fun for us as coaches because we love to run," Torribio said. "We love to push the ball down the floor, and it's got to be fun for players because you know if you're on the floor that he is going to find you because he can see over the top."
Torribio added that Barela gives the Sailors another coach on the floor, one that understands what Newport Harbor basketball is all about.
"He will make a lot of exciting plays, but at the same time, he's a lunch-pail, hard-hat kind of kid, and we really appreciate that as coaches because that is the identity of our program," Torribio said. "We're not going to dazzle people with our excitement, but we are going to play hard, we are going to be prepared, and we're going to do the best that we can to compete, and that's what he does for us."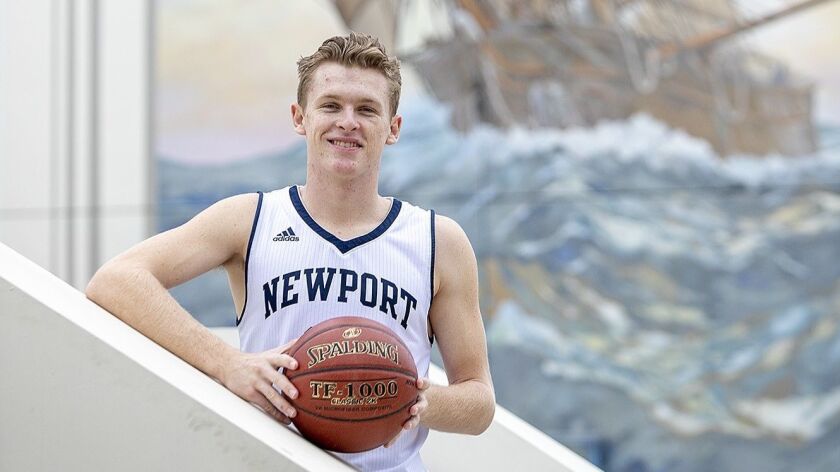 Sam Barela
Born: Sept. 20, 2000
Hometown: Newport Beach
Height: 6 feet 3
Weight: 180 pounds
Sport: Basketball
Year: Senior
Coach: Bob Torribio
Favorite food: Pesto pasta
Favorite movie: "A Star Is Born"
Favorite athletic moment: Newport Harbor defeating Corona del Mar in double overtime to win the Battle of the Bay last season, marking the Sailors' first win in the series since the 2005-06 season.
Week in review: Barela made a three-pointer with 10 seconds left in regulation against Capistrano Valley Christian to send the third-place game of the Grizzly Invitational into overtime on Dec. 1. Newport Harbor won the game by a score of 64-59. Barela averaged 11 points, nine assists and five rebounds per game during the tournament, and he was named to the all-tournament team.
Twitter: @ProfessorTurner
---