'40s-style thriller premiering at Newport film festival explores love and obsession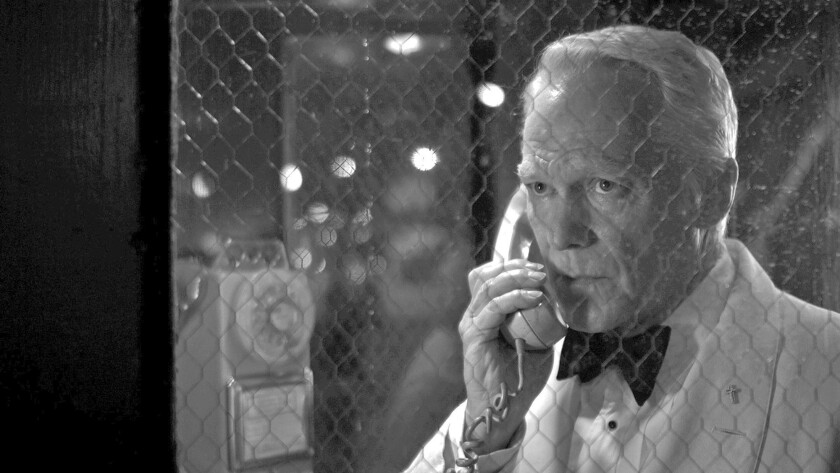 The setting is a rain-slicked street in downtown Los Angeles in 1949, four years after the end of World War II.
A young man named Steve grows determined to win back his ex-girlfriend after she ended the relationship.
But during Steve's pursuit, his love turns into obsession and his hope collides with reality as he unravels bits of truth with each romantic attempt. After ignoring a friend's advice, he furthers his efforts and risks destroying his sanity and his life.
It's the story of "Call of the Void," a psychological thriller shot in black and white that will make its world premiere Sunday at Fashion Island's Island Cinema during the Newport Beach Film Festival. The festival opens Thursday and runs through April 28.
"Call of the Void's" director and screenwriter, Dustin Kahia, had watched a number of Hollywood crime dramas to help him determine how the picture should look.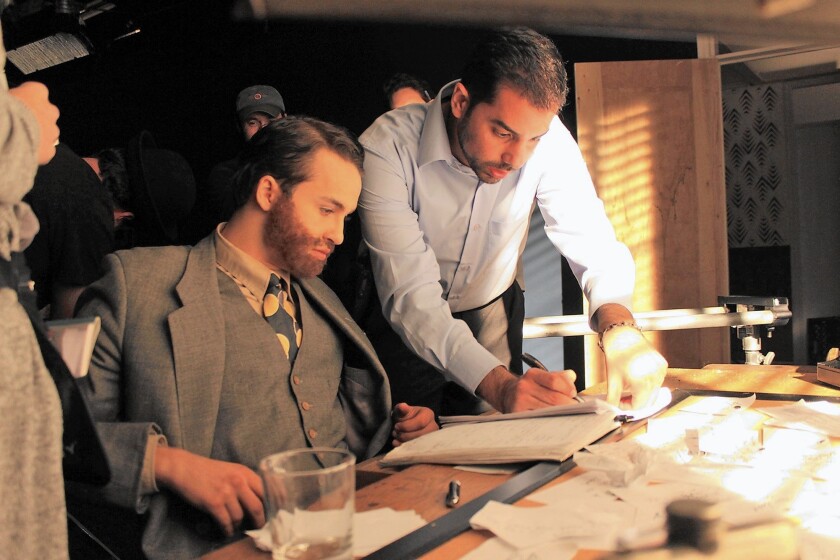 Older films by award-winning directors Frank Capra, Alfred Hitchcock and Orson Welles expressed nostalgia in some form and showed a glimpse into an American way of life that has since vanished, Kahia said.
"I wanted to do something different that stood out," Kahia, 26, said by phone from his hometown of San Diego. "I have a love for black-and-white film because there's so much substance to these stories."
Welles, who is remembered most for his innovative work in 1941's "Citizen Kane," served as inspiration to Kahia since directors of that era faced a number of restrictions during a film's production.
The Motion Picture Production Code was a set of moral guidelines that applied to most U.S. motion pictures released by major studios from 1930 to 1968. The code enumerated key points known as "don'ts," ensuring, for instance, that there was no suggestiveness, profanity or use of drugs in the pictures.
"You look at these directors' works and it says something about their filmmaking because they had less freedom, but they came up with solutions," Kahia said. "They still kept you on the edge of your seat."
Kahia, who showed two short films, "Valedictorian" and "Masterpieces," at the Newport Beach festival in 2012 and 2010, respectively, was invited back to the eight-day event to premiere his feature-length film.
He had written romance and drama before but wanted to branch out. Time and money would be his biggest challenges with the project.
To limit costs, Kahia and the film crew shot "Call of the Void" in four days in and around downtown Los Angeles. To prepare for the tight filming schedule, Kahia spent about four months planning the shots and layout.
He and his collaborators built the sets from scratch and shot at locations like the La Cienega oil fields, where "Beverly Hills Cop II" was filmed. The Los Angeles Police Department closed a street for one scene, Kahia said.
He told the group of actors, including Mojean Aria, Ashley Clements, JT Alexander and James Morrison, that they would not have many takes and would have to give their all from the get-go.
In one day, the team shot 21 pages of the script.
Kahia is particularly proud of the scene where the lead and supporting actors confront one another in a hallway during the climax of the film, noting their complete commitment to the characters.
Kahia said he hopes the audience will feel the movie's suspense from beginning to end.
"It's an exploration of obsession and how it can lead to a person's downfall," Kahia said. "We have a lot of attachments in life, and when things don't go as planned, we have a hard time letting go. It's up to the audience to decide whether this is a good or bad obsession."
*
IF YOU GO
What: "Call of the Void"
When: 2:30 p.m. Sunday and Tuesday
Where: Sunday: Island Cinema, 999 Newport Center Drive, Newport Beach; Tuesday: Edwards Big Newport 6, 300 Newport Center Drive
Cost: $15 (Sunday is sold out)
Information: newportbeachfilmfest.com
--
Twitter: @KathleenLuppi
---