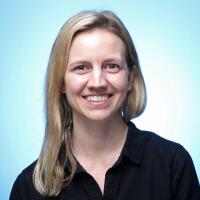 Kathleen Luppi
Kathleen Luppi was the entertainment editor for TimesOC and the Daily Pilot. She left TimesOC and the Daily Pilot in 2018. Before joining those publications, she was an award-winning journalist at the Orange County Register, where for seven years she helped cover retail, civil and criminal trials, philanthropic events and home and garden features. She received her literary journalism degree from UC Irvine. (714) 966-4623
Latest From This Author
Emeril Lagasse looks sharp.

Standing before a group of wine aficionados at Taps Fish House & Brewery in Irvine, Michael Jordan cupped his glass and inhaled pensively before taking a sip.

Sherman Library & Gardens presents "Sandscapes," a sand sculpture display on view through Sept. 3.

Sherman Library & Gardens in Corona del Mar will celebrate its signature flower, the fuchsia, during the seventh annual Fuchsia Festival from 10:30 a.m. to 4 p.m.

Knife Pleat, a new French Restaurant by chef Tony Esnault and restaurateur Yassmin Sarmadi, will open at South Coast Plaza in early 2019 in the space previously occupied by Marche Moderne.

The 15th annual Rossmoor Woman's Club's spring garden tour will showcase five home gardens and a pop-up market from 10 a.m. to 4 p.m.

The 46th annual Village Laguna Charm House Tour will feature five homes and gardens in Laguna Beach on Sunday.

Orange County United Way hosted its 15th annual Women's Philanthropy Fund breakfast Tuesday morning with keynote speaker Earvin "Magic" Johnson.

Tiffany & Co. unveiled chief artistic officer Reed Krakoff's first jewelry collection, Tiffany Paper Flowers, in select stores and invited guests to see the collection May 4 at its South Coast Plaza boutique location.

The Philharmonic Society of Orange County is presenting its 25th Philharmonic House showcasing innovative and stylish trends.