Irvine settles lawsuit that accused former Irvine mayor of violating a resident's 1st Amendment rights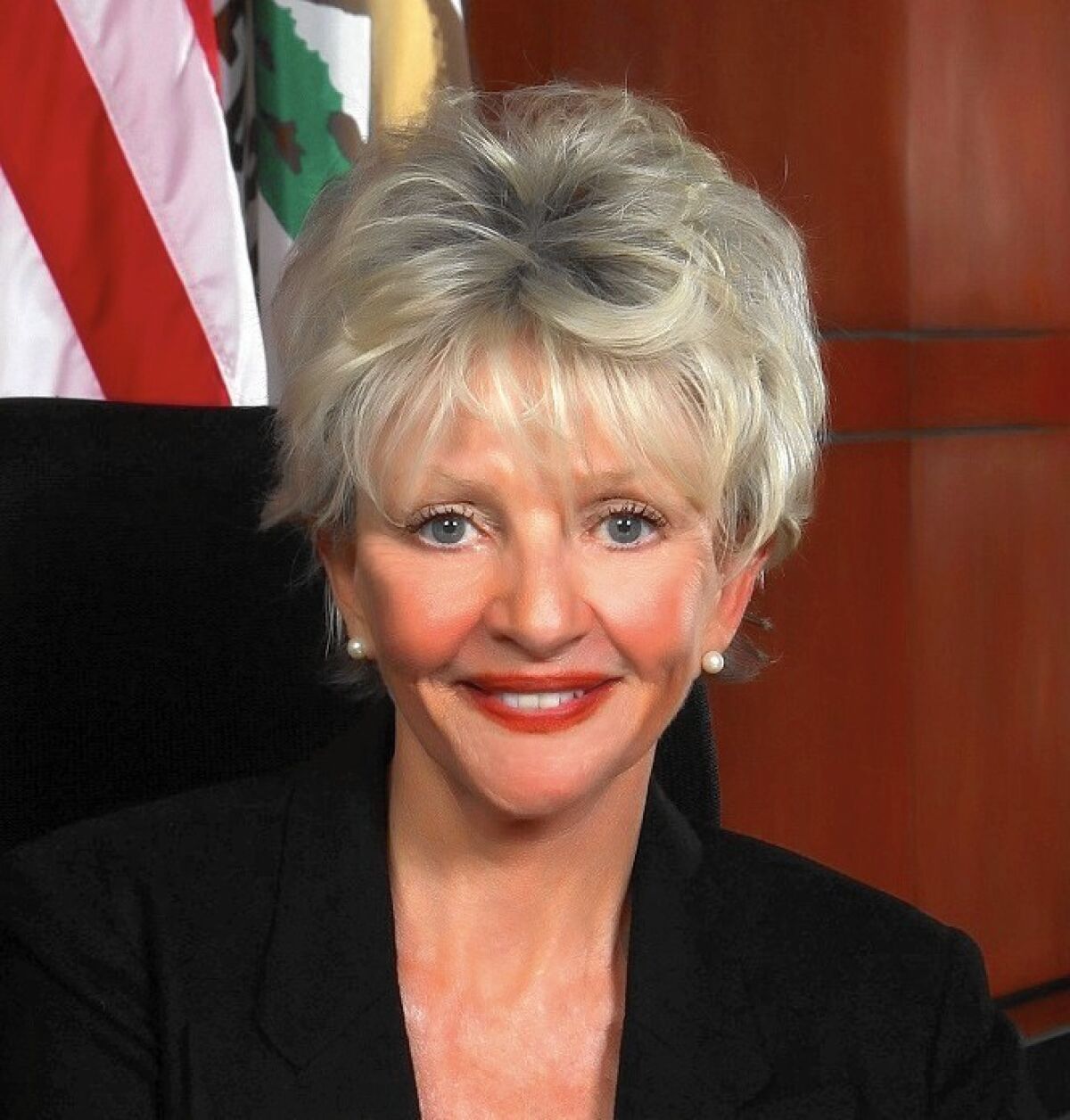 The city of Irvine has settled a 1st Amendment lawsuit that alleged former Irvine Mayor Christina Shea blocked a resident on Facebook from posting after he posted comments on her personal page in support of the Black Lives Matter movement.
Irvine resident Lamar West claimed that Shea violated his rights by blocking his ability to engage in open discussion during a critical period of debate in the country regarding police brutality and racism.
The city settled for nearly $40,000. Irvine also spent more than $80,000 in legal fees.
"This is a huge step in the right direction for the people!" West said Monday in an emailed statement. "Public officials need to be held accountable for their actions especially when they affect our constitutional rights.
"I'd like to urge all the young, black, people of color, residents of Irvine and other cities to continue fighting injustices wherever they may exist. Let's continue making our cities safe and inclusive for the current and future generations to come."
As the lawsuit has progressed since July, Shea has been dismissive of West's claims against her. Shea, who was running to keep her mayoral seat, once contended that the lawsuit was a "political maneuver" by her opponents.
On Monday, Shea echoed similar sentiments.
"I did the right thing," Shea said. "I defended my right to protect my friends and my family from their aggression and their hostility, and he didn't win the case, he won nothing. He didn't win his 1st Amendment defense, he didn't win anything. He just wanted to get this attorney paid off, obviously. That's why that was settled."
Shea disagreed with the decision to settle the case and said it set a bad precedent for the city.
"What we're doing is that we're allowing individuals in our city to believe that if they want to just sue for whatever reason, some frivolous point of view, that we are just going to settle and everybody is going to feel comfortable to come to the city," Shea said.
Baum, Hedlund, Aristei and Goldman, the firm representing West, withdrew a motion over the summer for a preliminary injunction calling for Shea to unblock him and others who posted similar sentiments in support of the movement.
That was done in response to Shea making her disputed Facebook profile completely private and accessible to only her friends.
The city of Irvine posted an online comment about the settlement on Dec. 9, the day after Farrah Khan was sworn in as the new mayor.
While the city of Irvine's comment on the settlement pointed out that the case settled without an admission of liability, it was a strong rebuke of Shea's actions.
"While arguments can be made that the City could have successfully defended the lawsuit at trial, there can be no question that this whole situation could have been avoided had former Mayor Shea not blocked the users and deleted the posts," the post reads.
"The City of Irvine holds itself to high standards. It encourages robust discussion of important public issues, and it disapproves of actions that silence the voices of those with opposing points of view. Putting aside the question of what is 'legal,' the City believes that former Mayor Shea's actions did not meet the City's standards and expectations."
Shea said the new City Council decided the fate of the lawsuit. She would have chosen differently.
"If I had not lost the election, I would have pursued this case to the end," Shea said.
Shea first came under fire in early June for deleting and blocking comments supportive of the Black Lives Matter movement on her Facebook page. At the time, she contended that the page was for personal use, and that she had a separate Facebook page for public dialogue. Public officials are legally allowed to hold private social media accounts.
Disneyland and Dodger Stadium are among the sites being converted into large-scale vaccination centers as state and public health officials take aim at distributing and administering the COVID-19 vaccine.
However, Shea posted similar statements on both pages during the Black Lives Matter protests in June, and the complaint says that Shea has used her profile "since its inception ... to disseminate information regarding mayoral and city council activities ... all with greater frequency than her [official] page."
Shea's comments in June — made amid nationwide protests that were sparked after the death of George Floyd — were strongly in support of her police department and critical of protesters. They provoked heated discussion on her page.
"We have been named one of the Safest Cities in America for 15 years in a row and I will not agree to reduce our public safety funding especially after seeing the violence we have endured as a nation this past week. If you are coming into Irvine to promote an agenda, and protest for lesser public safety protection, best you turn around and find another city to compromise," Shea wrote on her personal Facebook page on June 3, according to the lawsuit.
Many responded critically to Shea's post, including West, a Black man.
"Like other educated people have mentioned, it's OK for you to support the movement and not defund the police but you don't want to do either. I can hear the racist ancestors of yours in this post, and it's sickening. Enjoy your position while it [lasts]," West wrote, according to the complaint.
West was blocked soon after the post.
Shea received criticism from the Thurgood Marshall Bar Assn., Orange County's only Black bar association, the Knight First Amendment Institute and the ACLU of Southern California for her actions on Facebook.
"When government officials use social media clearly in their governmental capacities, then if they are going to allow comments, they can't discriminate on the basis of the content of those comments," Peter Eliasberg, chief counsel and 1st Amendment attorney with the ACLU of Southern California, said in June prior to the lawsuit being filed. "Government officials can act as private citizens and use social media as private citizens, in those cases they are free to choose whether they want to delete comments or allow them or pick or choose among them.
"There is quite a bit of official content on both of [Shea's] pages, and we do have serious concerns about Mayor Shea's blocking comments on one of her Facebook sites."
Michele Goodwin, Chancellor's Professor of Law at UCI Law, agreed that the question of legality is a complicated one if politicians post on both their personal and official accounts.
"If her Facebook account is her personal [one] then she can do what she wants to on that account," Goodwin said in June. "But what we have seen in recent years is politicians blurring those lines, using those platforms to express their official views."
Goodwin said even if Shea's actions are legal, she doesn't agree with them.
"It's not always what is legal that happens to be what is right," Goodwin said.
---
All the latest on Orange County from Orange County.
Get our free TimesOC newsletter.
You may occasionally receive promotional content from the Daily Pilot.