Whistleblower complaint sends Orange County Power Authority into a roil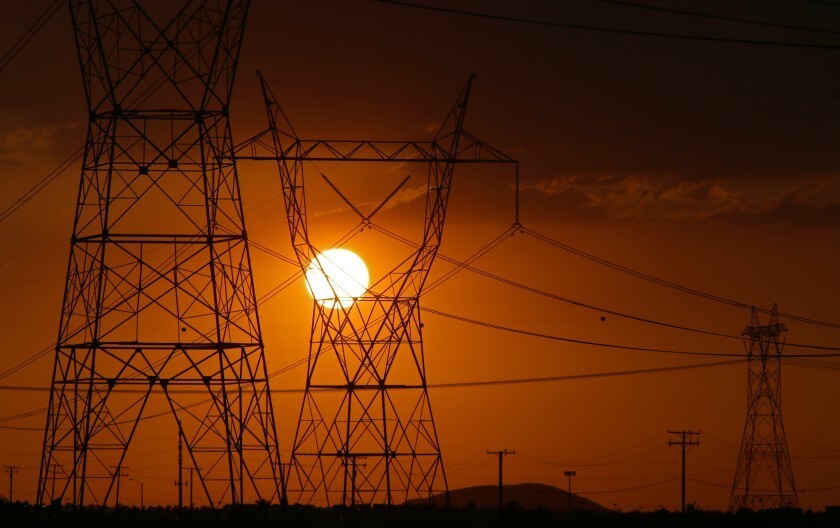 A special meeting of the Orange County Power Authority's board of directors failed to meet a quorum Thursday, prompting cancellation of a closed session discussion.
The meeting would have taken place following a whistleblower complaint from Chief Executive Officer Brian Probolsky regarding his leadership at the Community Choice Energy provider that formed as a green power alternative to SoCal Edison.
Authority board members Dan Kalmick, Farrah Khan and Susan Sonne did not attend the meeting, nor were alternates on hand.
Last month, Kalmick attempted to call for a special meeting next week to discuss Probolsky's future with the agency; no such meeting has been scheduled.
In a May 31 letter addressed to the agency's legal counsel, Megan Lencek, an attorney for Probolsky, countered such efforts by outlining a number of serious allegations as part of a larger scheme by authority board members to oust him.
Huntington Beach City Councilmen Kalmick and Mike Posey, who have both served on the authority's board, are alleged to have plotted a seat swap to sack Probolsky with the goal of having Kalmick spearhead efforts to hire Posey to lead the agency.
"The claims in this complaint are categorically false," Kalmick said. "The notion that I would create a conspiracy to trade for a seat on the Power Authority Board is absurd. My council appointed me to the seat because they know I'm passionate about power policy and want to see good governance."
Huntington Beach, Irvine, Buena Park and Fullerton are all member cities.
Senate Bill 953 would have allowed the State Lands Commission to terminate offshore oil leases by the end of 2024 if the agency was unable to negotiate voluntary buyouts with petroleum companies.
The letter alleges that during a Huntington Beach City Council meeting on May 17, Posey "abruptly" resigned as an authority board member with the city appointing Kalmick in his place; council members also made Posey an alternate in turn.
The whistleblower complaint argues that the agenda mischaracterized the action as a "reappointment" as opposed to a "new" appointment in violation of the state's Brown Act.
Huntington Beach City Atty. Michael Gates didn't respond to a request for comment by press time.
Another violation of the open government meeting law is alleged to have happened outside of Huntington Beach City Council.
The whistleblower letter claims that Kalmick placed a series of calls last month to fellow authority board members Sonne, Khan, and Fred Jung in an attempt to coordinate an ouster of Probolsky.
"This plot and scheme constituted a meeting," the letter reads, "or at the very least a serial meeting, within the scope of the Brown Act."
In another series of Kalmick calls to authority board members, he is said to have drummed up support to "clean house" at a June 7 special meeting that is not currently scheduled.
Probolsky's helm at the agency is no stranger to controversy.
Hired in 2020 to lead the agency, he has faced criticisms for lacking prior experience in the energy industry. Last summer, Dr. Kathleen Treseder, a UC Irvine biology professor, Irvine City Council candidate and OC Green Power co-founder, called on Probolsky to be removed in favor of an expert in the field.
"As OCPA has been developing and progressing, I'm getting more and more concerned about it," Treseder told the Daily Pilot at the time. "I'm not convinced that it's actually going to deliver cleaner energy when it starts up."
In December, green energy advocate Antonia Castro-Graham resigned as the chief operating officer of the agency amid tensions with Probolsky; Castro-Graham is now vice president at the Curt Pringle and Assoc. lobbying firm in Anaheim.
Last year, the San Clemente City Council declined to join the agency in favor of Clean Energy Alliance, a Carlsbad-based CCE.
In Probolsky's defense, the whistleblower letter touts the agency's 100% renewable customers, including Irvine, Huntington Beach and Buena Park, as the "single highest proportion" in the state and claims that criticisms of his experience are merely a "cover" for the conspiracy to oust him.
More than just a power struggle, Lencek charges the alleged plot involves a criminal conflict of interest.
The whistleblower complaint calls into question an event last month where Posey, a former OCPA vendor, Orange County Supervisor Don Wagner and Paul Simonds, a vice president at Curt Pringle & Associates, were said to have been in attendance.
When asked about his seat swap, although not clarified by whom, Posey is alleged to have said that he was termed out and interested in working as a "chief business officer" for the agency.
Posey did not return a request for comment by press time.
Probolsky learned of efforts to oust him after a phone conversation between Sonne and Tiffany Law, the agency's chief financial officer, last month.
"There will be a special meeting," Sonne is quoted as saying in the letter. "There are votes to fire Brian, bring in new management from Marin and hire new executives."
The reasons cited included a "lack of experience and transparency."
Law reported the phone call to Probolsky immediately on the grounds that it was "inappropriate and untrue."
When asked about the alleged conversation between herself and Law as quoted in the whistleblower letter, Sonne declined to comment.
"From the day I joined OCPA, I've been working to ensure that we have a strong organization that is managed well and is transparent to the public," she said. "That continues to be my goal."
Lencek requested that Ryan Baron, the agency's general counsel, fully investigate the claims made by Probolsky's whistleblower complaint.
---
All the latest on Orange County from Orange County.
Get our free TimesOC newsletter.
You may occasionally receive promotional content from the Daily Pilot.