Sex-trafficking survivor who felt like an 'alien' honored by Soroptimists
Good morning. It's Wednesday, Aug. 17. I'm Carol Cormaci, bringing you today's TimesOC newsletter with the latest roundup of news and events.
Orange Coast College student Laneisha Brown, today 32 and the mother of three, was raised in the foster system, had her first child at age 15 and has survived domestic violence, sex trafficking and homelessness.
"I felt like I was an alien, to be completely honest with you," Brown told Daily Pilot reporter Matt Szabo. "No one wanted to touch me, no one wanted to help me. I was by myself ... [My life has been] dog years. For me, I didn't know when it was going to stop, when I was going to make it through the tunnel and see the light."
Brown did make her way through that tunnel and is now majoring in sociology at OCC. When she transfers to a four-year college, she plans to study public policy to help out others who may have been in similar situations.
On Sunday, the Irvine woman was feted at a special celebration held in her honor by Assistance League of Huntington Beach as one of just three women worldwide to receive a $10,000 Soroptimist International federation-level award. It was icing on the cake for her, as she had previously won a $2,000 grant at the club level, then a $5,000 award at the regional level, according to Szabo's story of her achievements.
Brown, who once went by an alias, told Szabo she's mulling a possible future as an elected official.
"I wanted to be normal so bad for so many years," she said. "Now I have it, and now there's more to do, which is wonderful, but I get caught up in that. What's new for me is stepping outside of my alias, that guilt and shame."
Jim Carson, executive director of anti-trafficking organization Survivor 2 Leader, said he's known Brown since she was in her teens. He's asked her to speak to a class at Pepperdine University that deals with the commercial sexual exploitation of children and works on policy.
"She's awesome," Carson said to Szabo. "No other way to say it."
MORE NEWS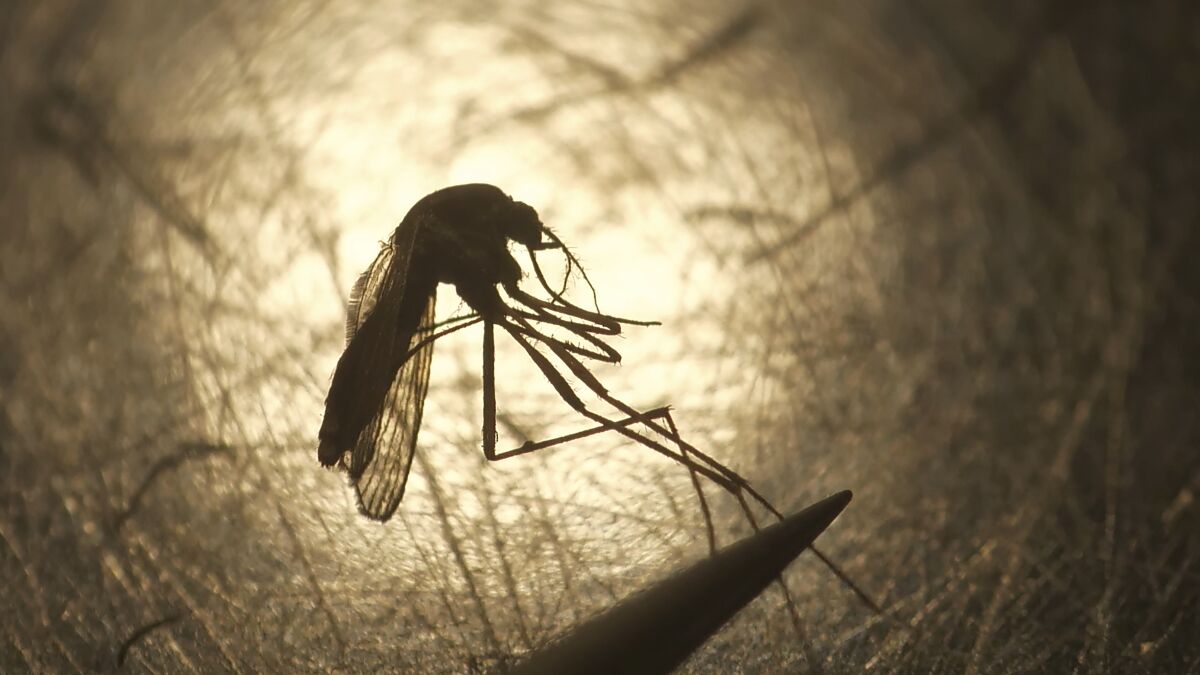 — Orange County on Friday announced its first West Nile virus infection of this year. A man tested positive recently, according to the Orange County Health Care Agency. Dr. Matthew Zahn, the deputy county health officer, said "West Nile virus is endemic in Orange County, recurring every year during the summer months and continuing into the fall." He added the best way to avoid the virus is to protect oneself against mosquito bites. Most people do not fall ill when they get it, but about 20% experience flu-like symptoms.
— A decomposed body discovered Aug. 7 behind a Costa Mesa business has been identified as that of a 44-year-old Dana Point man who had been declared missing by his family weeks earlier, California Highway Patrol officials reported. Orion Adrian Gardner, a former science teacher at JSerra Catholic High School in San Juan Capistrano, was last seen leaving his house on the night of July 20.
— In business news, prices are going up for all the Disneyland annual passes, with the top-tier pass climbing from $1,399 to $1,599. And even the priciest annual pass won't get you into the park for several days before and after one of the busiest times of the year, Christmas, reports Hugo Martín. Starting tomorrow, current pass holders will be able to renew their Magic Key passes, but the resort won't be selling annual passes to new holders, presumably to better control crowding at the parks, Martín writes.
— Spectrum News reports Knotts Berry Farm officials plan to shell out several million dollars to renovate some areas of the theme park — inside and out — to be ready starting next year. The Buena Park attraction's Fiesta Village, the Montezooma roller coaster, and the Knott's hotel would undergo significant renovations. Yesterday, City News Service reported Knott's is extending its new chaperone policy for guests 17 and younger to all nights of its popular Knott's Scary Farm Halloween event.
— Even as the housing market has cooled due to rising interest rates and other factors, prompting would-be sellers to put such plans on hold, two Newport Coast homes are on the market for north of $60 million each. In broader Orange County, the average cost of a home is around $1 million — up 12.6% compared to last June, although the number of homes sold declined by 33.1%.
— On the crime front, an Orange County sheriff's deputy, Arcadio Rodriguez, was arrested on suspicion of sexually assaulting multiple women who were incarcerated at Theo Lacy jail, authorities said. The 30-year-old Rodriguez is accused of sexually assaulting two women on separate occasions by touching them and showing them pornographic videos in their housing locations, the Orange County Sheriff's Department said in a news release. The assaults date back to May.
— Laguna Beach police arrested a Costa Mesa woman in connection with a hit-and-run incident that took the life of 60-year-old pedestrian Stanley Isaacs and injured his wife late Thursday when they were crossing a street in Laguna. Sysillia Morrison Montes De Oca, 18, was taken into custody on Friday evening, charged with vehicular manslaughter with gross negligence and a hit-and-run felony. She posted $100,000 bail and was released pending further court hearings.
LIFE & LEISURE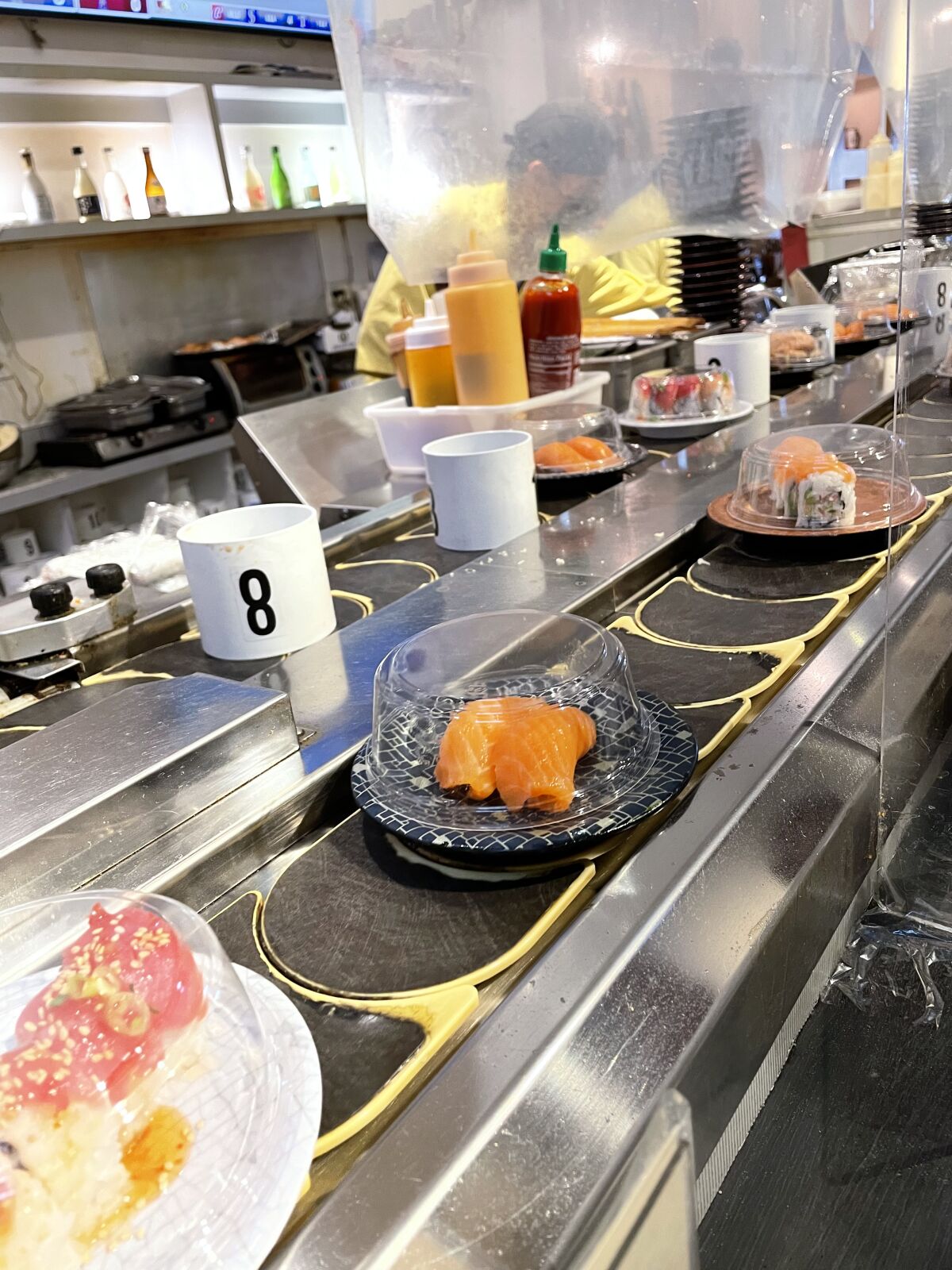 — If you're a sushi lover who'd like to find a wallet-friendly place to enjoy it, restaurant critic Edwin Goei has you covered in his report, "Finding nori: Fishing for the most affordable sushi meals in Orange County." In it you'll find his picks for the most affordable omakase, most affordable for ordering from a menu and most affordable revolving sushi.
— The late Don Hansen founded Dana Wharf Sportfishing & Whale Watching and is credited with being the first in Orange County to host whale watching and establishing the Dana Point Festival of Whales. Dana Point Harbor Partners recently honored Hansen, who passed away in January at 87, with a special plaque dedication.
"The Harbor would not be what it is today without Don Hansen's vision and leadership," said Bryon Ward, president of Burnham-Ward Properties and a partner of Dana Point Harbor Partners.
— Laguna Beach observed the 90th anniversary of the Festival of Arts with a special event Saturday that included speeches from local dignitaries, a lively musical performance and even a flash mob.
SPORTS
— The city of Irvine is considering options for future use of its Championship Soccer Stadium at Great Park, which has been home to the Orange County Soccer Club. Fans of that team turned out last week for a City Council study session on the matter to lend their support, as the staff report prepared for the study session had listed three potential plans for the stadium going forward, one of them entitled "transition to partnership with L.A. Galaxy."
— Mission Viejo High School's football team traveled to Oahu last week, where under the leadership of quarterback Kadin Semonza they beat Mililani High School 34-21 on Friday night. The Diablos next face Servite, on Aug. 26.
CALENDAR THIS
— Fountain Valley Sports Park is the venue for the BBQ Music Fest this Friday through Sunday. Organizers promise live music, a free souvenir e-photo, a food court full of barbecue eats in various styles, a karaoke lounge, giveaways, a magic and illusion show, carnival rides and more. The park is located at 16400 Brookhurst St. Free parking is available. Hours are 5 to 11 p.m. Friday, noon to 11 p.m. Saturday and noon to 8 p.m. Sunday. Admission is $5 Friday, $13 Saturday or Sunday. Children 12 and under admitted free. More details and a coupon for $2 off admission can be found here.
— The national tour of Anaïs Mitchell's Tony-winning musical "Hadestown" is on stage through Sunday, Aug. 21, at Segerstrom Center for the Arts, Segerstrom Hall, 600 Town Center Drive, Costa Mesa. Tickets are $28 and up. scfta.org.
— Casa Romantica Cultural Center and Gardens in San Clemente will host its 20th annual "Toast to the Casa" gala on Saturday, Sept. 17. The nonprofit is looking for gala sponsors as well as those who would like to attend the event. Tickets, starting at $175 (through the end of this month, $200 after Sept. 1) are on sale now. View tickets and sponsorship opportunities at ToastToTheCasa.com.
— In Friday's edition of this newsletter I wrote about the recently released remastered 50-year-old film, "Five Summer Stories" being presented by Quiksilver in independent theaters nationwide. I mentioned that Orange County residents can catch it on Tuesday, Aug. 23, at the Regency South Coast Village. This is accurate, but I've since learned that the only way to get tickets, priced at $15, is to reserve them through Eventbrite. Here's the pertinent link, in case you are interested.
O.C. CHRONICLES
An anonymous newsletter reader asked that I share her/his memories of growing up in Westminster, Placentia and Yorba Linda.
"There was a strawberry farm in Westminster owned and operated by a lovely family. The berries they produced were the best available anywhere. They were gigantic to the eyes of a young child, and their deep ruby red color, and sweet, juicy goodness were irresistible. My grandmother would buy them regularly when they were available. It was a big treat and I was sad when we moved from Westminster to Placentia, thinking we would not have them as often anymore.
"To my surprise, there was another strawberry farm near our new home in Placentia. There was a strip of farmland at the corner of Imperial Highway and Rose Drive and delicious strawberries were grown there, too! How lucky could a kid get? We enjoyed those ruby red gems for many years until the land was sold and a strip mall shopping center was built there. We also had one of the last orange groves in Orange County near our home there, just north of the homes along Rose Drive. In the late spring, early summer, we would open our windows and the warm, sweet perfume of the orange blossoms would fill our home. It was heaven!
"I have so many good memories of my childhood in Orange County. Having traveled the world and lived a few different places, I realize how lucky and blessed I was to spend my formative years in Orange County. So lucky."
KEEP IN TOUCH
If you have a memory or story about Orange County, I would love to read and share it in this space (please try to keep your submission to 100 words or less. And, although today I'm printing an anonymous memory, it's much better if you include your name and current city of residence).
I'd appreciate your help in making this the best newsletter it can be. Please send news tips, your memory of life in O.C., or comments to carol.cormaci@latimes.com.

---
All the latest on Orange County from Orange County.
Get our free TimesOC newsletter.
You may occasionally receive promotional content from the Daily Pilot.