The inadvertent activation of emergency sirens last week in Huntington Beach was blamed on a software glitch that has been corrected, police said.
The city's siren system sounded at about 4 a.m. Feb. 7, startling residents and raising fears of a tsunami or another emergency.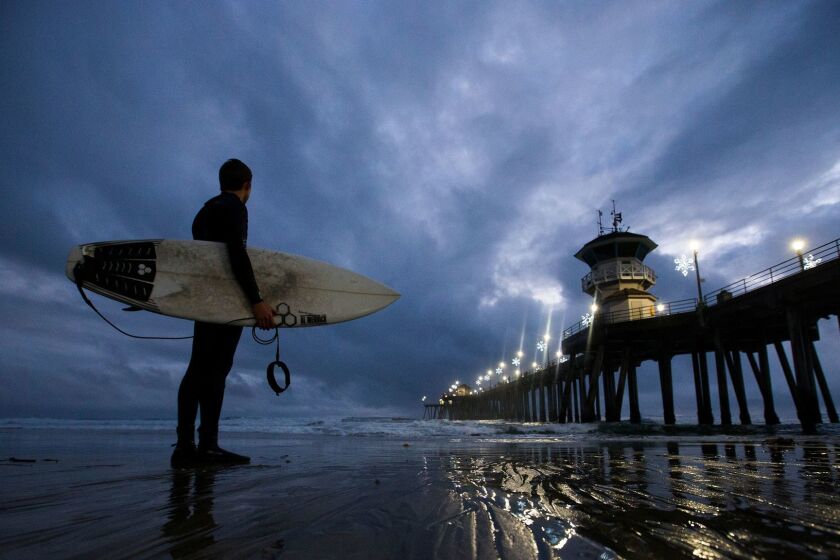 Some Huntington Beach residents got a rude awakening early Friday when the city's emergency alert sirens were activated at about 4 a.m., raising fears of a tsunami or another emergency. But city officials said the sirens were "inadvertently activated" and that the system has been shut down until the issue is resolved.
The incident was blamed on an error in setting the siren system's clock on Greenwich Mean Time, so its regularly scheduled monthly testing happened at 4 a.m. instead of the usual time of noon, police said.
The mistake happened during a software upgrade, authorities said. Officials are now trained on how to use the new software and tested it Thursday morning, police said.
In an actual emergency, police said, residents could expect multiple warnings through radio, TV and KWVE/107.9 FM, the county's primary station for broadcasting emergency messages.
Sirens would wail at the city's eight fire stations, and residents also could find information through social media platforms.
Police also encouraged residents to sign up for notifications from the county's AlertOC at alertoc.org.
---