Art in the outdoors — SoCal plein air painters to host Newport Beach show and sale in early June
After a year of hosting events and shows almost completely online, members of the Southern California Plein Air Painters Assn. — a club for people who create art in nature — have been itching to get back to the great outdoors.
For more than two decades, the organization has been a haven for artists who prefer painting en plein air, a practice that allows painters to observe the natural colors and light effects of an open landscape.
Members typically showcased their works in an annual outdoor exhibit that let audiences not only purchase paintings, but also see the al fresco art pieces created in real time. But the coronavirus forced SOCALPAPA to an online format last year, according to show director Diane Prendergast.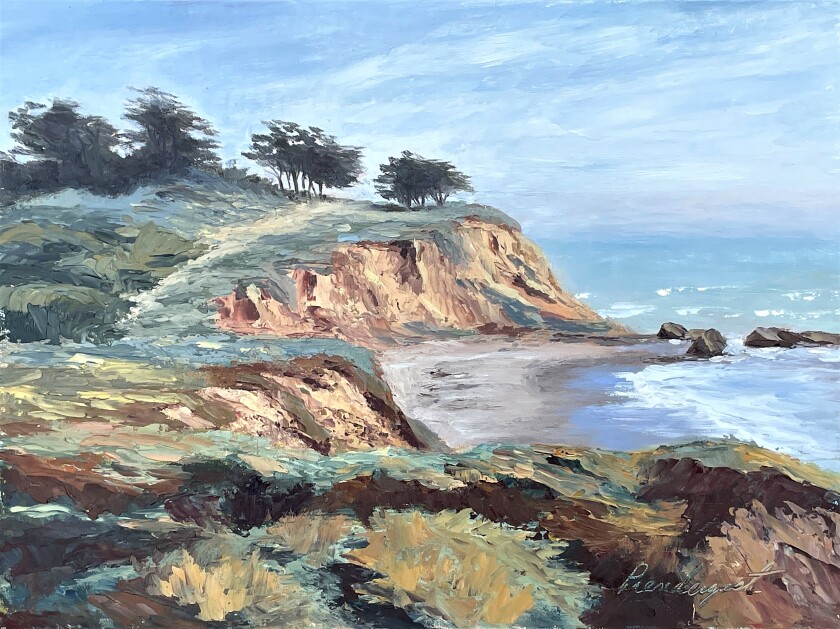 "Technically, I think our 20th anniversary was last year," Prendergast said Thursday. "We were planning a big celebration, but then COVID."
As the pandemic dragged on, and public parks and gardens remained closed to the visiting public, local artists set up easels where they could, drawing inspiration from backyards, parks and beaches.
Newport Beach's Environmental Nature Center, a 5-acre outdoor classroom bustling with activity before the pandemic, periodically allowed tiny groups of distanced and masked painters to work among its 15 native California landscapes during the long closure.
With the center planning to reopen in June, it seemed like the perfect place to hold this year's SOCALPAPA Art Show and Sale, which takes place June 5 and 6 from 10 a.m. to 4 p.m. and features art demonstrations, an exhibit and live musical performances.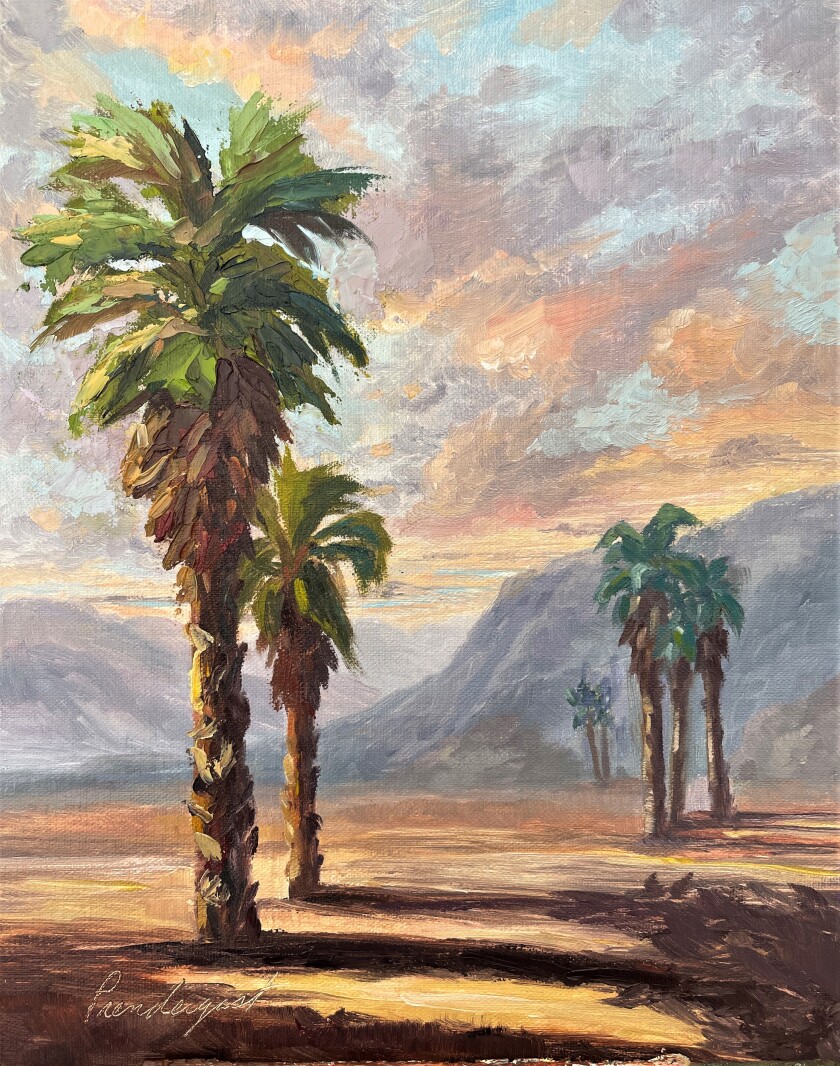 "It's an amazing place — they've got redwood trees there and palm trees and nature trails," Prendergast said of the venue. "There's so much room there, you can really spread out."
The Newport Beach location is ideal for plein air painting, which challenges artists to capture a scene as light changes with the shifting sun and as they contend with weather, wind and distractions from passersby. But the allure of the format is undeniable, Prendergast said.
"You really get to study your subject," the Costa Mesa artist added. "You can really see so much more when you're painting outside than you can when you're working from a photo or flat screen."
Environmental Nature Center Executive Director Bo Glover said in a May 4 release the center was only too happy to lend its acreage to this year's show.
"This event is the perfect opportunity to welcome the public back to the center after a long absence, at the culmination of spring while it's bursting with life," Glover said.
"Nature has always been an inspiration to artists, and the focus on California's biodiversity makes [this] the perfect place to feature art showcasing our state's amazing beauty and uniqueness," he continued.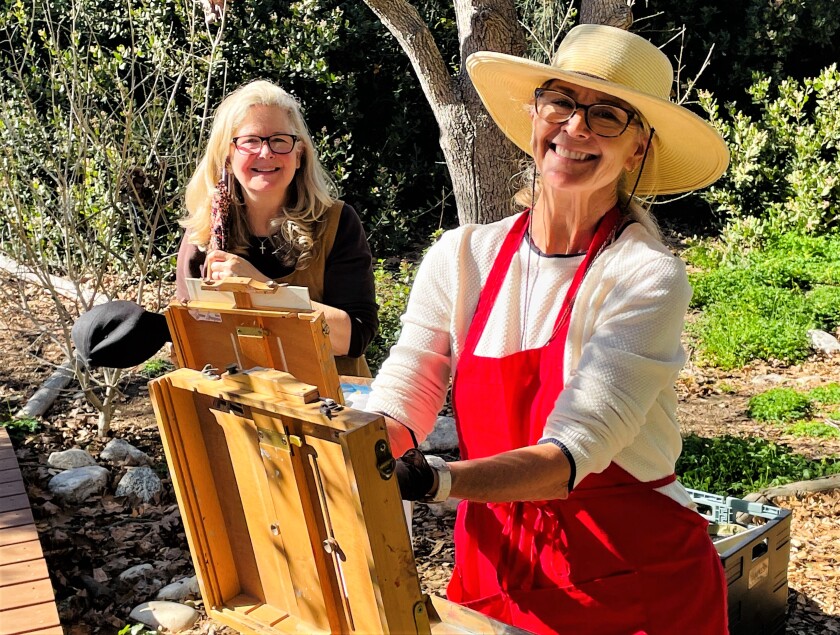 Attendees will not only be able to watch artists create works outdoors, but will also be able to take home paintings created during the two-day exhibition. A portion of the art sales will benefit the Environmental Nature Center.
Live music will also be featured, with the Sweetwater Creek Band performing Celtic and Bluegrass tunes on Saturday and the Velvet Bow String Duo offering classical and folk music on Sunday.
The Environmental Nature Center is located at 1601 E. 16 St., in Newport Beach. To learn more, visit socalpapa.com or encenter.org.
---
All the latest on Orange County from Orange County.
Get our free TimesOC newsletter.
You may occasionally receive promotional content from the Daily Pilot.