Newport's Bob's Watches is world's largest online Rolex exchange, hands down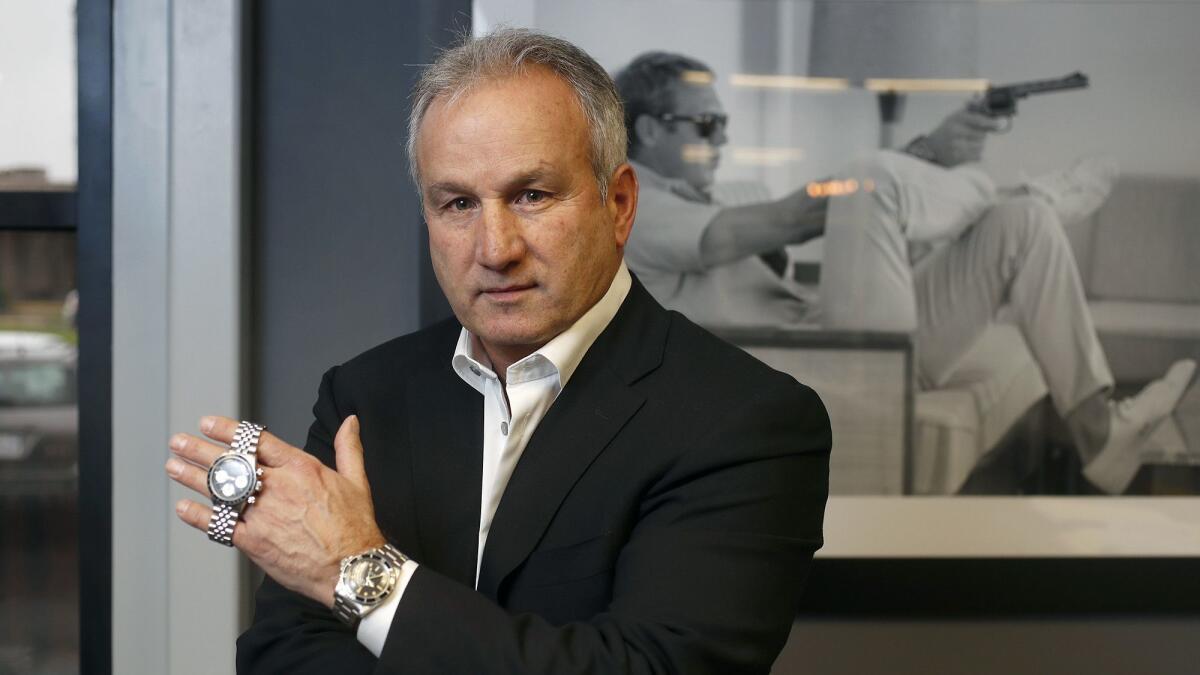 Submariner. Daytona. Yachtmaster.
To wristwatch aficionados, they need no introduction — they're models of Rolex, the luxury watch that commands thousands of dollars even in resale.
Newport Beach-based Bob's Watches has become the world's largest online exchange of Rolexes, buying and selling certified preowned models, both contemporary and vintage.
Under owner and Chief Executive Paul Altieri, Bob's Watches moved its 30-person headquarters to Newport in November.
Its 10,000-square-foot building at 1900 Quail St. near John Wayne Airport doubled the company's square footage from its former building in a Huntington Beach strip mall.
It's where the Bob's Watches team stocks the gleaming timepieces in carefully labeled boxes, photographs them, adds them to the company website and video-records the packaging preparations before shipping them out.
As a teenage caddie at a New England golf course in the 1970s, Altieri admired the well-to-do players in their Rolexes and knew he wanted one too. When he had a Rolex, he would know he'd "made it."
He now has several for everyday wear.
"It's not just to tell time," Altieri said, noting that he uses his cellphone for that. "It's the look, the feel, the durability."
There is no longer a Bob at Bob's Watches. After Altieri — who has been in the jewelry business since 1980 — bought Bob's Watches in 2009, he kept the name of his predecessor, Bob Thompson, because Thompson had built a solid reputation.
Trust is everything for high-end goods like his, especially in the e-commerce world, Altieri said.
His wife, Carol Altieri, is the company's chief operating officer. Everyone on the staff has an online profile that includes the person's favorite model of Rolex (Paul's is the GMT-Master 116710; Carol's is the Zenith Daytona Gold 16528).
The company had about $45 million in revenue last year and is listed fifth among 98.3 million hits when Googling "Rolex for sale." Its marketing minds are constantly tweaking their online presentation.
"This is what we're good at," Paul Altieri said, scrolling the company's website, bobswatches.com.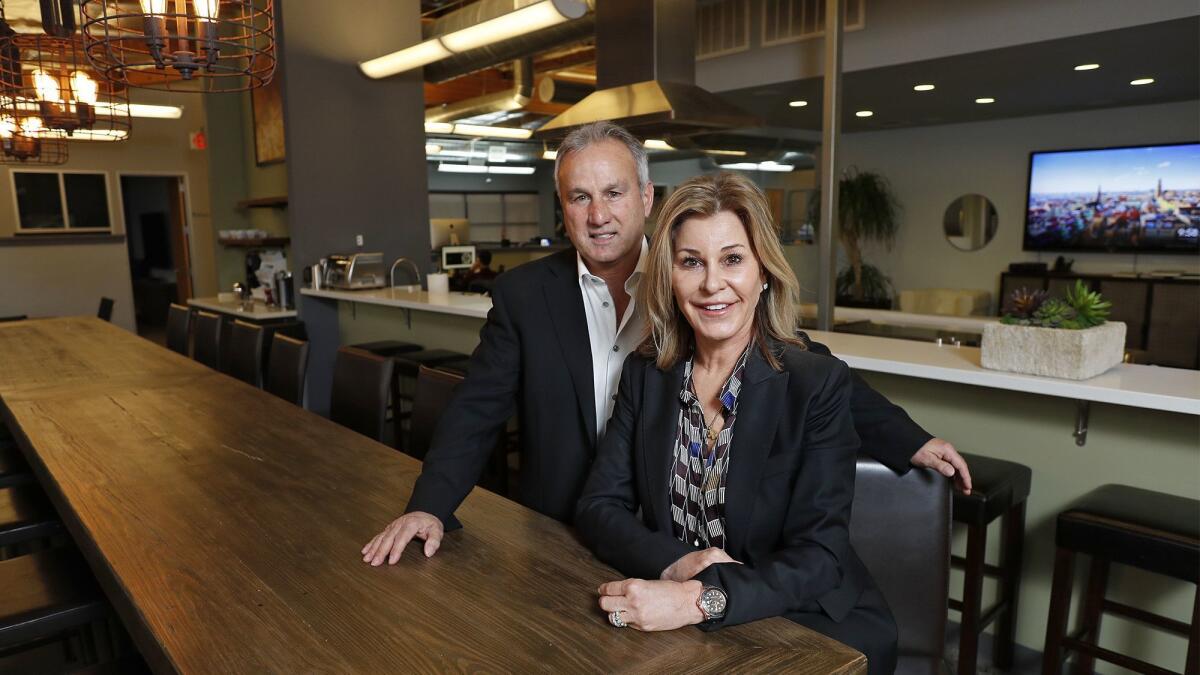 Altieri said he spent a year looking for a new building after Bob's Watches outgrew its Huntington Beach space. He said he probably could make more money if he had moved to Los Angeles, closer to the Hollywood and Beverly Hills clientele, but he raised a family in Orange County and wanted to stay nearby. And the Newport location is in the greater L.A. market and near luxury shopping destinations such as Fashion Island and South Coast Plaza.
Security at the building is tight, as it would be considering the inventory. Currently, there are more than 500 watches, costing from about $2,000 for a 1972 women's Date 6516 with a stainless-steel oyster rivet bracelet to $240,000 for a 1967 Paul Newman-model Daytona. There's also a $50,000 2017 men's President with a platinum bracelet and an ice-blue dial.
There's no traditional showroom — sales associates welcome potential buyers in a comfortably appointed lobby and pour them a glass of single malt whiskey, if they like.
Rolexes hold their value well, Altieri said. Demand has climbed in the past five to 10 years as the economy recovered from the recession, but supply is fixed. Buyers research the watches heavily and see them as investments. Sentimental buyers want certain vintages to coincide with a meaningful year, like when their child was born.
Celebrities and professional athletes go to Bob's Watches, Altieri said. He doesn't share their names but speaks highly of the actors and ballplayers he's worked with.
The Rolex, Altieri said, goes with everything and is just cool — its look, sportiness, durability. It has a mystique.
"James Bond wore a Rolex," he said. "Paul Newman, Steve McQueen."
All the latest on Orange County from Orange County.
Get our free TimesOC newsletter.
You may occasionally receive promotional content from the Daily Pilot.