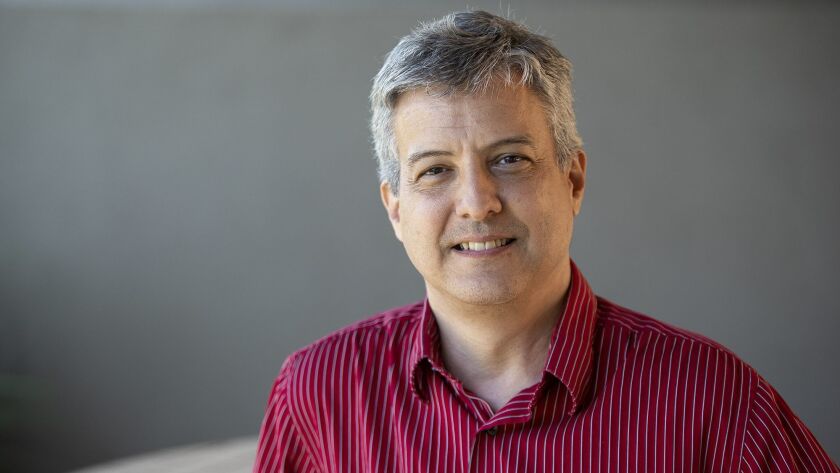 Local lawyer Jerry Friedman's legal challenge to one of Huntington Beach's requirements to run for city attorney is moving forward after an appellate judge excused a filing error by Friedman's attorney.
Presiding Justice Kathleen O'Leary of the state 4th District Court of Appeal reinstated the case Tuesday after attorney Christine Kelly explained that necessary documents weren't filed with the court "in a timely manner" because of her "mistake and inadvertence."
"The documents were electronically served to the [city attorney's office] and the documents were thought to be in the hands of the court. This was not correct," Kelly wrote in a request to reinstate the case.
"We're back in business," Friedman said.
The legal wrangling began in July after City Clerk Robin Estanislau disqualified Friedman from the city attorney race because he didn't graduate from a law school accredited by the American Bar Assn., one of the city's four requirements to run for the office.
Friedman earned his law degree at the University of West Los Angeles in 2013. The Inglewood-based school lacks the ABA's endorsement, though it is accredited by the Western Assn. of Schools and Colleges and the Committee of Bar Examiners of the State Bar of California.
Friedman contended that Huntington Beach's requirement is unconstitutional, and Kelly petitioned the California Supreme Court in August for an order to stop the city from enforcing it.
The case was passed down to the 4th District Court of Appeal and a hearing was scheduled in Orange County Superior Court, more than a week past the county registrar of voters' Sept. 11 cutoff for the Nov. 6 ballot.
On Sept. 21, Superior Court Judge Robert Moss denied Friedman's request to declare the requirement unconstitutional and reinstate him as a candidate. Moss said Friedman's arguments were "without merit" and that the city has a "valid interest" in candidates' qualifications because its status as a charter city "imposes a wide range of responsibilities" for an elected city attorney.
With Friedman ruled ineligible, City Attorney Michael Gates ran unopposed and won reelection in November. He has called Friedman's legal action "politically motivated" and "inappropriate."
In November, Kelly filed a notice of appeal of Moss' ruling but hit a snag when O'Leary dismissed the motion Jan. 4 because Kelly didn't file the documents in a "timely manner."
---