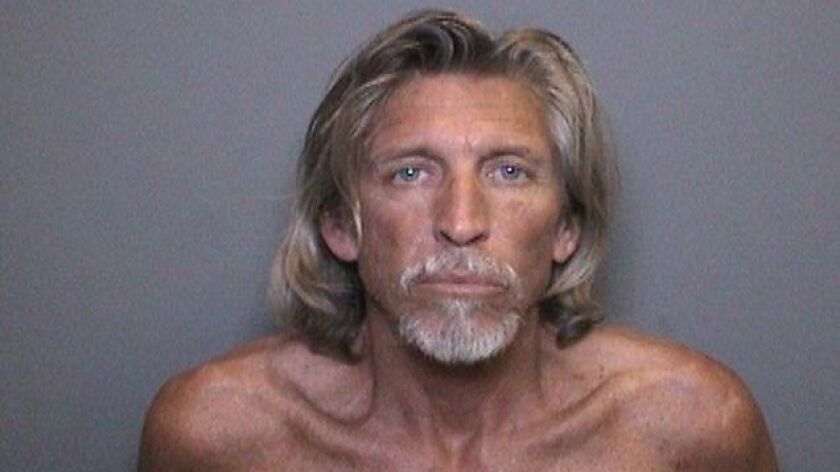 A Huntington Beach man has been sentenced to six years in state prison for beating an on-duty police officer last year, according to the Orange County district attorney's office.
Darryl Keith Headrick, 60, pleaded guilty Friday to one felony count of aggravated assault on a peace officer and one misdemeanor count of resisting and obstructing an officer.
His son Bryce Headrick, 25, also of Huntington Beach, is serving a seven-year prison sentence after pleading guilty to the same charges last year.
In both cases, the charges carried a sentencing enhancement for inflicting great bodily injury.
According to authorities, a Huntington Beach police officer stopped Bryce Headrick for a traffic violation while he was riding a bicycle near the intersection of Beach Boulevard and Clay Avenue at about 11:20 p.m. Feb. 9, 2016.
As the two talked, Darryl Headrick approached and hit the officer on the head from behind, according to police.
The father and son knocked the officer to the ground and repeatedly punched and kicked him until he lost consciousness, authorities said.
They then fled on bicycles.
Huntington Beach officers arrested Darryl Headrick near the scene. Bryce Headrick was arrested hours later near his home.
The officer, whose name was not disclosed, was treated at a hospital for non-life-threatening injuries, including a concussion, authorities said.
At Darryl Headrick's sentencing Friday, the officer said the crime has had a tremendous effect on him and his family. According to the district attorney's office, the officer's daughter was on a ride-along with him that night and saw the attack.
Twitter @LukeMMoney
---