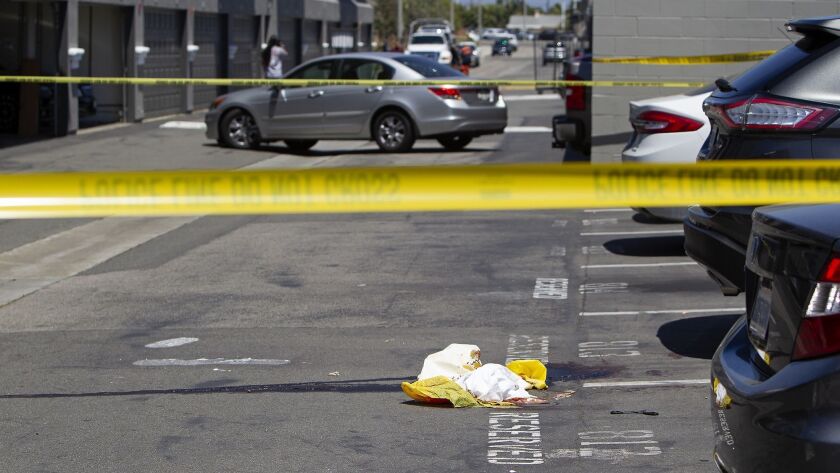 A 23-year-old man died Monday of a gunshot wound outside an apartment complex in Huntington Beach in a case police are investigating as a homicide, authorities said.
Police responded to a report of gunfire at 3:56 a.m. in the 16700 block of Viewpoint Lane, police spokeswoman Angela Bennett said in a news release.
Officers found a man dead from a gunshot wound, Bennett said.
Officers did not identify the man pending notification of his next of kin.
Detectives believe this was an isolated incident and that there is no threat to the public, according to the release.
On Monday afternoon, a white bag and a stream of what appeared to be dried blood were visible on the ground between rows of yellow police tape in the parking lot of the Breakwater Apartments at 16761 Viewpoint, about a block west of Beach Boulevard near Terry Drive.
Anyone with information about the case is asked to call the Huntington Beach Police Department hotline at (714) 375-5066 or Orange County Crime Stoppers at (855) 847-6227.
Support our coverage by becoming a digital subscriber.
---
UPDATES:
This article was originally published at 1:05 p.m. and was later updated with additional information.
---