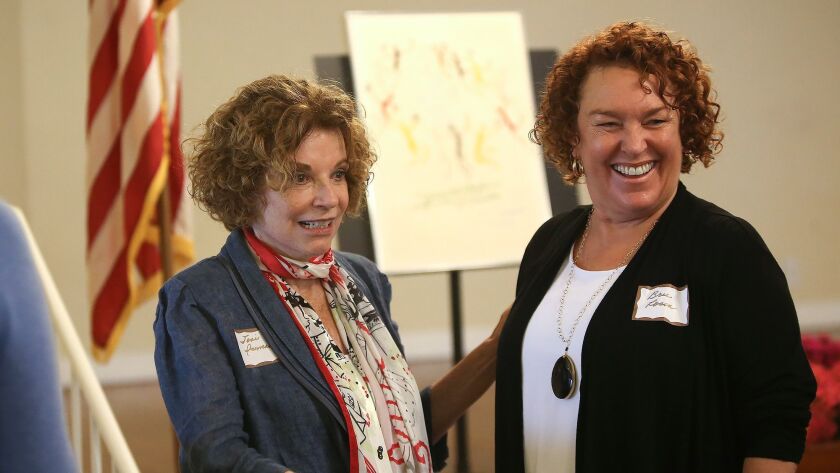 Toni Iseman — former teacher and "jailbird" and Laguna Beach's longest-running City Council member — received a round of praise Friday as the local Woman's Club honored her as Woman of the Year.
Iseman, who is serving her sixth consecutive term on the council, smiled as current and past council members, friends and supporters watched her be awarded the glass trophy.
In a speech, Iseman reflected on her history on the council and encouraged people to stand up for their opinions.
Bree Burgess Rosen, founding artistic director of No Square Theatre and musical director of "Lagunatics," wrote a tribute song to Iseman called "T-O-N-I," parodying the tune of Nat King Cole's "L-O-V-E."
Planning Commissioner Anne Johnson took friendly jabs at the councilwoman with a speech about her "truly dark and troubling past" in jail. Johnson recalled when police arrested Iseman for chaining herself to a bulldozer to protest development in south Orange County.
"She knows what she believes and she lives by it," Mayor Bob Whalen said.
Iseman paused at the end of her speech to hold back tears.
"There's not a more beautiful town, priceless coastline, rich history, open space, historic homes and the most interesting, gifted population," she said.
---