A new planetarium under construction at Orange Coast College got an astronomical boost recently in the form of a $1-million donation from a former instructor.
The gift from retired professor Mary McChesney will be used to fund a Foucault pendulum — a device used to demonstrate Earth's rotation.
Officials at the Costa Mesa college say it will be the only pendulum of its kind in Orange County.
McChesney said in a statement that the new planetarium "will be a center of scientific studies for college students as well as the surrounding community."
"I have grown old, but my love for this college is very much alive," the 91-year-old said. "Here is the promise for an exciting future."
McChesney said she made the donation in honor of her late partner, Adelyn Bonin, who died in January.
Bonin, also a professor at OCC, taught German until she retired in 1983.
"I know Lyn would be happy to do this — this is half hers," McChesney said. "I like to think she sees what we're doing and she approves."
McChesney taught English and Spanish at OCC for 33 years before retiring, also in 1983, according to Doug Bennett, executive director of the Orange Coast College Foundation. Over the years, she has been "an ongoing contributor to the foundation and to scholarships," Bennett said Monday.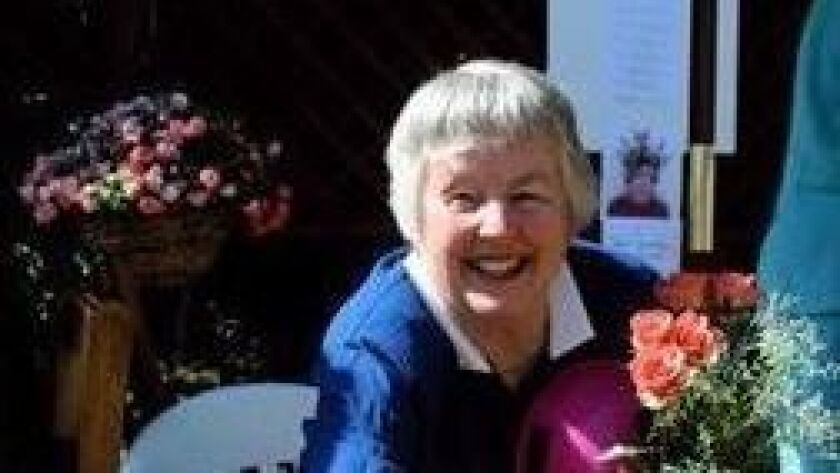 Bennett said he had heard McChesney was considering donating for the planetarium but that he "had no idea she would be doing something this generous."
Officials broke ground on the planetarium in 2016. An existing one that was built in the 1950s was torn down.
"Technology has changed so much for planetariums that we really needed to build something new," Bennett said.
The new facility will include a 129-seat auditorium and an exhibit hall featuring a National Oceanic and Atmospheric Administration Science on a Sphere display globe.
The old planetarium could seat about 35 visitors.
Along with providing a resource for OCC students, Bennett said the new planetarium will serve students in kindergarten through 12th grade and other residents from in and around the community.
"This is something special for OCC," he said.
The overall budget for the planetarium is about $20 million, according to Bennett, with the majority of funding coming from a 2012 bond measure. OCC has received about $2.6 million in donations toward the project, including McChesney's.
College officials aim to have the planetarium open in time for the 2018 fall semester.
Twitter @LukeMMoney
---