O.C. district attorney announces plans to form sober-living task force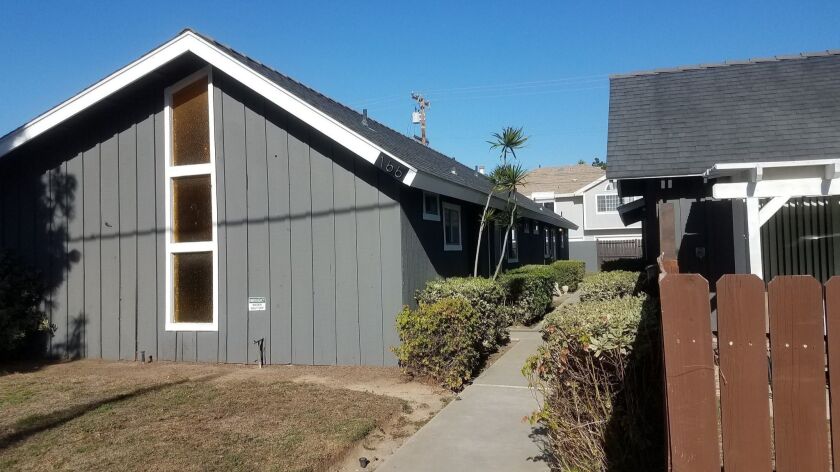 Orange County District Attorney Tony Rackauckas says his office will create a group geared toward tackling issues related to sober-living homes.
The Sober Living Home Accountability Task Force, announced Monday, would include participants from cities, law enforcement and other agencies, Rackauckas told a crowd of about 90 people at the Costa Mesa Senior Center.
"We're going to make an effort to work to reduce this problem and clean up — to the extent that we can — these sober-living homes and try to somehow reduce the tremendous damage that they're doing to our people and our neighborhoods," he said.
The task force concept was unveiled during a public hearing the district attorney's office organized Monday to discuss what it called healthcare trafficking and rehabilitation exploitation in Orange County. About a dozen speakers offered different perspectives about those issues during the event.
Rackauckas and Deputy District Attorney Hope Callahan said their office is prosecuting cases alleging insurance fraud in sober-living homes — which generally house recovering alcoholics and drug addicts — and other types of residential treatment facilities.
"So many of the people in these sober-living homes are victims," Rackauckas said. "We tend to just see it as a situation where we've got these homes and there's too many people there and it's not good for the neighborhood … but that large group of people is being victimized too."
In recent years, Costa Mesa has grappled with issues stemming from sober-living homes as more and more have settled in local neighborhoods.
Costa Mesa currently has 106 approved sober-living and group homes, 88 of which are licensed by the state, according to city figures.
"We like to feel that we're a compassionate city and we know that people who are battling substance abuse problems need help, but at the same time, there needs to be a balance between the peace and tranquillity of our neighborhoods and recovery homes," Mayor Sandy Genis said Monday.
While operators and supporters have said sober-living homes strive to be good neighbors and fill an important niche by allowing those in recovery to transition into structured residential environments, many local residents say the proliferation of such facilities has harmed the character of their neighborhoods and resulted in many quality-of-life issues, including problems with traffic, parking, noise, secondhand cigarette smoke, litter and crime.
Nancy Clark, who runs a state-licensed residential drug and alcohol addiction treatment center in Costa Mesa, said Monday that such programs "are meant to be part of the community; they're meant to be inclusive; they're meant to be a good thing."
"I am sad that after being in this business all these years that I have to be embarrassed about what I do for a living — that I have to be sad that my profession has been smudged by so many people who, in my opinion, are just not motivated by right ideals," Clark said. "We're here to help people. That's what we're here to do."
Twitter @LukeMMoney
---
All the latest on Orange County from Orange County.
Get our free TimesOC newsletter.
You may occasionally receive promotional content from the Daily Pilot.