Wind and Sea restaurant celebrates 45 years in Dana Point, after an unexpected start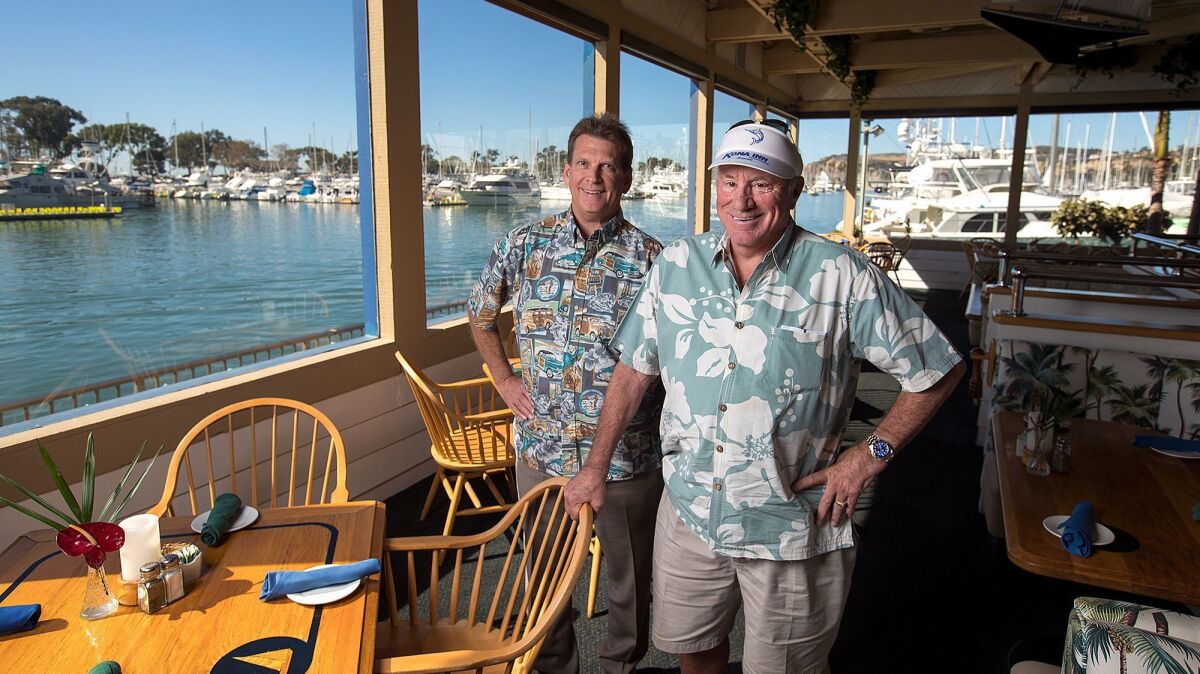 Robert Mardian seemed destined to become a lawyer.
His father, Robert Mardian Sr., served as an assistant attorney general in the Richard Nixon administration.
But Mardian learned in college that he had a passion for the restaurant business, which led him to open the Wind and Sea Restaurant 45 years ago.
"It was a complete surprise to me that I changed," Mardian, now 70, of Dana Point said. "I was programmed to be a lawyer."
Overlooking Dana Point harbor, at 34699 Golden Lantern St., the Wind and Sea has become an integral part of the community, with generations of diners circulating through.
"We are so intertwined with the community that we have had families, where in the 1970s, young kids that worked for me, some of whom even met each other here, got married and brought up their families and their kids have worked here," Mardian said. "We are part of the fabric."
Jay Styles, general manager for 32 years, said it's unusual for him to see somebody he hasn't met.
"They all end up at the Wind and Sea one way or another," said Styles, 58, of Laguna Niguel.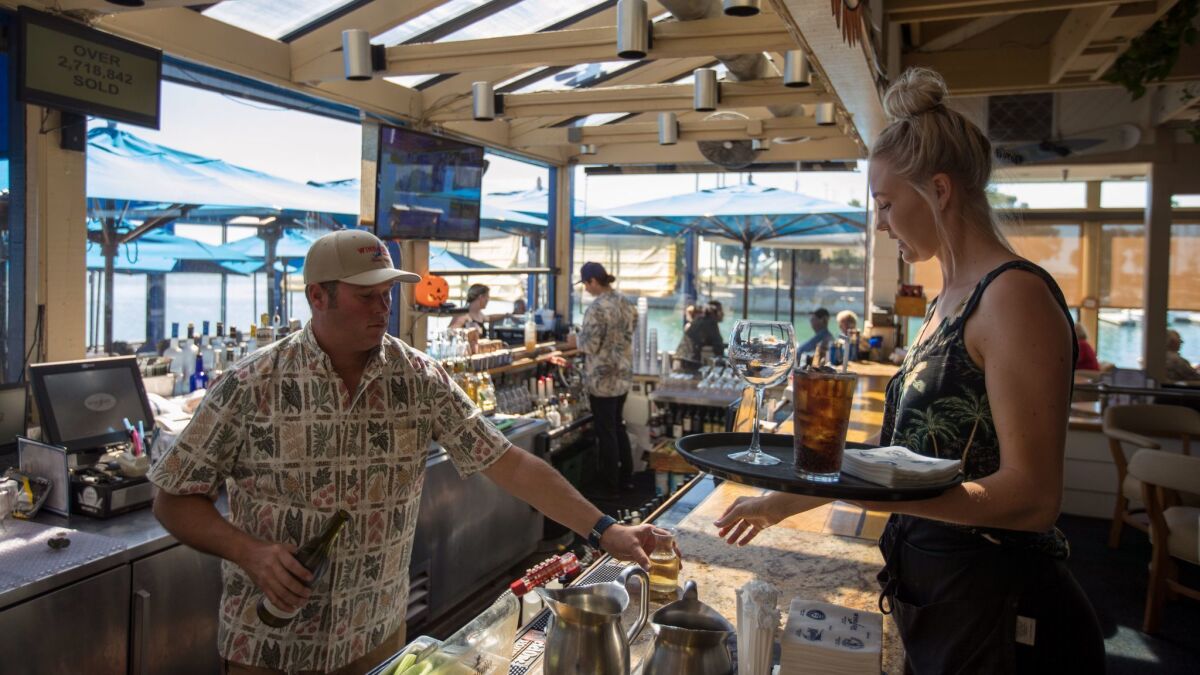 Mardian was attending Stanford University in 1968 when a friend asked if he would consider working as a bartender at his San Jose restaurant, The Loft.
Mardian quickly climbed the ranks and the business fit his lifestyle. He enjoyed surfing, a pastime well-suited to free mornings and nighttime work hours, and the laid-back apparel befit his modest tastes.
"I remember my dad every morning being up at 7 a.m., and it's coat and tie, and off he'd go to work," he said. "I am just not a coat-and-tie guy. I knew that back then. To this day I wear the same clothes, usually a Hawaiian shirt and some flip-flops and shorts."
It wasn't easy starting his first restaurant. After signing the lease for a dirt plot in 1971, architects had to start from the ground up. The restaurant opened about a year later.
During the restaurant's infancy, an unusual family issue taxed Mardian. His father, in 1974, was indicted, along with six others, in the Watergate coverup.
"It was a tough time," Mardian said. "My mom went to the trial every day."
Mardian listened to the news coverage, always believing his father, one of the so-called "Watergate Seven," was innocent.
His dad was convicted, but the conviction was overturned on appeal.
That travail stands as just one unusual episode in Mardian's storied life.
A glance at the dozens of photos in the Wind and Sea office reflect a host of interesting experiences.
"Here's me with Mitt," he said, pointing to a photo of him and former presidential candidate Mitt Romney. "We went to school together at Stanford. We were good friends."
There's a photo of Mardian with former President Gerald Ford in the banquet room.
On another wall, a sheet of paper bearing the number 777 is tacked underneath a plaque from a 1984 Ironman competition in Hawaii.
"That was one of my … proudest moments," Mardian said, taking the randomly assigned race number as "a good omen."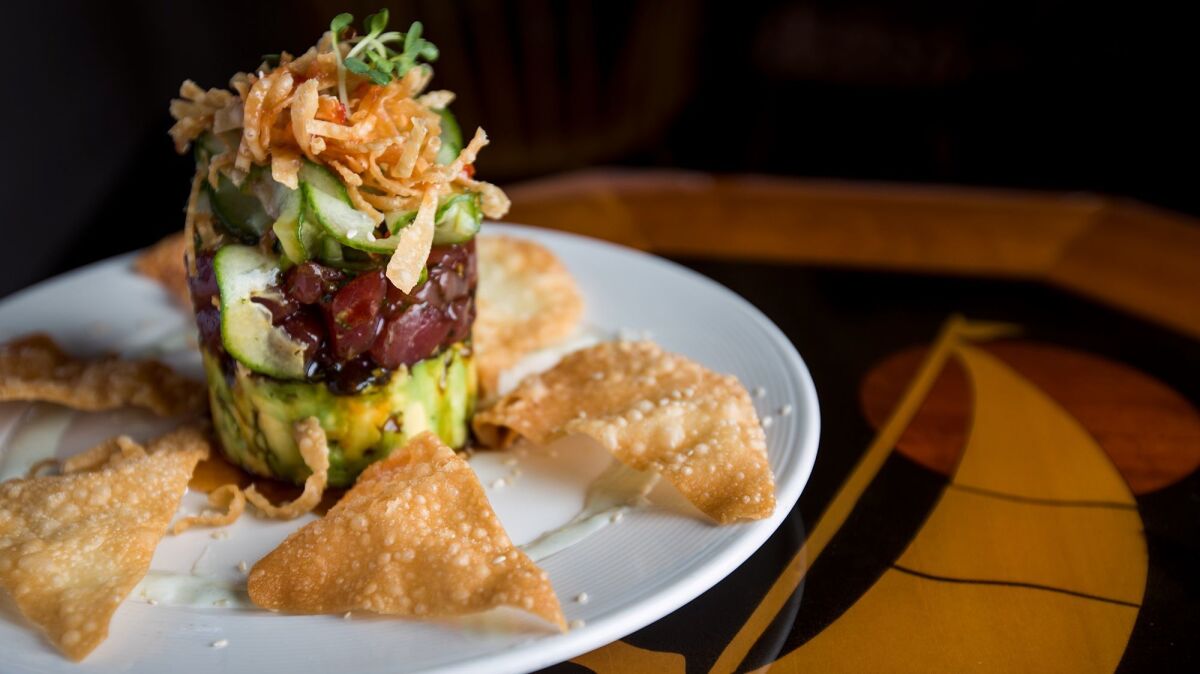 His early success allowed for other ventures. Mardian also owns Harpoon Henry's in Dana Point and restaurants in Hawaii.
He has no plans for retirement.
"I got a lot of gas left in the tank," Mardian said. "I never even think about retiring because this is not like work for me. It's become a living part of my psyche and my life. As far as my brain and body know, this is the way you're supposed to do things."
Twitter:@benbrazilpilot
All the latest on Orange County from Orange County.
Get our free TimesOC newsletter.
You may occasionally receive promotional content from the Daily Pilot.