Commentary: Domestic violence victims need improved access to electronic requests for protective orders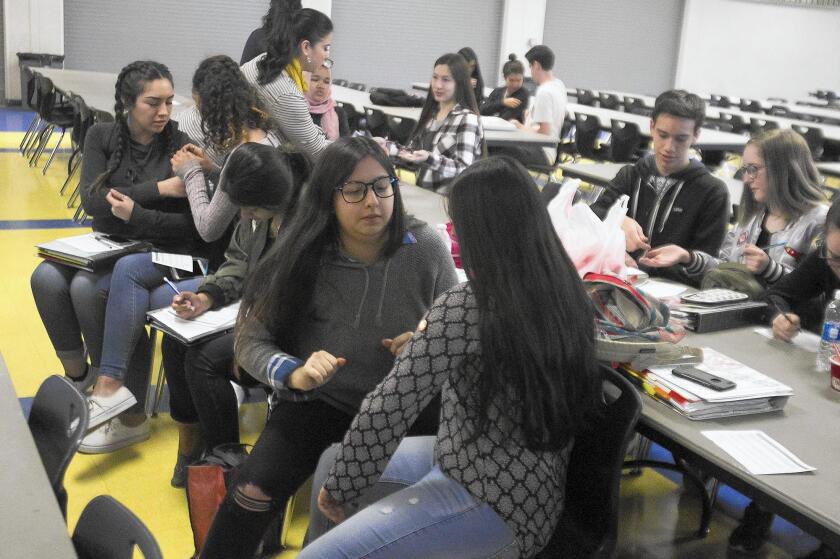 An historic economic downturn, drastic shifts in social practices, challenges in accessing healthcare: the obvious impacts of COVID-19 are being felt across California.
But one of its lesser-realized consequences is the challenge of keeping survivors of domestic violence and sexual assault safe during this unprecedented public health crisis.
Superior court systems are either closed or offering limited access to protective orders under COVID-19 restrictions. Nonprofit agencies providing legal services to survivors are working overtime to fill the gaps in access created by these closures.
For survivors of relationship violence during this pandemic, having access to legal services and advocacy is vital. Some abusive partners are using public health restrictions to gain even more power and control by banning child visitations, keeping victims homebound entirely, or even spreading misinformation about the pandemic as a scare tactic.
Reports from China during its widespread lockdown, as well as studies from past crises, confirm what we already know. Social isolation, financial stress and decreased access to services lead to elevated rates of relationship violence and sexual assault.
Under the Domestic Violence Prevention Act, survivors must be able to request domestic violence restraining orders to protect themselves and their children.
Many courts are providing e-file systems and drop boxes for submitting documents. For example, Orange County provides an online portal for restraining order applications, which are then reviewed by a judge. However, some counties do not offer e-file options and are encouraging victims to seek protection by contacting law enforcement.
This is not a viable option for every victim. Those who do not have a safe place to go outside the home may not feel comfortable calling law enforcement for help.
Yet even with e-file and drop box services in place, the more significant issue is language access. When non-English speaking victims are isolated and cannot access legal support, they cannot file restraining order requests since these documents are only available in and must be submitted in English.
In situations that could mean life or death for victims and their children, being able to file critical paperwork in a survivor's native language is essential.
As we anticipate relationship violence numbers to continue rising as COVID-19 restrictions extend through May, this lack of language accessibility will continue to be a barrier for survivors.
At Human Options, our dedicated team of bilingual legal advocates is available to walk survivors through the process of requesting a domestic violence restraining order along with education.
Additionally, they can help clients with education, direct services, and referrals (including to pro bono attorneys) to meet their domestic violence legal needs. Services are available via phone, video chat or in-person to meet the needs of the individual survivor.
Human Options also operates a 24/7 hotline to provide support, education, and referrals to survivors any time of day or night.
As an essential organization supporting victims of domestic violence and sexual assault, we are joining the call from organizations statewide to ensure victims have access to justice without delay.
If you or someone you know is a victim of relationship violence, call 9-1-1 if they face immediate danger or contact Human Options at (877) 854-3594.
The writer is the chief executive officer of Human Options, an Irvine nonprofit organization.
---
All the latest on Orange County from Orange County.
Get our free TimesOC newsletter.
You may occasionally receive promotional content from the Daily Pilot.