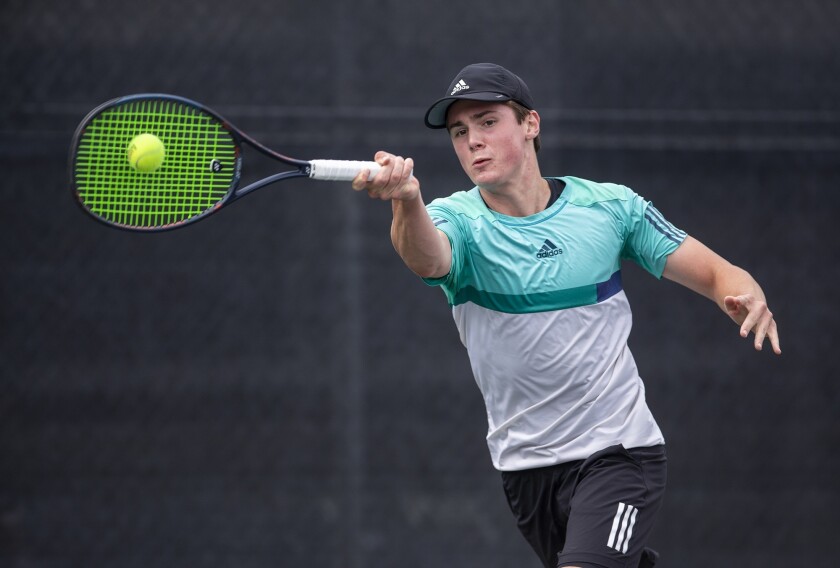 The first round of a junior tennis tournament often provides an opportunity for an upper-echelon player to get their feet wet in the competition.
At the 117th annual USTA Southern California Junior Sectional Championships, this would not be a wise mentality to bring into one's opening match.
The prestigious tournament had qualifying matches just to make it into the main draw. Laguna Beach resident Daniel Day received a walkover in qualifying, so Wednesday's round of 64 match was his first action of the tournament.
Playing in his first tournament in four months, Day shook off any rust he might have had to defeat Whittier's Joseph Emerson 6-2, 6-2 in a boys' 18-and-under singles match at Los Caballeros Sports Village in Fountain Valley.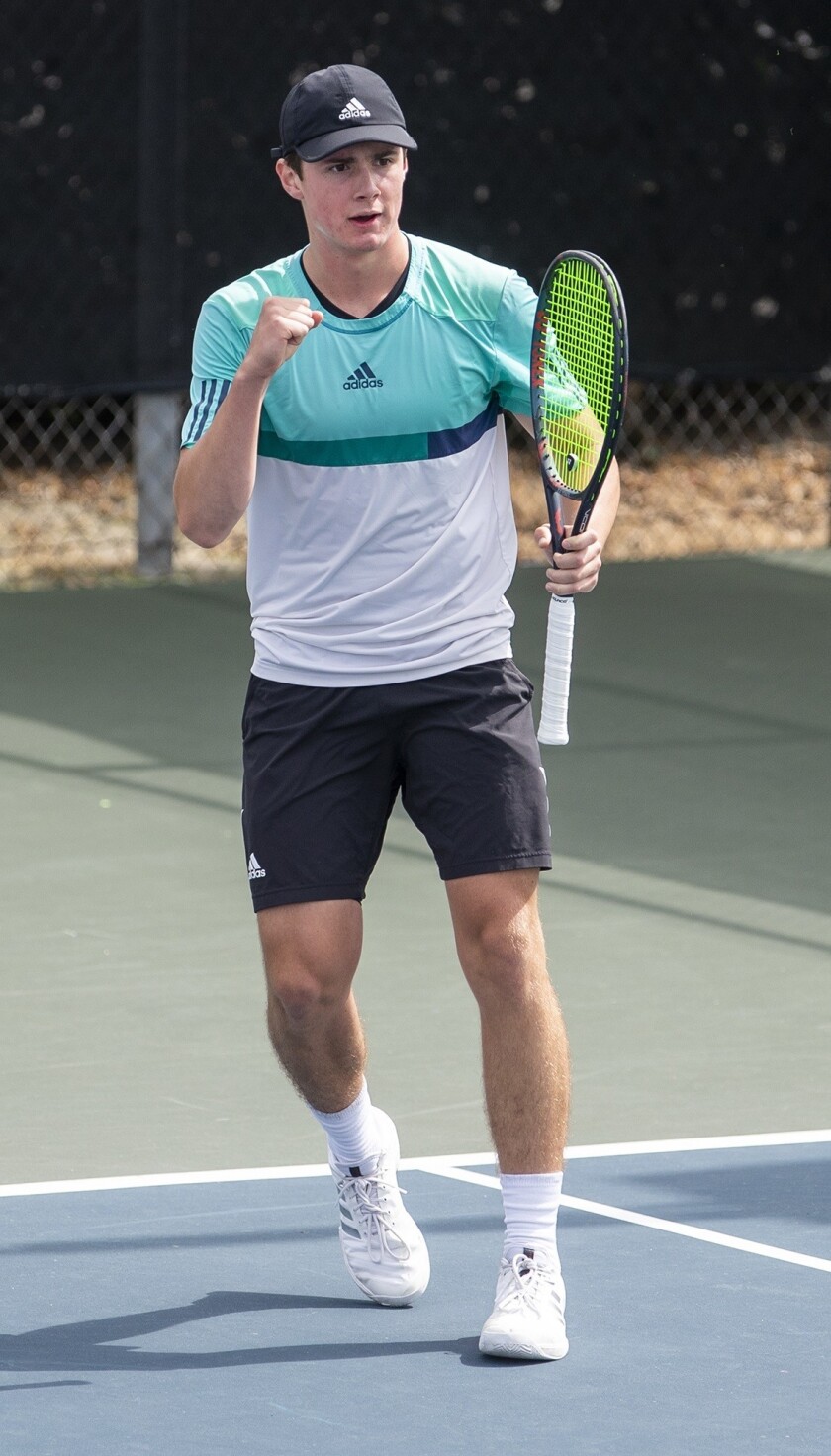 Day suffered a back injury when he was in the 14s age group, and the residual effects have caused him to miss time intermittently. An increased focus on his academics also accounted for the most recent break from tournaments.
A rising junior at JSerra High, Day said he has never lost a Trinity League match. He showed why in beating Emerson, a three-star recruit who is committed to play for Liberty University in Lynchburg, Va.
Day played aggressively in all situations, taking full swings when returning first serves, which Emerson admitted made him feel pressure in his service games.
The first break of the match came in the third game, when Day blasted a backhand winner up the line in the ad court.
"That just kind of set the tone for the match," Day said of the return winner on break point. "Just being aggressive no matter what he is giving me, being able to give him different looks no matter what he is throwing at me. That was the first set."
Day broke serve again in his next opportunity, putting the clamps on the first set.
The second set came down to a pair of long deuce games, both of which were won by Day. In possession of a 2-1 lead in the second set, Day saved a break point on his serve to go up 3-1.
Later in the set, he broke again for a 5-2 lead, effectively ensuring that a comeback would not be in the cards for Emerson.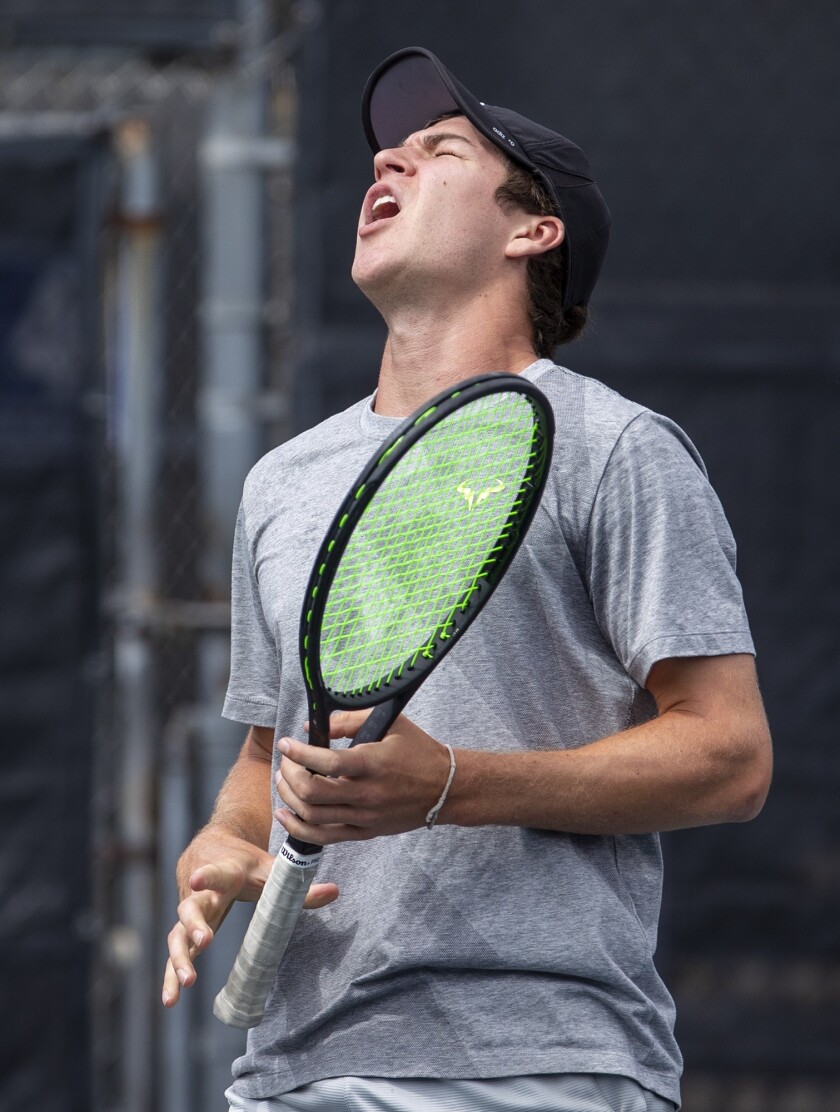 "We used to practice at the same club," Emerson said of Day. "I've seen him play. He plays pretty well in practice.
"He just took a lot [of balls] on the rise and never really stopped attacking."
The counterparts have crossed paths before at Woodbridge Tennis Academy in Irvine, where Day has trained for the past few years.
Day said that in coming off an injury, he has come to the tournament without expectations. He has come to the Junior Sectionals for the quality match play, while taking a wait-and-see approach in terms of seeing how far he can go.
"I've definitely improved a lot over the past six months or so, and then I was dealing with an injury," Day said. "I haven't played a tournament since the middle of February, so just recuperating and getting everything back to normal."
In the round of 32, Day will play Alhambra's Daniel Zhou, who is the No. 9 seed in the boys' 18-and-under bracket. The match is scheduled for 9:45 a.m. on Thursday at Los Caballeros Sports Village.
Newport Beach resident Max McKennon is the No. 1 overall seed for the tournament. He defeated Jake Huarte of Tustin 7-6, 5-7, 6-1 in the first round of the main draw on Wednesday morning.
McKennon, a former Newport Harbor High standout, will take on Daniel Cheng of Los Angeles at 9:30 a.m. on Thursday at Los Caballeros Sports Village.
::
Support our sports coverage by becoming a digital subscriber.
For more sports stories, visit latimes.com/socal/daily-pilot/sports or follow us on Twitter @DailyPilotSport.
Twitter: @ProfessorTurner
---