Chihuahua Cerveza.
With a name like that, it has to be fun.
That turned out to be true of this newly opened Newport Beach brewery and taquería, which is inspired by Southern California's Mexican American culture.
It's not hard to find. A giant blow-up chihuahua looking out onto oncoming traffic stands on the roof.
"We're a small brewery with a grande bark that is competing with the big dogs!" the Balboa Peninsula brewery proclaims on its website.
Indeed.
I recommend visiting for the tacos and then staying for the beer and fun vibes. These tacos are generous, far beyond what I was expecting for a place focused on beer.
The largely industrial decor features homey touches, such as exposed brick, wood siding and colored-in drawings of chihuahuas.
Beer flows from self-serve wall taps. Buy a drink, receive a wristband, flash the band in the right place, pour a beer.
The limón, a classic Mexican lager with hints of lime and salt, hit the spot. It'll taste even better in summer.
The rosado? This floral beer was different — a rosé lager twisted by ginger, lime and hibiscus petals — and it was certainly drinkable, but too soapy for my liking.
Still, the tacos were the stars, particularly when filled with mahi-mahi, which came grilled and seasoned to perfection. These were among the best fish tacos I've had anywhere. The al pastor tacos — accompanied by classic corn chips, guacamole and a few dipping salsas — were stellar too.
By Newport standards the tacos are affordable at around $4.50. Beers are $5, two for $9, three for $13. Nachos are $8. The Big Chihuahua Burrito, which feeds two, is $20.
Another bonus is the location tucked inside The Landing shopping center anchored by Pavilions. Parking is plentiful.
Gamecraft Brewing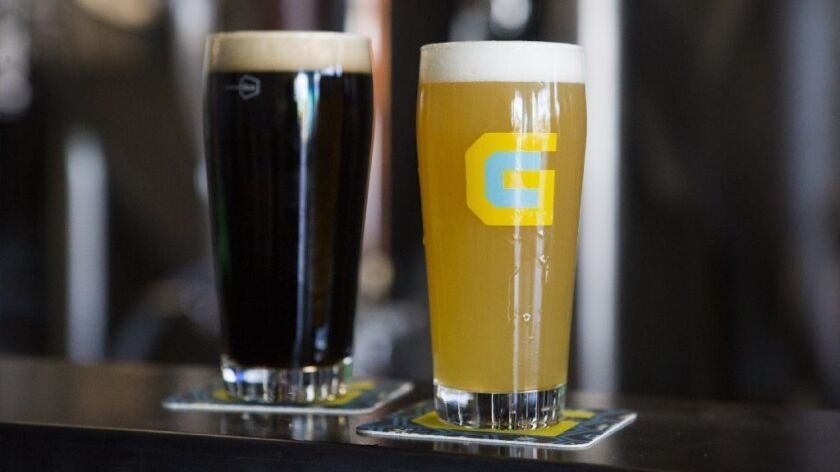 After getting stuffed with lager, chips and tacos at Chihuahua, I headed south to check out GameCraft Brewing in Laguna Hills, a nice spot for local brews and board games.
Notable among the taps were Perfect Dark, a Munich dunkel with hints of cacao and toffee, and Where the Wheat At? — an American wheat beer with tart cherry and pineapple.
GameCraft has another admirable goal: steering guests from their cellphones and toward one another — ideally over board games. Amen to that.
RELATED STORY: Put away your screens at GameCraft Brewing in Laguna Hills »
GameCraft's less-obvious strength is its location near the 5 Freeway's Lake Forest Drive exit. Much of the brewery scene is farther north, a hike for anyone south of Irvine. This new brewery certainly fills a niche for people looking for fun, brews and good company in South County.
Bradley Zint is a contributor to Times Community News.
---