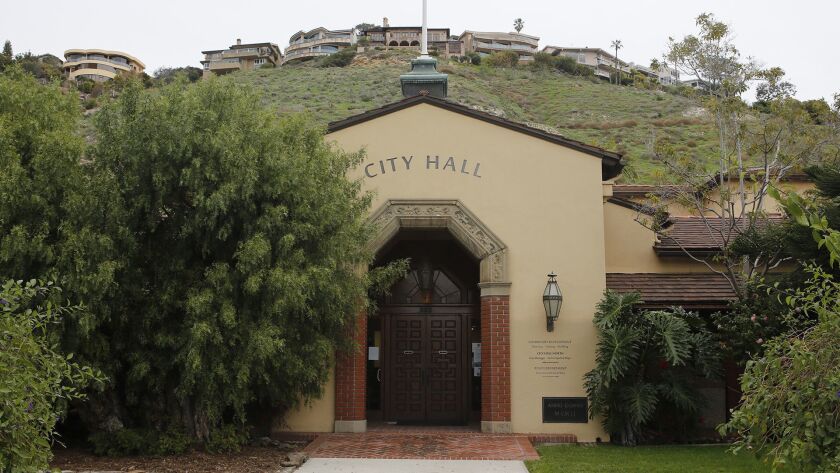 Laguna Beach council members will consider several municipal code amendments Tuesday, all aimed at bringing the city into compliance with federal mandates and updates to state building standards.
Among those are regulations the Federal Communications Commission established in September 2018 to streamline introduction of 5G wireless technology.
Those rules removed regulatory barriers imposed by state and local governments that "would unlawfully inhibit the deployment of infrastructure necessary to support these new [5G] services" — a move that federal officials said was to ensure "the United States wins the global race to 5G to the benefit of all Americans."
In May, following hours of debate between residents and telecommunications company representatives, the Laguna City Council moved forward with laying the groundwork for regulations on updating wireless infrastructure around the city.
The council will on Tuesday give direction on current recommendations to continue updating the city's municipal code to improve compliance with the federal order and, among other things, amend the city's visual guidelines to outline its preferred placements, control deployment in residential areas, minimize view obstruction and encourage the use of pre-existing structures.
Should the council sign off, the changes will be processed by the Planning Commission first before returning to the council within the next six months. City staff also will prepare a master lease agreement for locating small cell equipment on city-owned streetlights and infrastructure.
Also on Tuesday, the council will consider adopting code changes to comply with updates to the California Building Standards Code. Those new rules will be enforced at the start of next year.
Tuesday's meeting starts at 5 p.m. in City Hall, 505 Forest Ave.
---