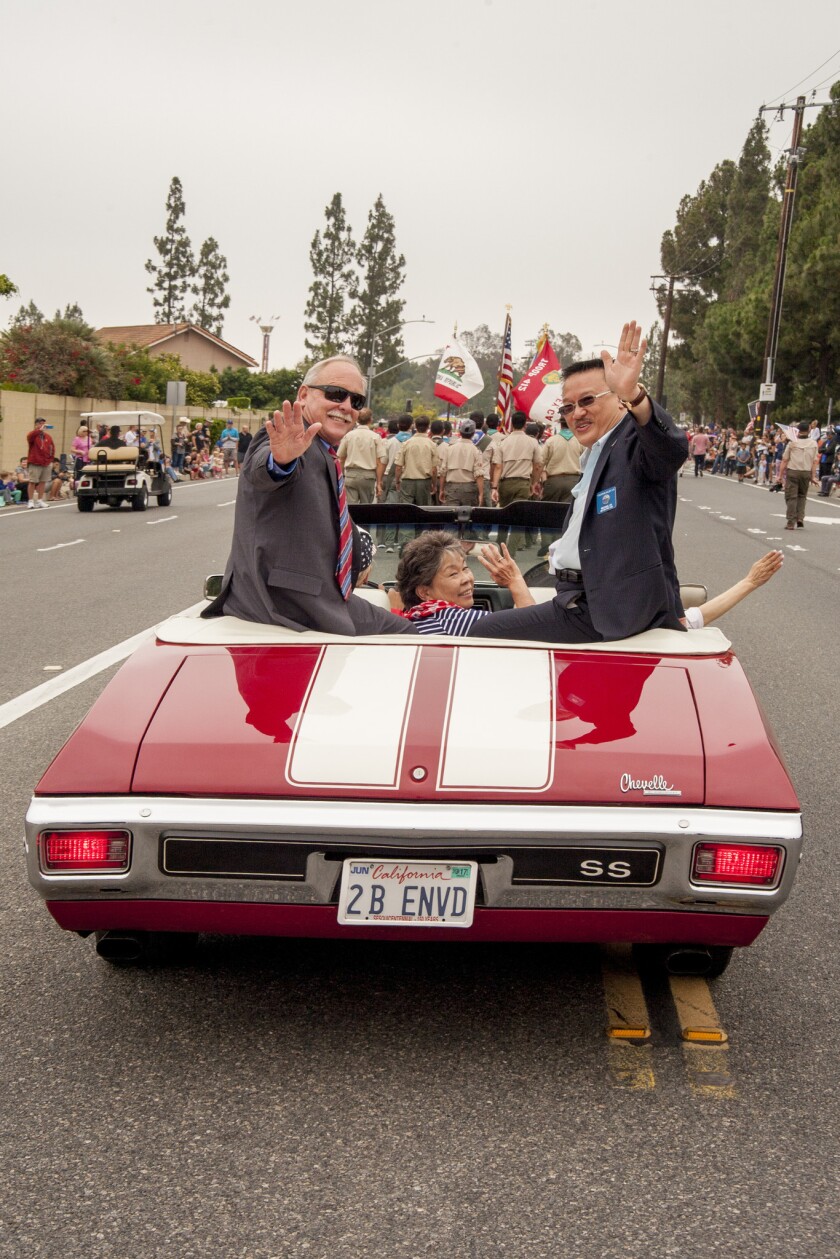 The Fountain Valley City Council will select a new mayor and mayor pro tem during their meeting Tuesday.
Council members choose from among themselves to fill those positions — both largely ceremonial roles that last for one year. The mayor pro tem typically rotates into the mayor's position.
On Tuesday, Mayor Pro Tem Cheryl Brothers will give a presentation to outgoing Mayor Steve Nagel, whose year in the position is coming to an end. Nagel has been on the council since 2008 and his current term runs through November 2020.
Nagel is a retired fire marshal who worked in the Fountain Valley Fire Department for 28 years, where he started as a firefighter/paramedic.
Brothers, who served on the council from 2002 to 2010 before returning in 2012, previously served as mayor in 2015.
After naming a new mayor and mayor pro tem the council will break for refreshments before resuming the meeting to vote on a brief consent calendar.
Tuesday's meeting begins at 6 p.m. in City Hall, 10200 Slater Ave.
---