Laguna Beach's Downtown Specific Plan update to get updates after City Council's first review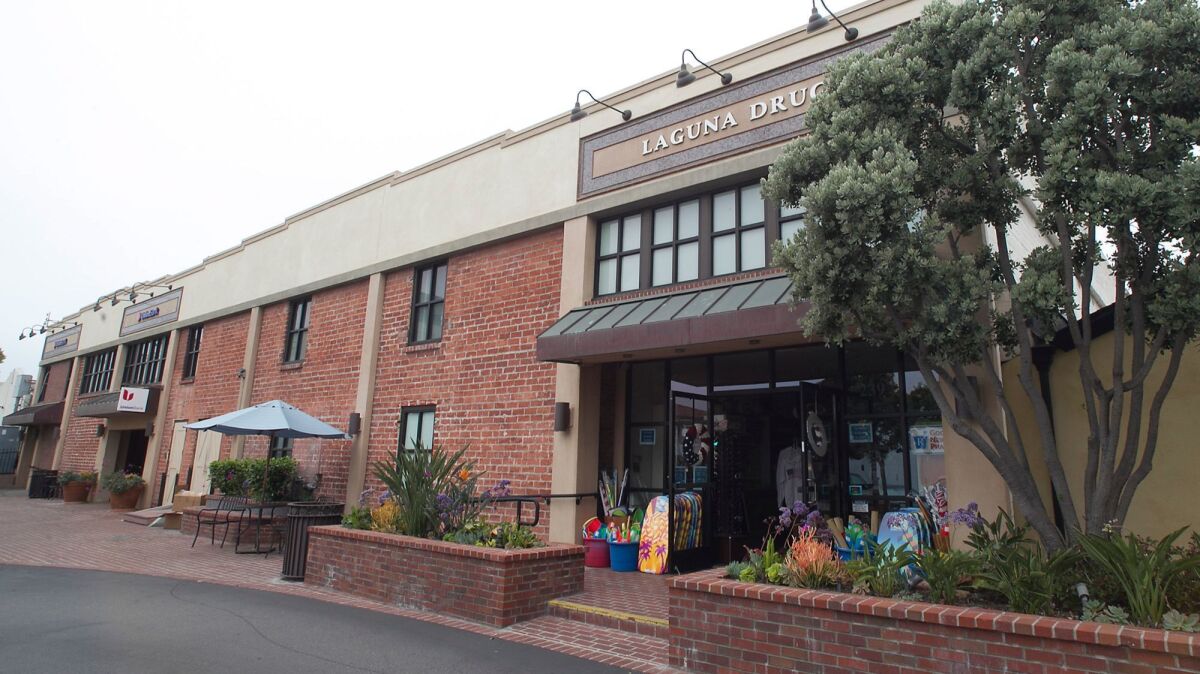 After an introductory hearing by Laguna Beach City Council members Tuesday night, the long-awaited comprehensive update of the city's Downtown Specific Plan is heading back to city staff for additional revisions and information.
"There's been a lot of good work, a lot of good input and a lot of good analysis ... that's gotten into this process. Tonight, this is our first look at it," Mayor Bob Whalen said at the start of the nearly four-hour hearing. "There's been lots of hearings in Planning Commission, lots of input that members of the public have given at various other forums.
"But this is really our first opportunity to get back in front of us, ask our questions, get [public] input, get staff's input."
The council took no action on the plan Tuesday.
Councilman Peter Blake recused himself from the discussion and from voting on the plan because of his downtown gallery at 435 Ocean Ave.
Mayor Pro Tem Steve Dicterow said he thinks there's still a lot of work to do.
"I hear divergent opinions. We only have four of us voting, not five. So you need three out of four and I didn't hear three out of four on any issue," Dicterow said. "So, I think we're really far apart right now. Working on language for an ordinance is way down the line for me."
The Downtown Specific Plan was first adopted in 1989 and provides guidelines for growth, design and development standards in the downtown area. The plan has been amended nine times, with its last comprehensive update in 2000 and its last amendment in 2008.
The 2000 update expanded the boundary to the Boys & Girls Club on Laguna Canyon Road and created the Civic Art District.
Work on the new comprehensive update began in 2012, and the 177-page document has gone through about 30 city meetings in addition to workshops and other events with the public, according to a staff report.
The council Tuesday directed staff to conduct a retail study and look into relaxing conditional use permitting. Staff also was asked to return with more information on the process for issuing a negative declaration — a document that states there is no substantial evidence that a project will have a significant effect on the environment.
Councilwoman Toni Iseman requested information on conditional use permits that were denied by the Planning Commission in the past 12 months.
The council also requested a special meeting to specifically discuss the plan, which Councilwoman Sue Kempf said is "too much of a meaty topic to have at a regular council meeting." The next hearing on the item was originally slated for January.
The most significant updates in the current draft of the plan, which city staff said is meant to preserve and enhance the downtown character, are in land-use permit requirements, development standards and urban design guidelines.
It also would rename the Civic Art District the Arts District and redefine the boundaries of the Arts District and the potential Civic-Office District.
The draft also would encourage new housing opportunities in the Arts District and Central Bluffs District.
Residents spoke for nearly two hours — some calling for more-stringent regulations downtown, while others welcomed relaxing them as a way to return the area to what they called "vibrancy."
Several pointed to the loss of businesses, including the closures of the Tommy Bahama restaurant at 400 S. Coast Hwy., which shut down in November; Laguna Drug at 239 Broadway St., which closed in June; and the city's only movie theater at 162 S. Coast Hwy., which has been shuttered since 2015.
Discussions focused on relaxed parking requirements, building heights, housing and what residents called the potential for merging contiguous lots.
All the latest on Orange County from Orange County.
Get our free TimesOC newsletter.
You may occasionally receive promotional content from the Daily Pilot.