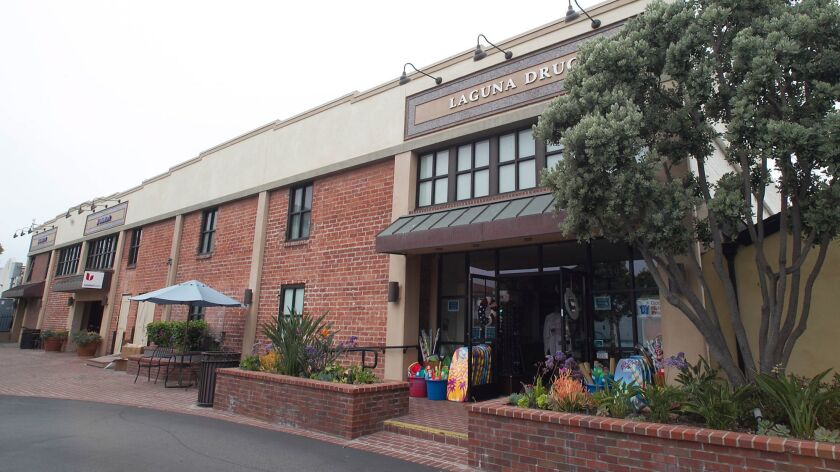 Laguna Beach's Downtown Specific Plan update is on its way from the Planning Commission to the City Council after almost seven years of work by consultants, residents and city staff.
The council will take its first public look at the 177-page draft Tuesday.
The plan, first adopted in 1989, provides guidelines for growth, design and development standards in the downtown area. The primary objective, according to city staff, is to preserve and enhance the downtown character. The plan has been amended nine times, with its last comprehensive update in 2000 and its last amendment in 2008.
Work to create another comprehensive update began in 2012 after the council directed staff to consider expanding the northern boundary of the plan. The 2000 update expanded the boundary to the Boys & Girls Club on Laguna Canyon Road and created the Civic Art District.
The city retained urban planning firm MIG in 2014 to help with the preparation of the comprehensive update in addition to reviewing current land-use issues along Laguna Canyon Road. The first draft of the update was released in August.
Some residents welcomed relaxing regulations in the downtown area in hopes of revitalizing it. Others urged the Planning Commission to be more stringent with the plan.
The commission approved the plan in November and recommended that the council consider ongoing issues that residents brought up last month, such as the boundaries of the arts district and the methodology of building height measurements.
The council will be providing direction to city staff on those recommendations and is expected to direct staff to return with a revised draft document.
Discussions are expected to continue at the council's Jan. 21 meeting, city staff said.
The Downtown Specific Plan is not to be confused with the Downtown Action Plan, which will have its first draft in the first quarter of next year.
Tuesday's council meeting starts at 5 p.m. at City Hall, 505 Forest Ave.
---