Some Newport-Mesa Unified employees call district's reopening plan hastily sketched, unsafe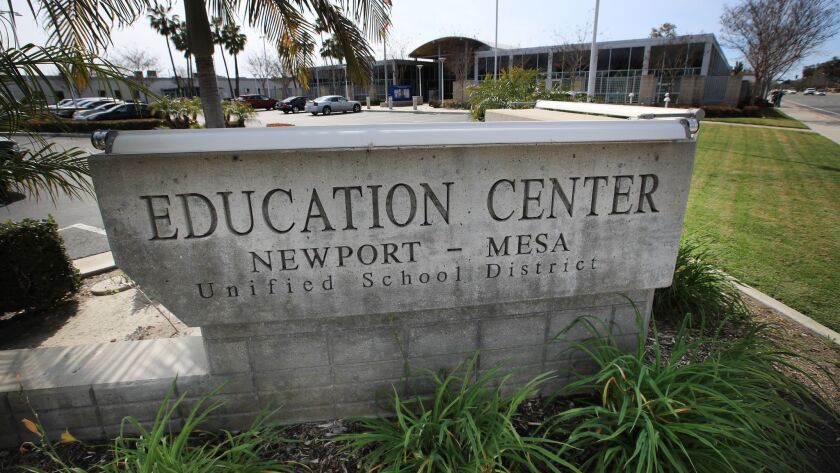 When Newport-Mesa Unified School District officials approved a plan Thursday to return students to campuses under a hybrid learning model starting Sept. 29, they did so against the recommendation of the teachers union, which called the plan too rushed to be safe.
"Although we have had several discussions, we still have outstanding questions related to the implementation of these models," Newport-Mesa Federation of Teachers President Tamara Fairbanks said in a statement read at the district's special meeting.
"The lack of information on safety and instruction demonstrates to us that NMUSD is not ready for reopening," she continued.
Board members acted anyway, voting 7-0 to allow students from transitional kindergarten to second grade to return Sept. 29 under a half-day model, with grades three to six to follow Oct. 1 and middle and high schoolers returning to their own hybrid learning plans Oct. 12.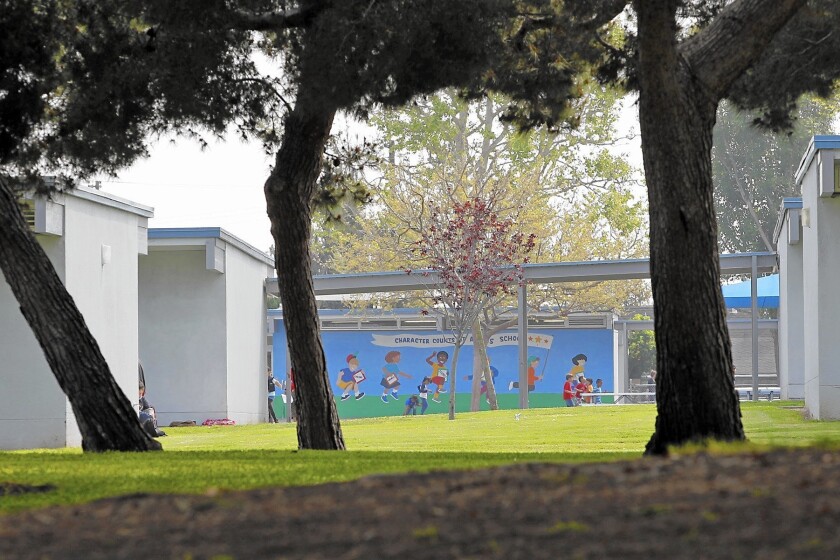 NMUSD schools will reopen to TK-2 and special education students on Sept. 29, followed by grades 3-6 on Oct. 1 and middle and high school students Oct. 12. Students enrolled in a 100% Cloud Campus will stay online.
Returning students are those whose families opted for a multilevel learning plan designed to shift in response to state reopening recommendations based on Orange County's coronavirus rates. Guidelines indicated earlier this month the county's TK-12 schools could reopen as soon as Sept. 22.
Special education students may also return on Sept. 29 for a full day of instruction, while some 1,700 students enrolled in a 100% virtual Cloud Academy will finish out the school year online.
Now, with just two weeks to go before children begin arriving on campus, employees are urging the district to either address outstanding safety, hygiene and instructional concerns or keep schools shuttered.
An op-ed written Monday on behalf of more than 125 teachers, counselors, nurses, support staff and school families who oppose NMUSD's reopening plan in its current iteration, called the move unreasonable, careless and unsafe.
"This hastily sketched plan … has not taken our concerns into consideration or been communicated clearly to interested parties," it reads. "Moreover, this plan threatens the physical, emotional and academic wellness of our students and community."
It said kids and teachers would be burdened by shifting from online to in-person learning several times weekly and would be holed up in classrooms for hours at a time. Visual wellness checks would be insufficient and potentially allow asymptomatic virus carriers to expose others.
The editorial asks district leaders to consider keeping kids at home until the risk of infection and transmission has lowered and use that time to develop stronger safety protocols and plan a thorough response plan should outbreaks occur.
Alex Goodman, an English teacher at Newport Harbor High School who drafted the op-ed, said it's been circulating through the community and has garnered more than 140 registered petitioners.
"I think we just assumed that a [reopening] model would be developed with input from all stakeholders. But as soon as we met the bare minimum requirements to reopen, they just said, 'Hey, we're going back,'" he said.
Of the signatories to the petition, Goodman said, "We want to get back to the classroom, but we want to do it safely and in a way that's going to benefit our kids."
Educators and community members of the Newport-Mesa Unified School District have questions about reopening schools during the pandemic.
Newport-Mesa Unified officials were in meetings Tuesday afternoon and unable to comment, but spokeswoman Annette Franco said the district has been careful and cautious in its planning.
"We know the community is split. That's why since the beginning we've said we will follow the guidelines," she said. "We are doing what's best for our students and staff based on the guidelines, and we're letting the guidance lead us."
Although this week's op-ed piece has not been formally endorsed by the Newport-Mesa Federation of Teachers, Fairbanks said the union shares many of its viewpoints.
The labor leader acknowledged the district has been in continuous negotiations and had "positive dialogue" with employee groups on reopening but has so far failed to adequately address outstanding questions pertaining to ventilation, disinfection and hand-washing protocol, among other issues.
"There's a lot of ambiguity in the directives they've been giving to employees. It's causing a lot of our members to be nervous about that first day back," Fairbanks said. "The concern is will you be able to follow through on the promises you're making to parents?"
---
All the latest on Orange County from Orange County.
Get our free TimesOC newsletter.
You may occasionally receive promotional content from the Daily Pilot.