In anticipation of school reopenings, Orange County hits 51,646 coronavirus cases
With school reopenings on the line, Orange County cases of the coronavirus hit 51,646 with 247 reported Friday by the Orange County Health Care Agency.
Health officials also reported eight new deaths from COVID-19, the disease caused by the virus, bringing the county total to 1,123. The reported deaths include two skilled nursing facility residents, one assisted living facility resident and five other residents.
State guidelines mandate that reopening all schools for in-person learning can only occur once a county is off the state's watch list for 14 days, effectively meaning the county case average cannot exceed 100 cases per 100,000 people for two weeks. This sets Orange County's earliest reopening date to Sept. 22.
However, elementary schools and private schools were able to apply for waivers to reopen sooner. St. Joachim Catholic School in Costa Mesa was approved to open earlier and did so on Sept. 8, while the Laguna Beach Unified School District got approval on Wednesday to open its elementary schools.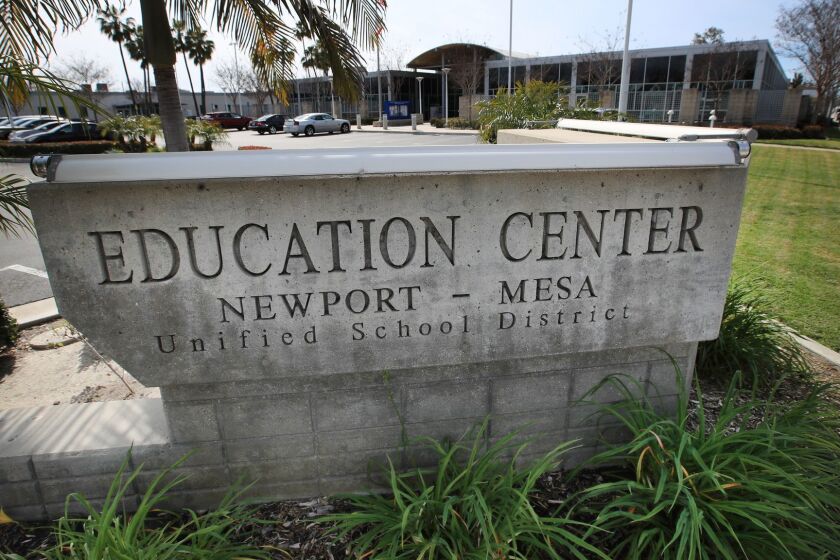 With just two weeks to go before children are set to return to Newport-Mesa Unified campuses, employees are urging the district to address outstanding concerns or keep schools shuttered.
The county remains on track to reopen schools on Tuesday.
As of Thursday, the county reported an average of 133 new cases and seven deaths per day over the last seven days, which amounts to 29 cases per 100,000 residents.
For the last seven days, the county, which is currently in the red tier of California's reopening guidelines, is averaging 4.7 daily COVID-19 positive cases per 100,000 residents and has a 3.9% positivity rate. Those numbers come with a seven-day lag.
Of the 51,646 cases reported to date, 2,133 are skilled nursing facility residents, 556 are county jail inmates and 158 are individuals experiencing homelessness.
Hospitalizations grew by three cases from Thursday, amounting to 201, with 64 in intensive care.
Approximately 46,453 patients have recovered.
Here are the latest cumulative coronavirus case counts and COVID-19 deaths for select cities in Orange County:
Santa Ana: 9,945 cases; 262 deaths
Anaheim: 8,815 cases; 243 deaths
Huntington Beach: 2,331 cases; 70 deaths
Costa Mesa: 1,781 cases; 28 deaths
Irvine: 1,588 cases; 12 deaths
Newport Beach: 1,106 cases; 22 deaths
Fountain Valley: 495 cases; 16 deaths
Laguna Beach: 206 cases; fewer than five deaths.
Here are case counts followed by deaths, by age group:
0 to 17: 3,592; one
18 to 24: 7,766; four
25 to 34: 11,177; 17
35 to 44: 8,251; 30
45 to 54: 8,340; 98
55 to 64: 6,217; 158
65 to 74: 3,086; 229
75 to 84: 1,756; 240
85 and older: 1397; 346
Updated figures are posted daily at occovid19.ochealthinfo.com/coronavirus-in-oc. For information on getting tested, visit occovid19.ochealthinfo.com/covid-19-testing.
Reporter Andrew Turner contributed to this report.
---
All the latest on Orange County from Orange County.
Get our free TimesOC newsletter.
You may occasionally receive promotional content from the Daily Pilot.