Orange Coast College Professor Emeritus John Upton, noted photography icon, dies
John Upton, one of the founders of the well-respected photography department at Orange Coast College who taught there for more than 40 years, died on Dec. 7 in Petaluma. He was 88.
Upton died due to complications from lung cancer, the school announced.
A former San Clemente and Laguna Woods resident, Upton had moved to Petaluma two years ago to be closer to his family, his daughter, Sean, said.
"He always had an eye for photography," Sean Upton said. "The day that I drove him to the hospital, which was just two weeks ago, he was looking out the window appreciating places that he may photograph someday. So, he was always looking through the eye of the lens of the photographer."
John Upton was born in Iowa and moved to the San Fernando Valley when he was 5 years old, his daughter said. He went to art school in San Francisco, at the California School of the Fine Arts, studying with contemporaries like Ansel Adams and Edward Weston before he was drafted into the U.S. Army during the Korean War in 1953.
Upton came back to Southern California and became a faculty member at Orange Coast College in 1960. He retired in 1999 but continued to teach a gallery class part time for several years.
Upton and his then-wife, Barbara London, published the influential college textbook "Photography" in 1976. There are more than 1.5 million copies in print.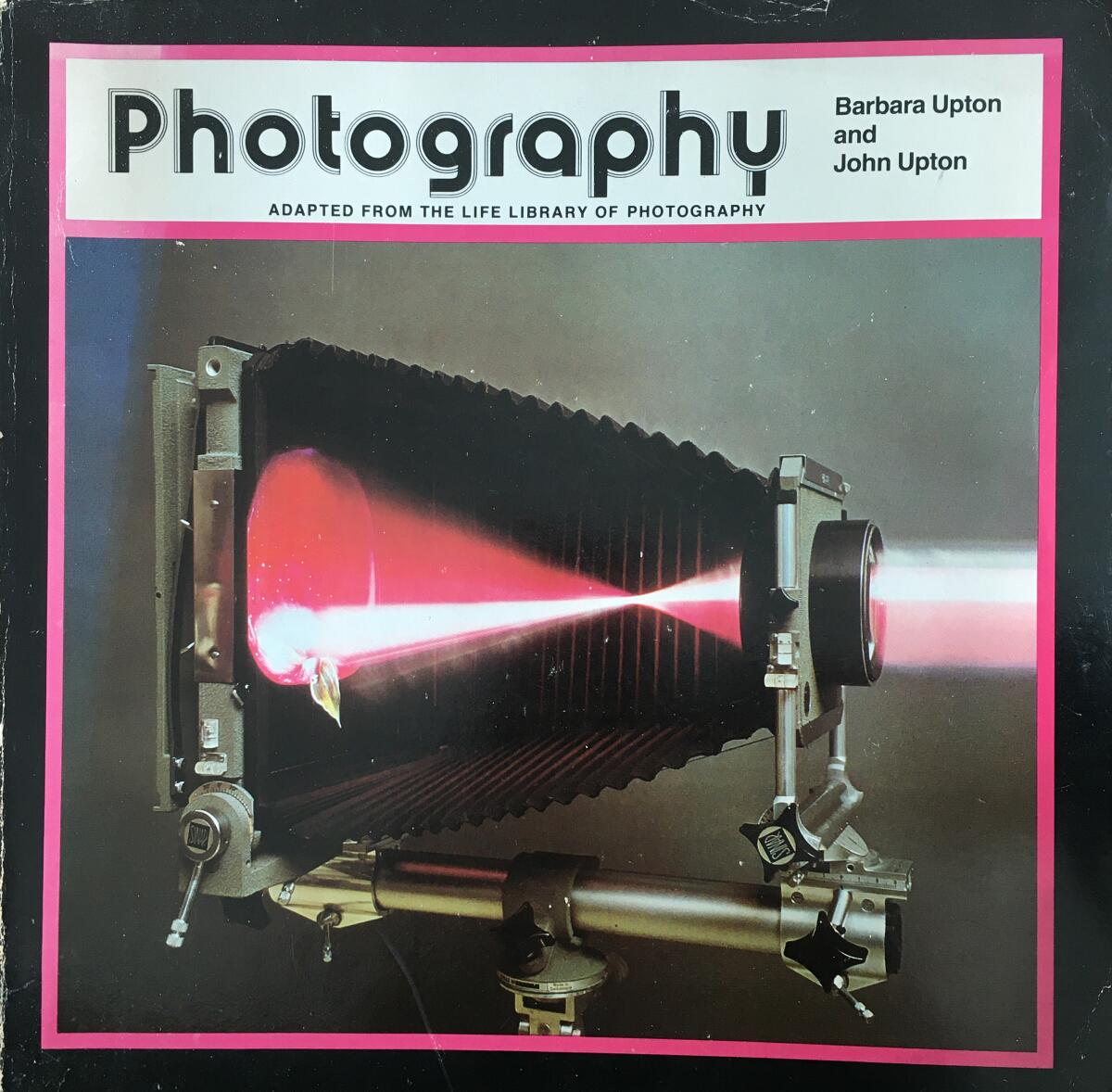 "Things that other people see as common knowledge, John would sort of miss," said OCC Photography Department Chair Blade Gillissen, a student of Upton's at the junior college in the 1990s. "He was so tuned into photography. I remember one day trying to talk to him, back when the [Los Angeles] Lakers started doing better again with Kobe [Bryant] and [Shaquille O'Neal]. And he had no idea who I was talking about."
The gallery class provided joy for Upton later in his life. Gillissen said he and Upton would each drive a van full of students to art galleries and museums throughout Southern California on Saturdays, with Upton acting as a docent.
"I haven't offered it since he stopped teaching it," Gillissen said. "I don't know anyone off the top of my head that could teach it like he did it."
Sean Upton called her father one of the premier art historians in the U.S. Last January, Orange Coast College opened a survey exhibition of his fine art work at the Frank M. Doyle Arts Pavilion on campus. The exhibit ran until mid-March, when the school was shut down due to the novel coronavirus pandemic.
The survey had selections from four main bodies of work: early work, "Japanalia," "Jungle Road" and the more recent "Petaluma." John Upton was an avid fan of Asian art and culture and would visit Japan yearly for decades, Sean Upton said.
The exhibition was curated by Tyler Stallings, director/senior curator at the Doyle.
"He was mainly known as an educator, for the book and what he did for the photography department at OCC," Stallings said. "He's always been making work, but as a busy teacher, he didn't always have the time to get his work out there. That was the angle of the show."
Later in his life, Upton also collaborated with longtime friend and part-time OCC Photography Department instructor John Hesketh, who would print his photography.
"John was one of the sweetest and most giving people around," Hesketh said. "I had a commercial father of photography [Dean], and John was kind of my fine art father of photography. He was very, very dedicated to photography itself and what it meant to be a fine art photographer, or an artist that was lens-based … He was like this elder statesman that represented photography in its best, kindest way. He was very generous in encouraging other people to do what they could do."
Upton is survived by his two daughters, Erica, 62, and Sean, 61, and their respective husbands, Terry Roelofs and John Sanderbeck. He had three grandchildren.
Memorial services are pending, Sean Upton said.
All the latest on Orange County from Orange County.
Get our free TimesOC newsletter.
You may occasionally receive promotional content from the Daily Pilot.