Closing arguments made in 2015 Newport Beach murder case, jury deliberations to begin Monday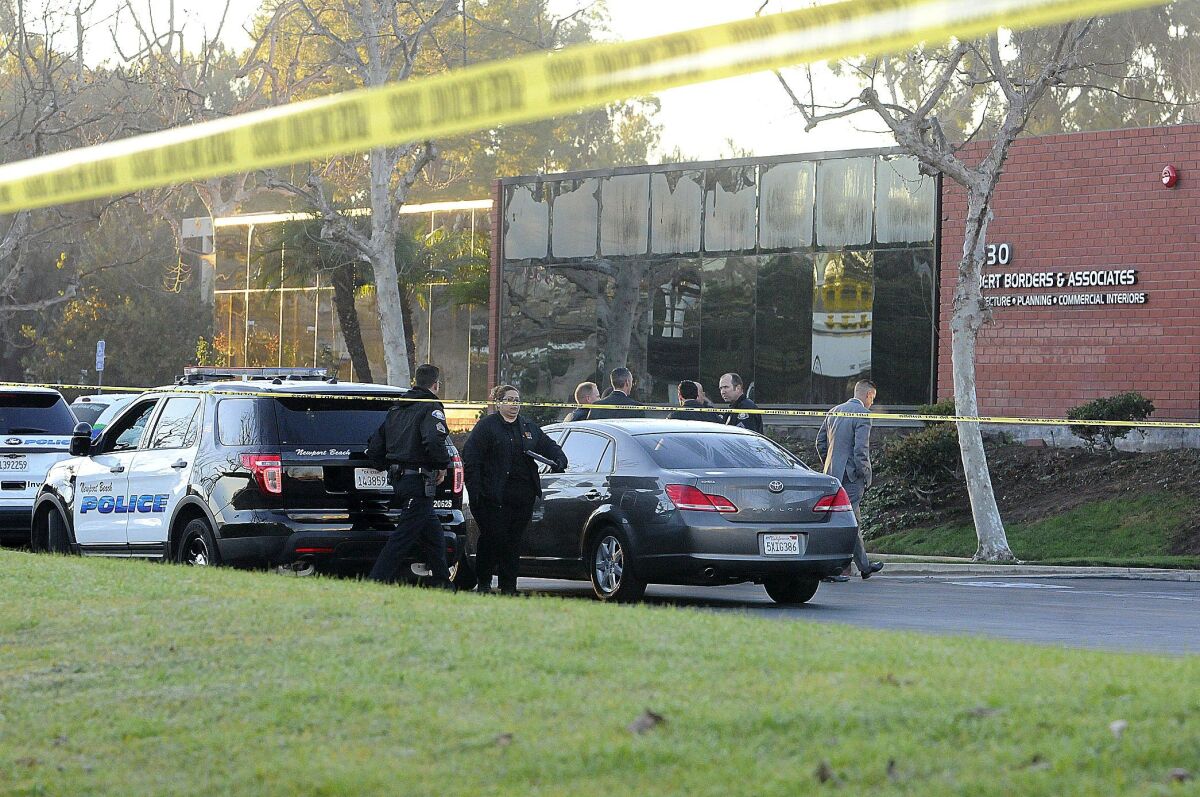 The defense made its closing arguments this week in the case of Nain Hernandez, who stands accused of the second-degree murder of 23-year-old Sarai Alcaraz at a Newport Beach office complex in 2015.
Jurors are expected to enter deliberations Monday after prosecutors deliver their rebuttal.
If convicted, Hernandez faces a maximum sentence of 15 years to life.
In a courtroom presided over by Orange County Superior Court Judge Richard King, members of Alcaraz's family watched silently as prosecutor Robert Goodkin reviewed the facts of the case and trial, the latter of which began in July — six years after Alcaraz's death.
Prosecutors said Alcaraz died on the night of Dec. 28, 2015.
Alcaraz was an escort with an adult entertainment agency, Cyren Entertainment. During the trial, the prosecutor described Cyren's operations as a scam, saying the company would use bait-and-switch tactics — placing in its advertisements photos of women not in its employ. When an entirely different woman would appear as an escort, customers would at times refuse their services and be charged a cancellation fee.
Escorts were paired with drivers, who would take the women to their appointments. They would also be responsible for protecting the escort and collecting cancellation fees.
On the night of Dec. 28, Alcaraz was called to an office complex on Campus Drive after 10 p.m. for an appointment with Nain Hernandez, who had access to the building because he was a janitor.
Prosecutors said Alcaraz was only in the building for about nine minutes. At the seven-minute mark, she texted her driver, Jordan Beltran, to tell him she had collected the cancellation fee from Hernandez.
But Alcaraz never exited the building.
She was later found by Newport Beach police inside of a trash can in a janitor's closet within the complex. She had died of multiple blunt force trauma injuries to the head, according to the Orange County Sheriff's Department.
Prosecutors have charged Hernandez with one count of second-degree murder, though Hernandez's attorney, Cameron Talley, maintained throughout the trial Alcaraz's death was an accident.
"Miss Sarai Alcaraz — she's not just a foam mannequin that was brought into this trial. She's not some dummy or some mannequin. She was a human being. She was a human being that was 23 years old. She's got a family that loves her. She's young; she has her whole life before her," Goodkin told the jurors.
Goodkin told the jury that while some may not understand why Alcaraz made the decisions she made to become an escort and "sell her body to men in one way or another," they still needed to remember that the law protects her as it protects them.
Matthew Francisco Mattice was charged with murder and possession of a firearm by a felon. Police on Friday were still looking for Donald Nichols in connection with the shooting of Donald Joshua Ratzlaff.
In his remarks, Goodkin showed pictures of Alcaraz's body and reviewed the multiple injuries that she sustained. He argued the evidence would suggest that Alcaraz was beaten and did not die of one fatal fall as the defense contended.
Goodkin also reviewed other information established in the prosecution's case through testimony by Cyren Entertainment manager Lynda Estrada, Beltran, the coroner who performed the autopsy on Alcaraz, police and at least one of the men who hired Alcaraz for her services the night that she died.
In his closing arguments, Talley focused his criticisms on the coroner involved in the case, pointing to mistakes made in the autopsy and going so far as to describe the coroner as "incompetent" at the time the autopsy was performed on Alcaraz.
"What did she say at first in her report? That there was no evidence of neck trauma. This is when the report is made in 2015. No evidence of neck trauma, but she does say 'multiple blunt force traumatic injuries to the head,'" said Talley. "'The hyoid bone and the larynx are intact with evidence of fractures.'
"It wasn't until later on until our meeting in 2019, four years later; 2020, five years later, she says, 'Oh, by the way. I meant no evidence of fractures.' That's kind of like you guys coming back with a guilty verdict and then the judge says, 'Is this the verdict?' and [you respond] 'Your honor, we meant to say not guilty.' Kind of a big mistake."
He further said some of the evidence in the prosecution's argument was theater, noting that Goodkin described Alcaraz sympathetically in his closing statements though, he argued, she was involved in a criminal enterprise that committed robbery.
Talley said investigators weren't wrong to think that what happened to Alcaraz was a murder but that the evidence shared during the trial demonstrated the situation was not what it might have seemed.
The prosecution will begin its rebuttal on Monday at 9:15 a.m. in C45 at the Central Justice Center in Santa Ana.
---
All the latest on Orange County from Orange County.
Get our free TimesOC newsletter.
You may occasionally receive promotional content from the Daily Pilot.