'Endless possibilities' of Newport Beach to be showcased in upcoming home tour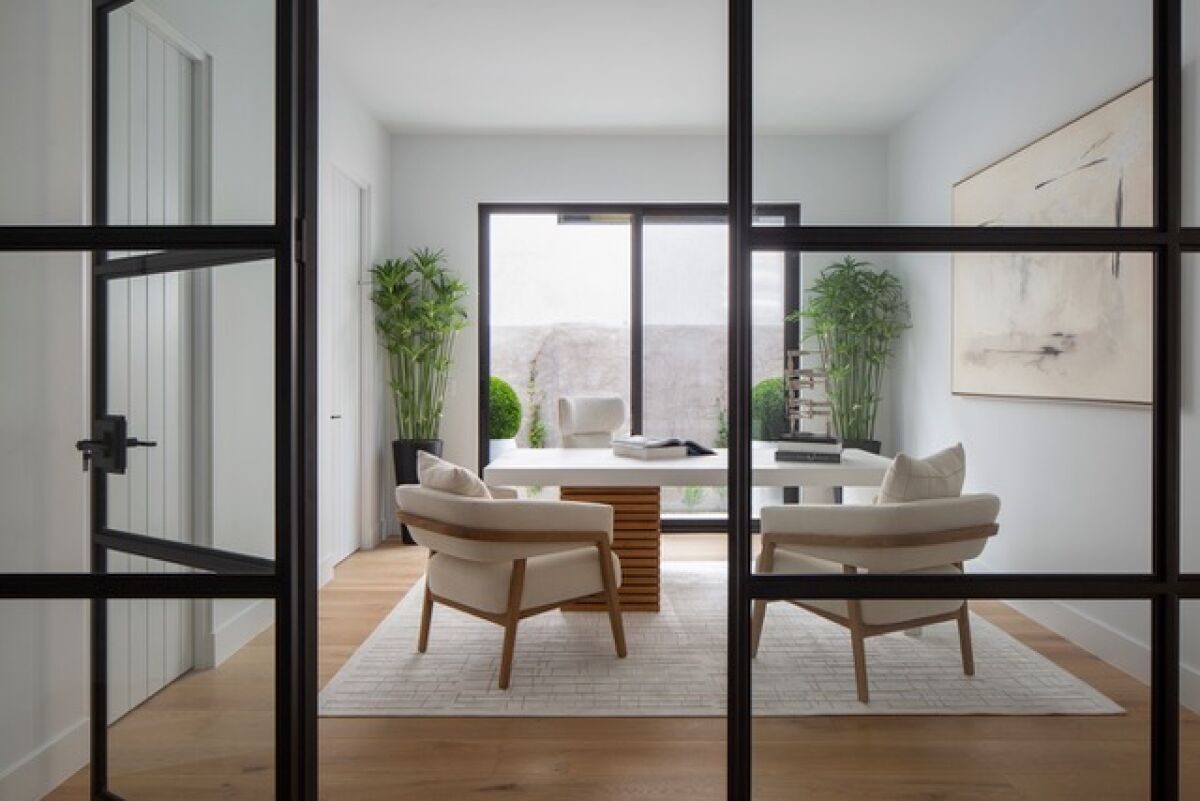 The theme for this year's CdM Home Tour came to chair Gina Jaha in a dream.
Back in September, when her committee was planning the 2023 event, Jaha dreamed she was watching the ocean from a home. She saw the endless possibilities that stretched before her in that seascape and, when she woke up, she decided she'd hit on the ideal theme for the event.
She shared her dream with everyone on the planning committee idea that same day, and the plans took off from there: Owners of six different homes with a full ocean view agreed to participate in this spring's showcase, "Endless Possibilities."
The CdM Home Tour is the Corona del Mar PTA's only fundraiser and is presented this year by sponsors Barclay Butera Interiors and VALIA Properties. All proceeds from ticket sales go to Corona del Mar Middle and High schools, where they are used toward items such as classroom improvements, support dogs and student events.
"Our presenting sponsors have been amazing," said Jaha, who has chaired the committee since 2019. "They stuck with us throughout the whole process ... and they're back with us again this year. It's going to be bigger and better [than 2022]."
That's especially true this year, she said, because all the homes featured have those inviting views of the Pacific.
The fundraiser returned in-person last year after taking a hiatus in 2020 in light of the COVID-19 pandemic and in 2021, when organizers made the tour virtual. Jaha said the 2022 event broke records in both attendance and fundraising. Tickets were sold out, and the group raised a record-breaking $240,000.
Early bird sales have already begun for this year's tour, though the event won't take place until March 7. About 650 tickets have been sold so far, and organizers hope to raise $35,000 more this year than last.
"This year, all my dreams are coming true for the home tour and, hopefully, for all the people coming on the home tour," said Jaha. "I'm so excited to be able to give them what they want."
Interested readers can purchase tickets at early bird costs of $95 through Jan. 31 at cdmhometour.com.
All the latest on Orange County from Orange County.
Get our free TimesOC newsletter.
You may occasionally receive promotional content from the Daily Pilot.