Motorist suspected of killing Laguna Beach doctor in Dana Point arrested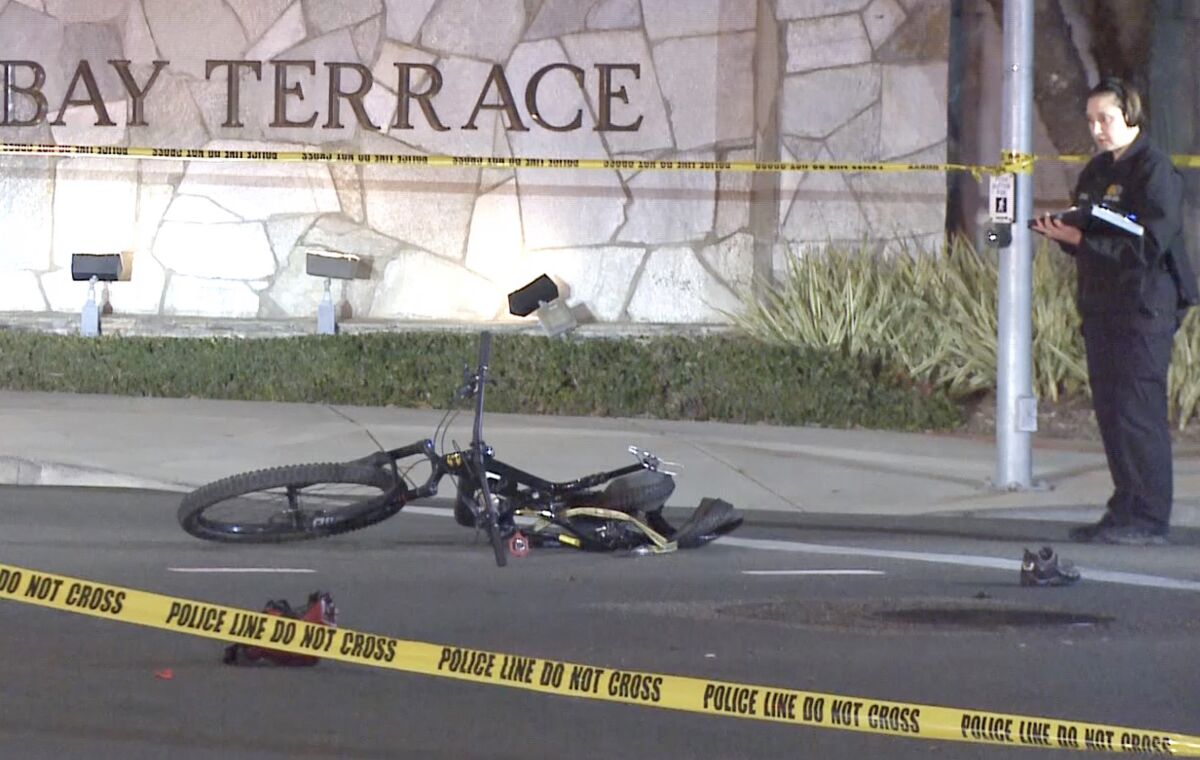 A Long Beach man accused of striking a Laguna Beach doctor with his Lexus while the victim was riding his bike in Dana Point Wednesday and then getting out of the vehicle to attack the bicyclist remained behind bars on suspicion of homicide Thursday.
The crash and assault happened near Pacific Coast Highway and Crown Valley Parkway at 3:02 p.m., Orange County Sheriff's officials said in a news release. The collision launched the bicyclist into the intersection, and then the driver pulled around him, got out of a white sedan with a knife and stabbed him, officials said.

For the record:
7:19 p.m. Feb. 3, 2023An earlier version of this story said that Dr. Mammone occasionally worked at Children's Hospital of Orange County in Santa Ana. He worked at the Mission Viejo location.
Bystanders stepped in to restrain the motorist, and he was later arrested on suspicion of murder. Deputies found a knife believed to have been used in the homicide at the scene, sheriff's officials said.
The victim died at a hospital and was later identified as Michael John Mammone, 58. He worked as an emergency physician for Providence Mission Hospital, Erin Prunell, a spokeswoman for the healthcare group, said.
He practiced mostly out of their facility in Laguna Beach and occasionally worked out of Mission Viejo at both Providence and Children's Hospital of Orange County.
"The entire Mission Hospital family is grieving over the loss of an incredible physician and friend," representatives for the hospital wrote in a statement. "We will honor Dr. Mammone's dedication to our community and passion for medicine."
Friends said he had a warm personality and "was the kind of person you wanted to be your doctor," a spokesman for Providence Mission Hospital said over the phone Thursday.
Mammone had been affiliated with Providence since 2011 and was among the numerous medical professionals who risked their own safety while working to the brink of exhaustion during the height of the COVID-19 pandemic. He had many friends and family in Laguna Beach who were devastated to learn what had happened to him, the spokesman said.
The driver was identified as 39-year-old Vanroy Evan Smith by sheriff's officials. He was held without bail in sheriff's custody as of Thursday and scheduled to appear in court Friday.
Investigators were unaware of any prior connection between Mammone and Smith, sheriff's officials said. The matter was under investigation, and anyone who might have information that could help detectives are asked to call (714) 288-6740 or leave an anonymous tip with Orange County Crime Stoppers at (855) 847-6227.
On Thursday, several bouquets of flowers hung from a traffic light pole near where Mammone was attacked. The night before, yellow tape surrounded the site of the assault, and people were told to stay away from the area. A portion of Pacific Coast Highway was closed as authorities conducted their investigation and wasn't fully reopened until about 6 a.m. Thursday, Laguna Beach officials said in a bulletin.
All the latest on Orange County from Orange County.
Get our free TimesOC newsletter.
You may occasionally receive promotional content from the Daily Pilot.