Huntington Beach residents say excessive airplane noise is hurting their quality of life
For some Huntington Beach residents, a barrage of airplane noise is becoming all too familiar since the Federal Aviation Administration rolled out new air traffic procedures over the past year.
"You can hear it through the house, even when all the doors and windows are closed," said Kent Farnsworth, 75, who has lived in the same home on Tomas Lane for more than 50 years.
His wife, Rita, 74, said the planes flying over have become more frequent and seem to fly lower. They also appear to be flying at later times, around 9 and 10 p.m., she said.
"You can't hear the television, you can't carry on a conversation," she added.
Residents contend that what they see as a rise in airplane frequency and noise over the city is a symptom of the FAA's implementation of the Southern California Metroplex project.
The FAA says the new air traffic system covering the region's airports, including Long Beach and John Wayne, will shore up inefficiencies, saving fuel and reducing carbon emissions and flight delays.
Newport Beach, Laguna Beach and Orange County have sued the FAA over the system, claiming inadequacy in the project's environmental review, which determined there would be no significant effects.
The plan shows new routes over Huntington Beach en route to Long Beach Airport.
FAA spokesman Ian Gregor said in an email Thursday that more than two dozen air routes have historically passed over Huntington Beach. He said the environmental findings are final and "will not be revisited."
He also provided a video that clarifies the new flight paths in the Metroplex project: faa.gov/nextgen/communityengagement/socal.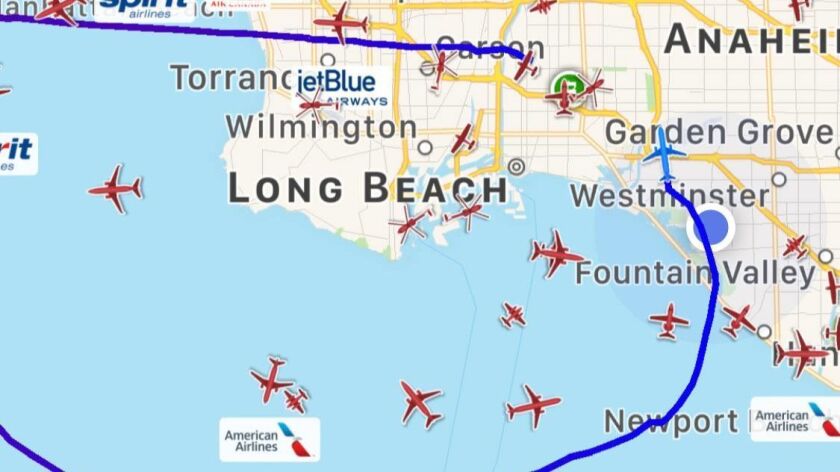 Mario Tabernig, 66, also takes umbrage at the environmental assessment.
Tabernig, who has lived in his home on Tomas Lane for decades, said the noise issue arose with the Metroplex program. He said he began organizing people after hundreds of comments were posted about the issue on the social networking website Nextdoor.com.
Connie Betz, 70, who is part of Tabernig's group, said they've been writing letters to the FAA but received a response that they should have brought up the issue months ago when the agency was holding sessions for the public to learn about the program.
Tabernig got in touch with Mayor Barbara Delgleize in early August to seek help from the city. Delgleize said Thursday that she's also noticed a "tremendous" increase in plane noise.
"She decided to do something about this problem," Tabernig said.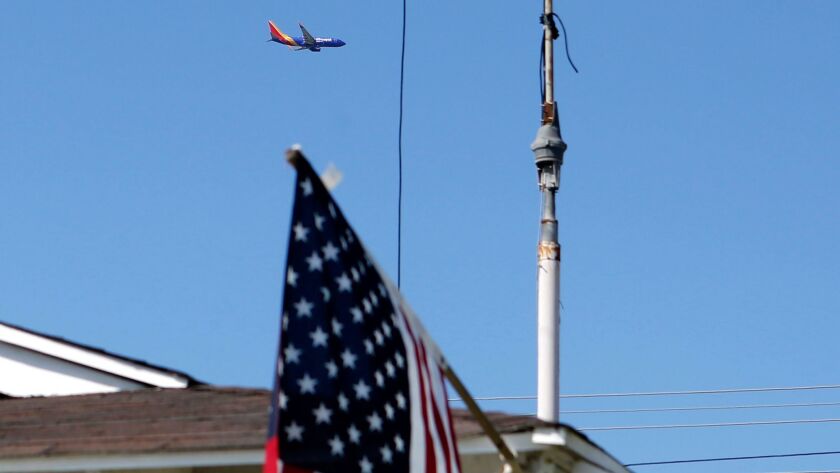 Delgleize and Councilman Patrick Brenden took up the issue at the Aug. 7 City Council meeting, where they proposed organizing a community meeting where residents could voice their concerns to FAA and Long Beach Airport representatives.
The idea was ultimately pulled because FAA representatives couldn't attend due to pending litigation.
Delgleize has been trying to organize another meeting, possibly with the office of Rep. Dana Rohrabacher (R-Costa Mesa) or with airline experts. She said it will probably be a few more weeks before a date can be set.
Twitter:@benbrazilpilot
---
All the latest on Orange County from Orange County.
Get our free TimesOC newsletter.
You may occasionally receive promotional content from the Daily Pilot.